Tag Archives: generative design

V0ID V 01 Installation View

V0ID V 01

V0ID V 02 Installation View

V0ID V 02

V0ID V 03 Installation View

V0ID V 03

Generative 360° realtime audiovisual installation & WebGL interweb experience
The fine people from Postmatter London approached A N F in the spring of 2k14 to create a bespoke installation for Diesel, purveyors of lustrous Italian denim, timed for the freshly opened flagship store at Piazzi di Spagna in Rome. Luckily, the talented Mr Pazos, who had collaborated with me on the SuperRatings project came on board early on developing the concept and 3d framework in Processing. More good fortune was upon the project, because composer & musical mastermind Nikolai von Sallwitz was available to do the generative score for the piece.
The final installation software was then ported to 3js for the online version.
The official Press release:
On the occasion of its latest flagship store opening in Rome, Diesel has paid homage to the city with an unprecedented art experience, an exclusive screen-based artwork created in partnership with POSTmatter magazine. Drawing together a creative and forward-looking vision, this collaboration showcases exciting possibilities in digital art.
The choice of the Berlin based artist Andreas Nicolas Fischer made possible to bring to life an abstract digital organism, housing it in an enclosed atrium that will serve as the gateway into the store. With all walls completely tiled with screens, and a mirrored ceiling, the space will envelop its audience and involve them to "feed" the interactive art piece. Based upon localised data sources drawn directly from Rome, the flux and evolution of the city will be brought into the space through Fischer's striking, animated visuals.
Rome and its powerful role in shaping art history as we know it are central to the new commission. Diesel store is located in the heart of the city – next to the Spanish Steps, and this installation unites the surrounding landscape and its equivalent digital space into a pulsating heart of information.
The digital organism will be first drawn from topographical data, taken from maps of Rome. Its growth and movements will be based upon the use of #rome and #roma online. Evolving into new visual outcomes, the city's data will create a starting point from which Fischer's beautiful, impressionistic forms can grow. Expanding upon the immersive and responsive nature of the in-store installation, the shape-shifting organism will also be accessible for participants around the world through social networks. Each time the hashtag '#POSTroma' is used on Twitter, a unique response will be tweeted back to each individual user. A specially programmed algorithm created by Fischer will generate a haiku poem and a striking screenshot of the in-store visual mutation at that moment, both of which will be delivered directly to the Twitter account of the original user. Diesel has been consistently promoting and supporting creativity in all its forms, with a special focus on independent artists that capture their drive towards a bold future. Leading the way, the POSTroma project is at the forefront of a new age of boundary crossing creative participation.
Producer PostMatter Lana Elie of PostMatter
Art Direction Yann Binet with PostMatter
Creative Code Abraham Pazos Solatie
Video Documentation Pietro Daviddi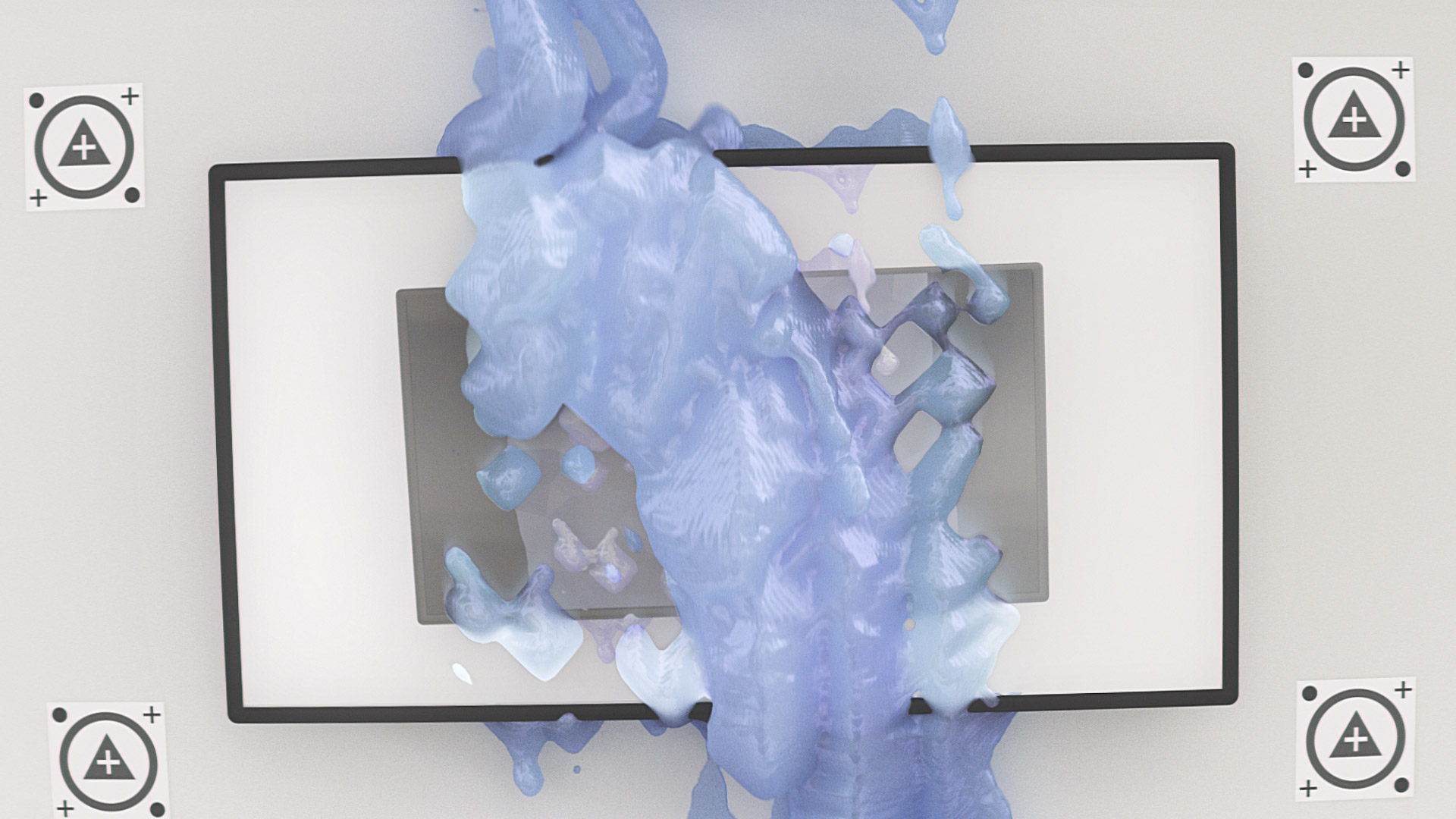 Chris Woebken, Sascha Pohflepp and Andreas Nicolas Fischer will spend their time on Governors Island commissioning a series of computer simulations that will run within a meticulous virtual recreation of Building 15. The individual simulations are being created by a selection of 3D artists who form part of a community that is exploring the aesthetics of simulation in the context of contemporary computer graphics, often disseminating their work on social media rather than in an academic context. These participating artists include: Kai Kostack, Mohamad Zeina, Gottfried Hofmann, Tayfun Ozdemir and Andreas Nicolas Fischer.

Island Physics – Exhibition Walkthrough
Island Physics will turn Eyebeam's house on Governors Island into a testing-ground for alternate realities, simulating the impossible in a living room.

So Meta "B" from A N F

Apple Fall by Kai Kostack

Floating Fluid Particles by Blazraidr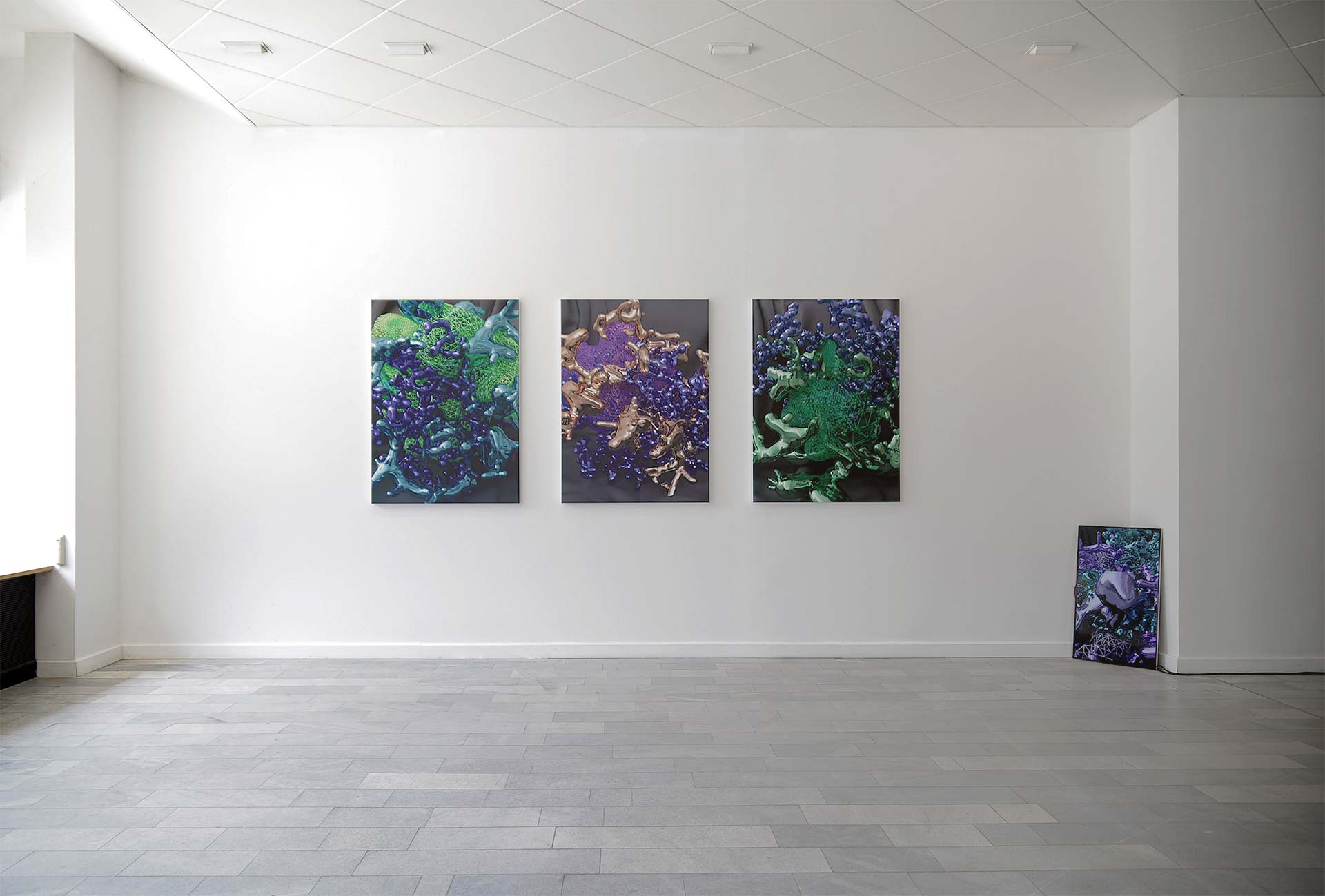 Installation View at Synthetisch Vernünftig at the LEAP Berlin curated by John McKiernan and Daniel Franke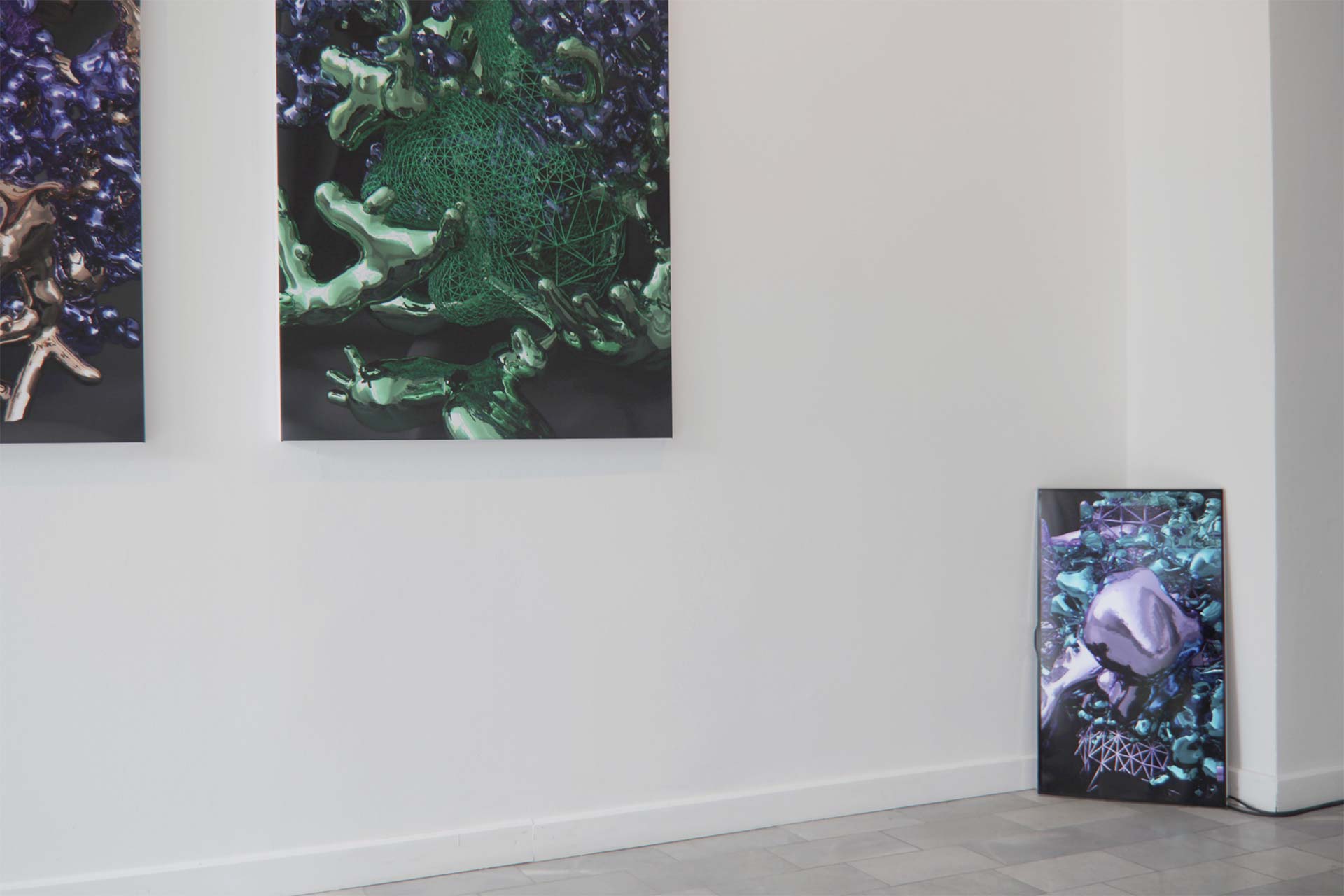 Brute Force Method V – A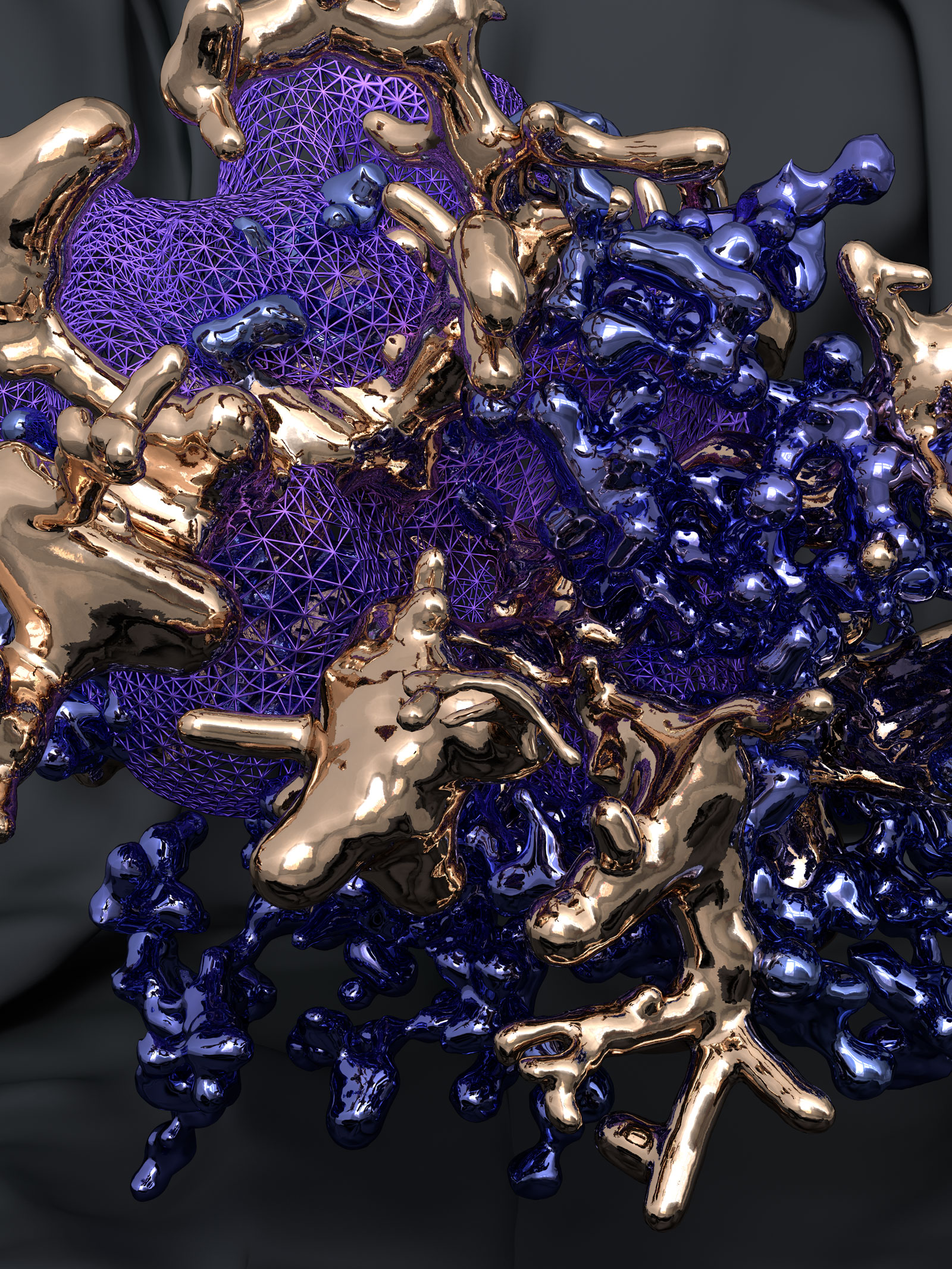 Brute Force Method V – B
Brute Force Method V – C
Brute Force Method V – A – Detail 01
Brute Force Method V – A – Detail 02
Brute Force Method V – A – Detail 03
Brute Force Method V – A – Detail 04
Music Video Axis for Egyptrixx
Toronto's Egyptrixx (David Psutka) returns to Night Slugs with his immersive second album "A/B til Infinity" Since his 2011 debut LP "Bible Eyes", Psutka has been busy with various studio production projects as well as recording and touring with his side-project Hiawatha. His return as Egyptrixx takes the form of a multi-media collaboration with Berlin-based visual artist A N F – Andreas Nicolas Fischer.
The project consists of the album, the video for Ax//s and an Audio/Visual live set for the Egyptrixx world tour 2014.

Album artwork A/B til infinity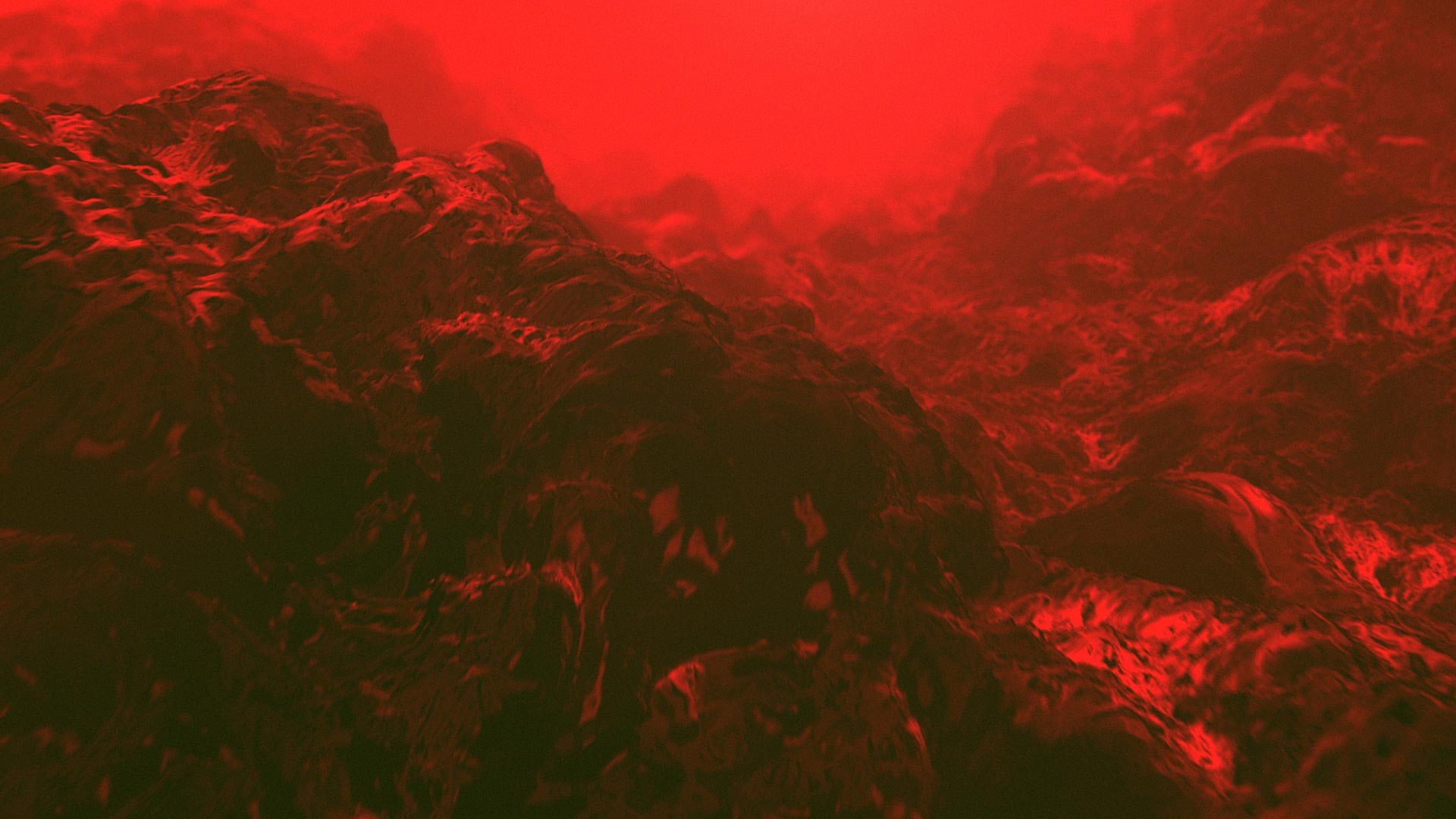 Live A/V Set for the A/B til Infinity World Tour 2013 / 2014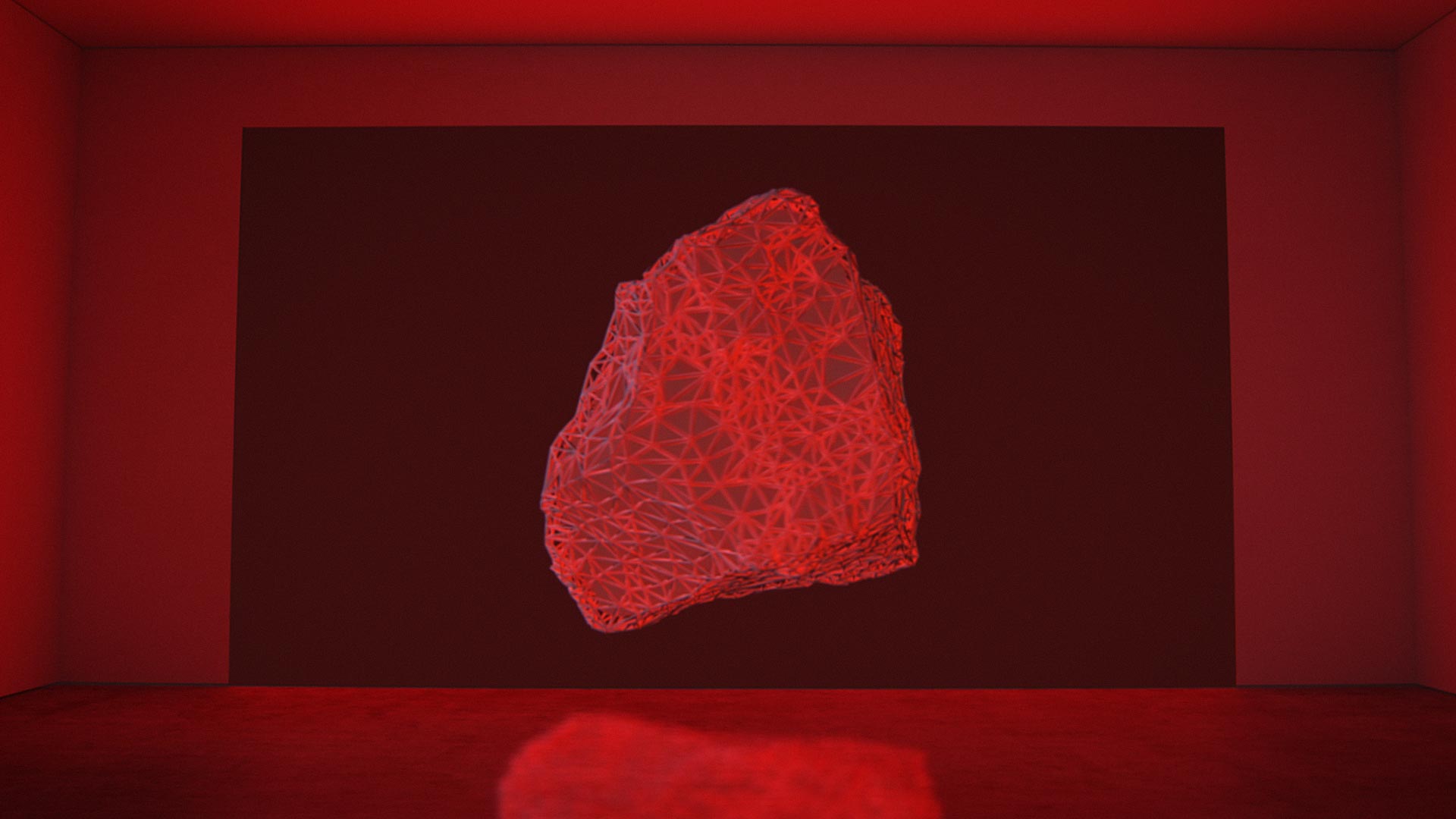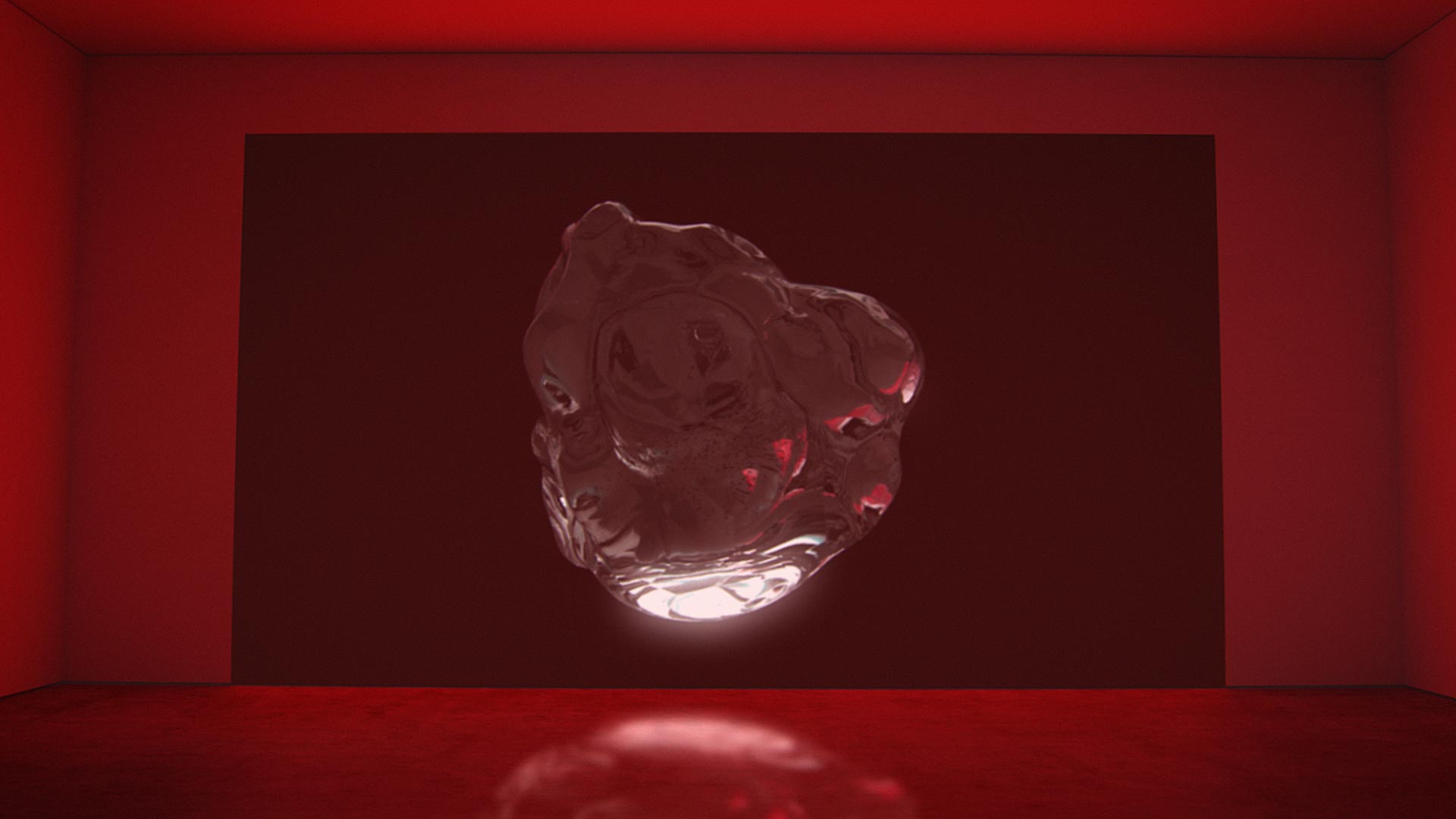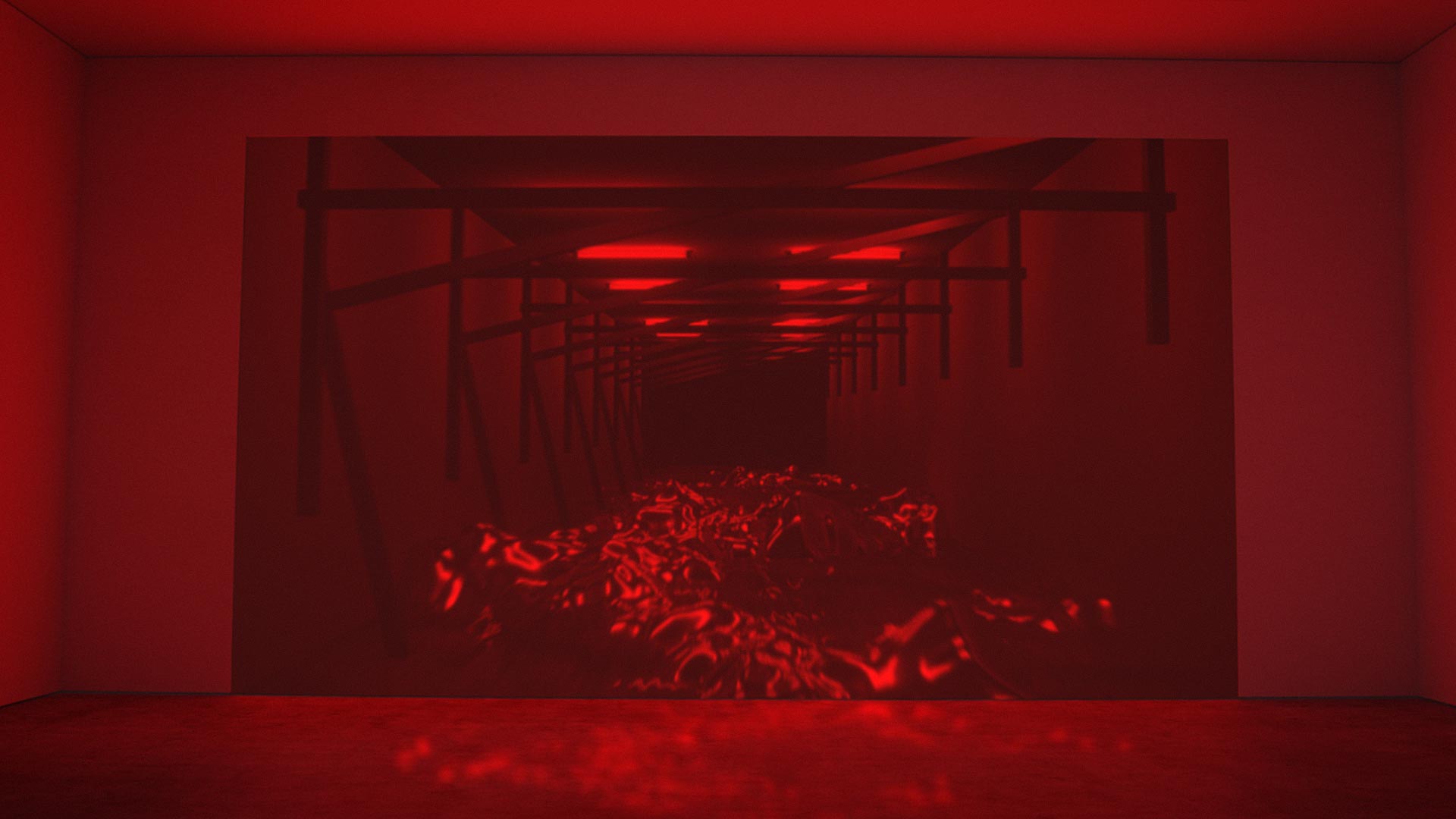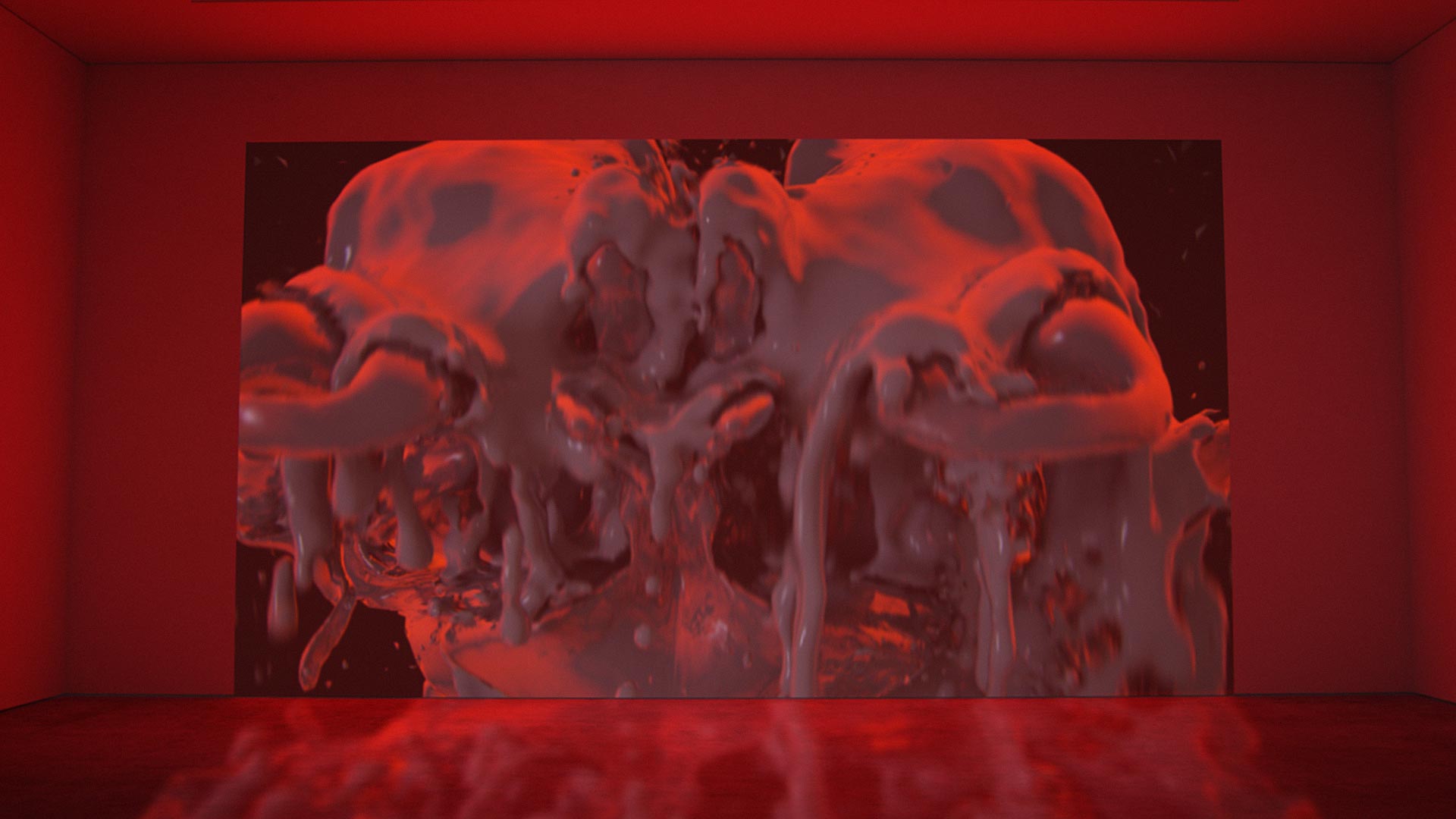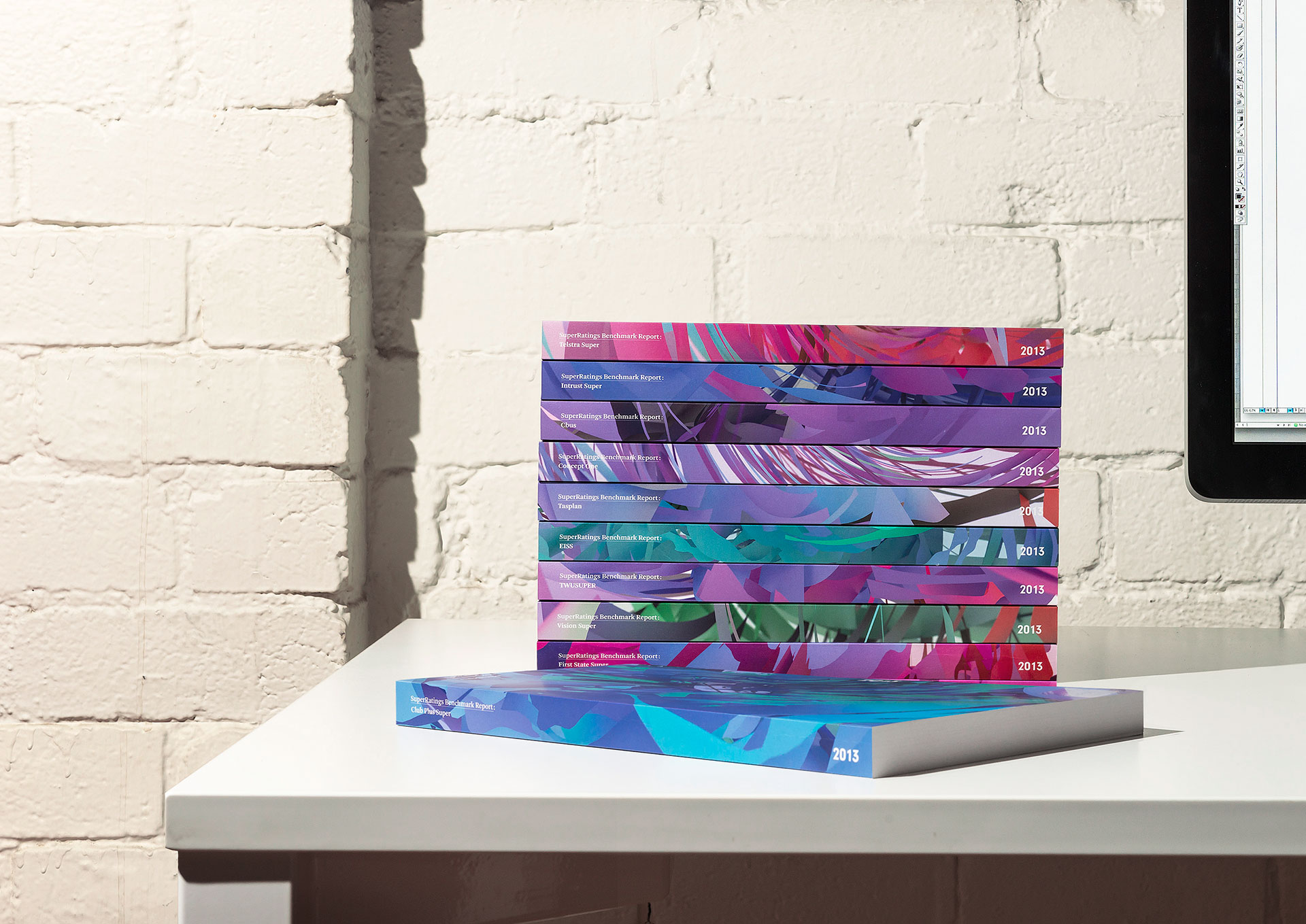 Generative designs commissioned by Argonaut Studio + Associates for SuperRatings
Creative Direction Future Days
Art Direction Andreas Nicolas Fischer
Creative Code Abraham Pazos Solatie
SUP #01
SUP #04
SUP #08
SUP #14
SUP #16
SUP #21
SUP #23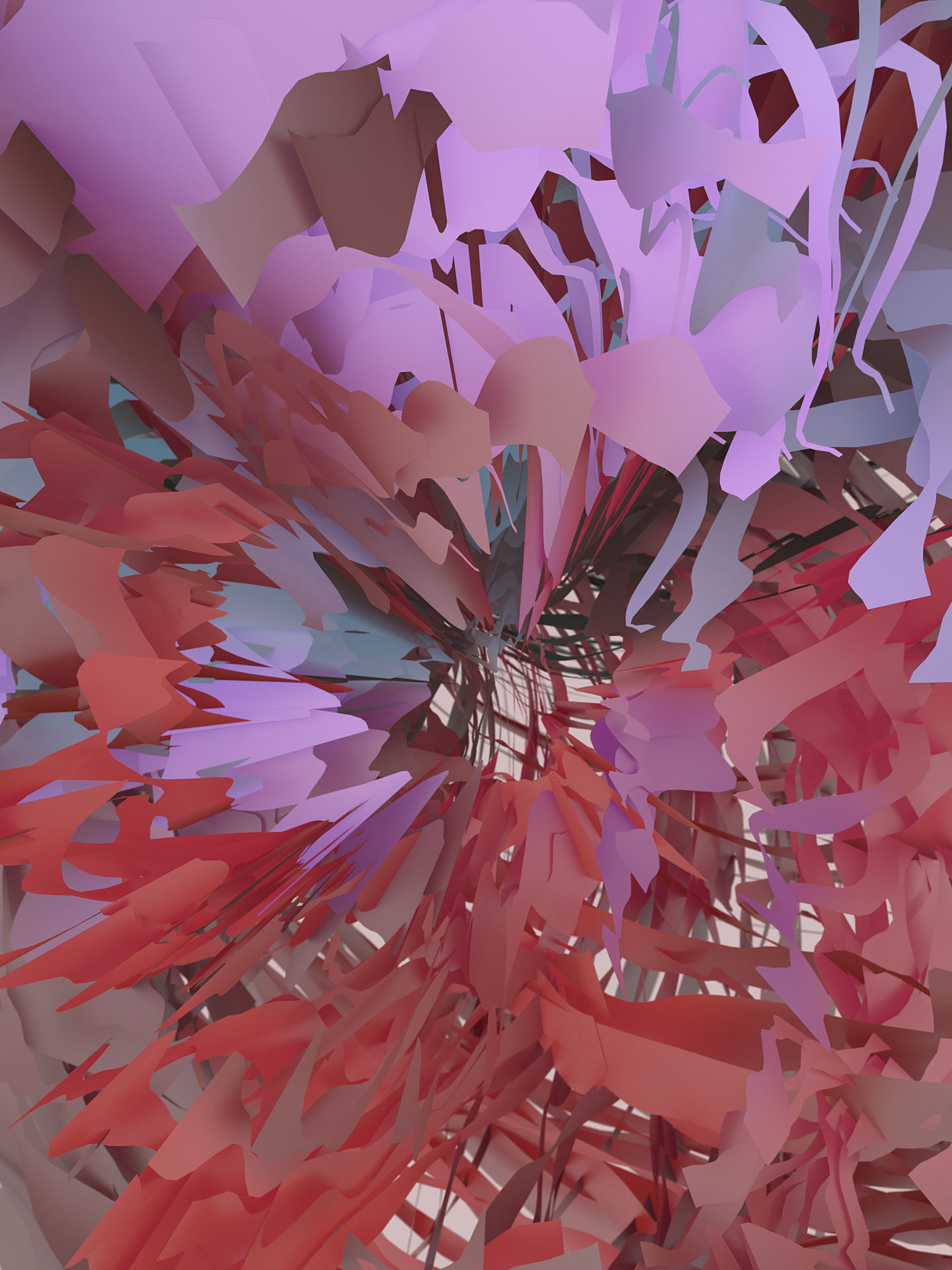 SUP #32
SUP #34
Single Channel video loop; 00:02:40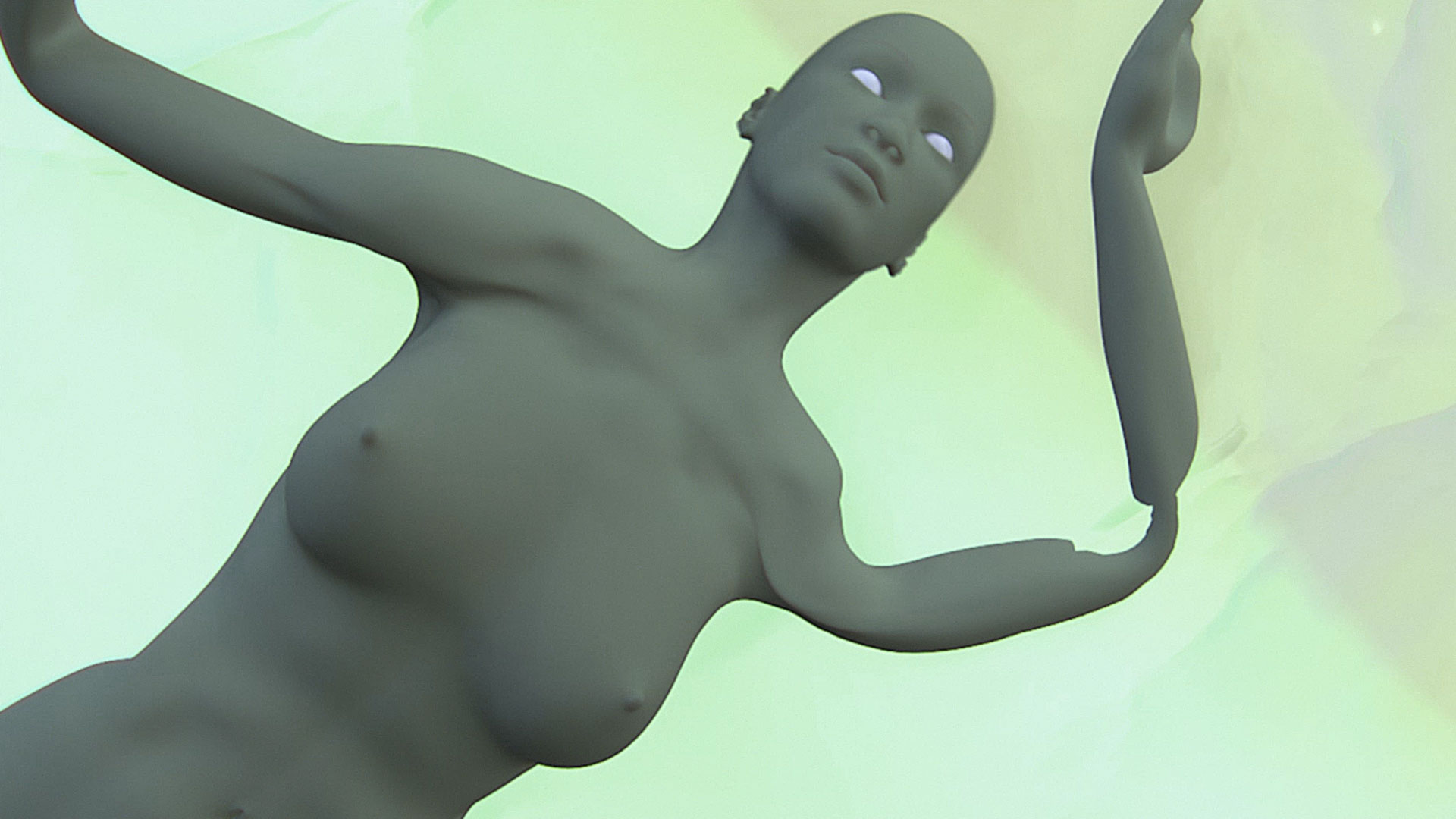 KT I – Ile des Embiez is a site-specific video created on the island in the south of france of the same name. KT I is an attempt of recreating the memory of the island through an artificial landscape composed of macro photos of found textures.
Sound is by Von Sallwitz Sound Architecture.

Schwarm; Installation View at Experimenting with Clouds at Rua Red Dublin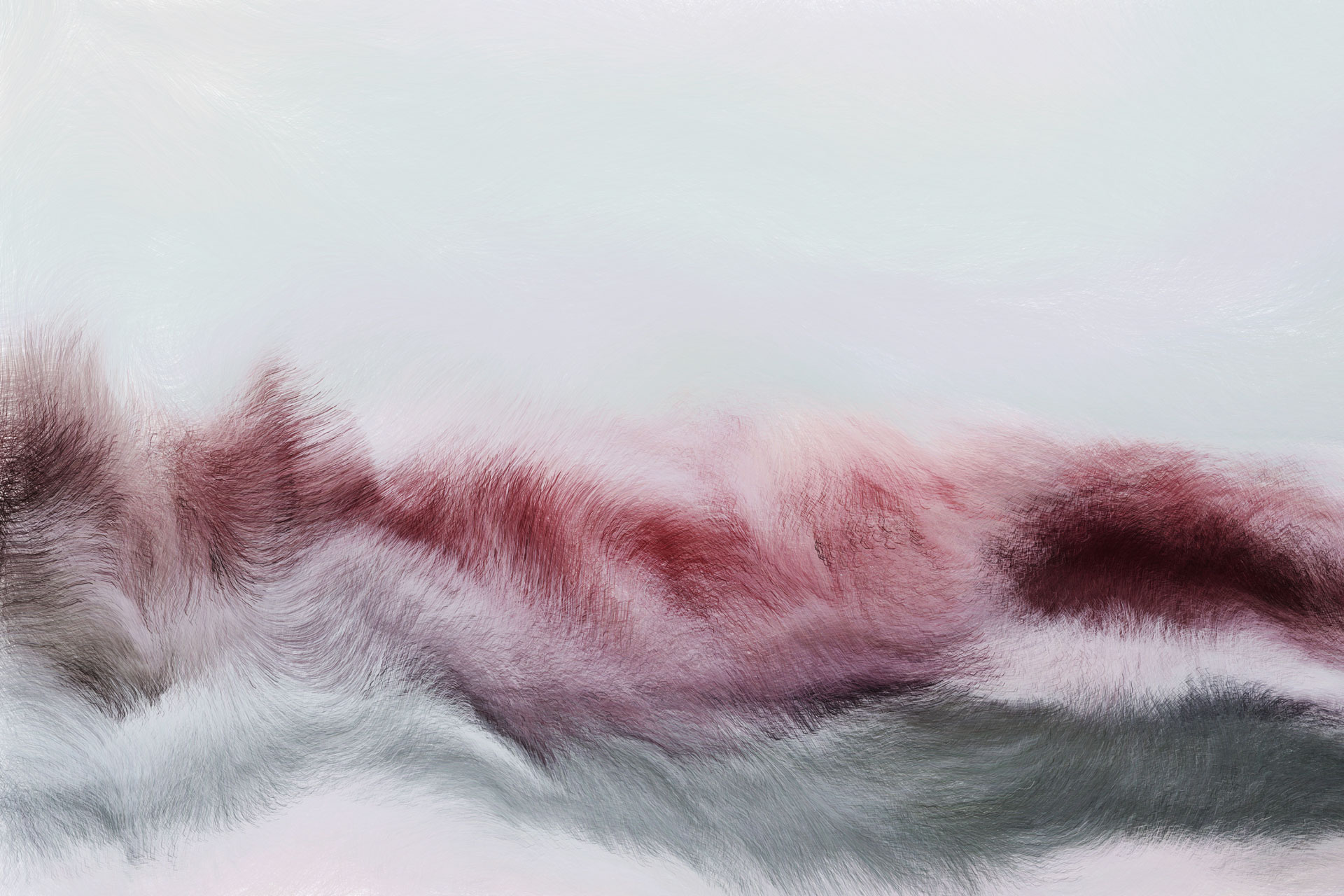 Schwarm III (weiss, rot); 90 × 60 cm; Lambda-print

Schwarm III (blau); 90 × 60 cm; Lambda-print

Schwarm III (violett); 90 × 60 cm; Lambda-print

Schwarm III (schwarz, weiss); 90 × 60 cm; Lambda-print

Generative Software Process; 2012; Dimensions variable;
The software uses a swarm of particles to gradually create an abstract composition based on the color and composition of a series of photographs. The drawing agents behave according to a set of rules, but have a degree of autonomy.
When the software is being run it produces an infinite sequence of unique images over time.

C-print 80 × 55 cm;


Detail
Reflection
is a sound data sculpture, derived from the musical piece by
Frans de Waard
of the same title. Commissioned by the
5 Days Off Festival
in Amsterdam for the »Frozen« exhibition.This project came into being as a collaboration with
Benjamin Maus.