Tag Archives: Data Driven Art
Megavoid is a series of 3 triple channel generative media installations, each consisting of 3 4 minute videos in 4k UHD resolution. It is an extension of the VOID series, which uses the same generative system with the difference that the color composition is being generated from within instead of being pre-defined. The colors are re-generated at specific intervals during the execution of the software, shifted in hue over time and faded over the last set that was drawn onto the canvas. The installation is evolving slowly over time, revealing new colors through the particles that flow across the canvas.

An animated short film about artificial intelligence as psychotherapist and life coach.
Sound design by the talented Mister Kamp
AI voice by Jim D Johnston
Text [below] by Sascha Pohflepp
Many developments in the history of everything have started out as a mimesis of one kind or another. The arm became the lever while the horse became the steam engine and the mind became the computing machine. At some moment then typically comes a sort of inflection point at which the mimic surpasses its model: suddenly, there were hundreds of horses in the space of one. Often, this leads to other effects, ones much less obvious, unintended and almost impossible to foresee. Those horses, history tells us, facilitated a fundamental change in the urban landscape of North America; a change that came with a universe of social, ecological and economic transformations, not all of them for the better.
Cognitive technologies are likely to follow a similar pattern, although their mode of mimicry is much less linear. Consequently, inflection points may differ: instead of being an analog of our own thinking apparatus, they started off as apparatuses of logic. Running mechanically at first, such as the Antikythera mechanism, Charles Babbage's difference engine or Gottfried Wilhelm Leibniz's stepped reckoner, those machines could perform as many simple calculations as mechanical resistance (the arm) would allow for. The rise of electrical power and the vast paradigm shift it initiated then changed the mode of resistance into one of scale and integration: logical formations, materialized into ever-shrinking circuits, now powered by an invisible force at the speed of light. A sense of inflection followed: what if our souls fundamentally work the same way? But it turned out to be a mirage: our brains are not digital computers, just as little as the steam engine is a horse.
After more decades of trying to construct an apparatus that can think, we may be finally witnessing the fruits of those efforts: machines that know. That is to say, not only machines that can measure and look up information, but ones that seem to have a qualitative understanding of the world. A neural network trained on faces does not only know what a human face looks like, it has a sense of what a face is. Although the algorithms that produce such para-neuronal formations are relatively simple, we do not fully understand how they work. A variety of research labs have also been successfully training such nets on functional magnetic resonance imaging (fMRI) scans of living brains, enabling them to effectively extract images, concepts, thoughts from a person's mind. This is where the inflection likely happens, as a double one: a technology whose workings are not well understood, qualitatively analyzing an equally unclear natural formation with a degree of success.
Andreas N. Fischer's work Computer Visions II seems to be waiting just beyond this cusp, where two kinds of knowing beings meet in a psychotherapeutic session of sorts, consistent with the ideas that Joseph Weizenbaum first raised half a century ago with his software ELIZA. Yet, in Fischer's interpretation, this relationship presents itself as a peculiar clash of surreal images and a voice tending to the very human. It is perhaps no coincidence then, that some of the images, particularly the carcass of an animal, are reminiscent of Werner Herzog's 1971 film Fata Morgana, which depicts the Sahara and Sahel deserts to the sound of Lotte Eisner's voice reciting the Mayan creation myth.
Like Herzog, Fischer created the images first and the voice-over followed after, almost in an effort to decode them and with them offer an experimental analysis of a future to come. Herzog's film, after all, was initially intended as a science fiction narrative and only later turned into an exegesis of the origin of the world. In both films, the images serve as surreal divining rods to explore the nature of dreams and visions. "What kind of life is it?" asks the therapist. We do not hear the answer, but perhaps we have not heard the question right either: in a time of talk, simultaneously, of both the Anthropocene and the possibility of a posthuman condition, should the question not rather be what the dreams are, at their base of bases? And would it not be only fitting if—after passing the epochal inflection point of a machine that truly knows—its first words would be: "hi there, do you want me play back some of your dreams for you?"
Sascha Pohflepp, September 2017

KARST II 01; C-print 160 × 120 cm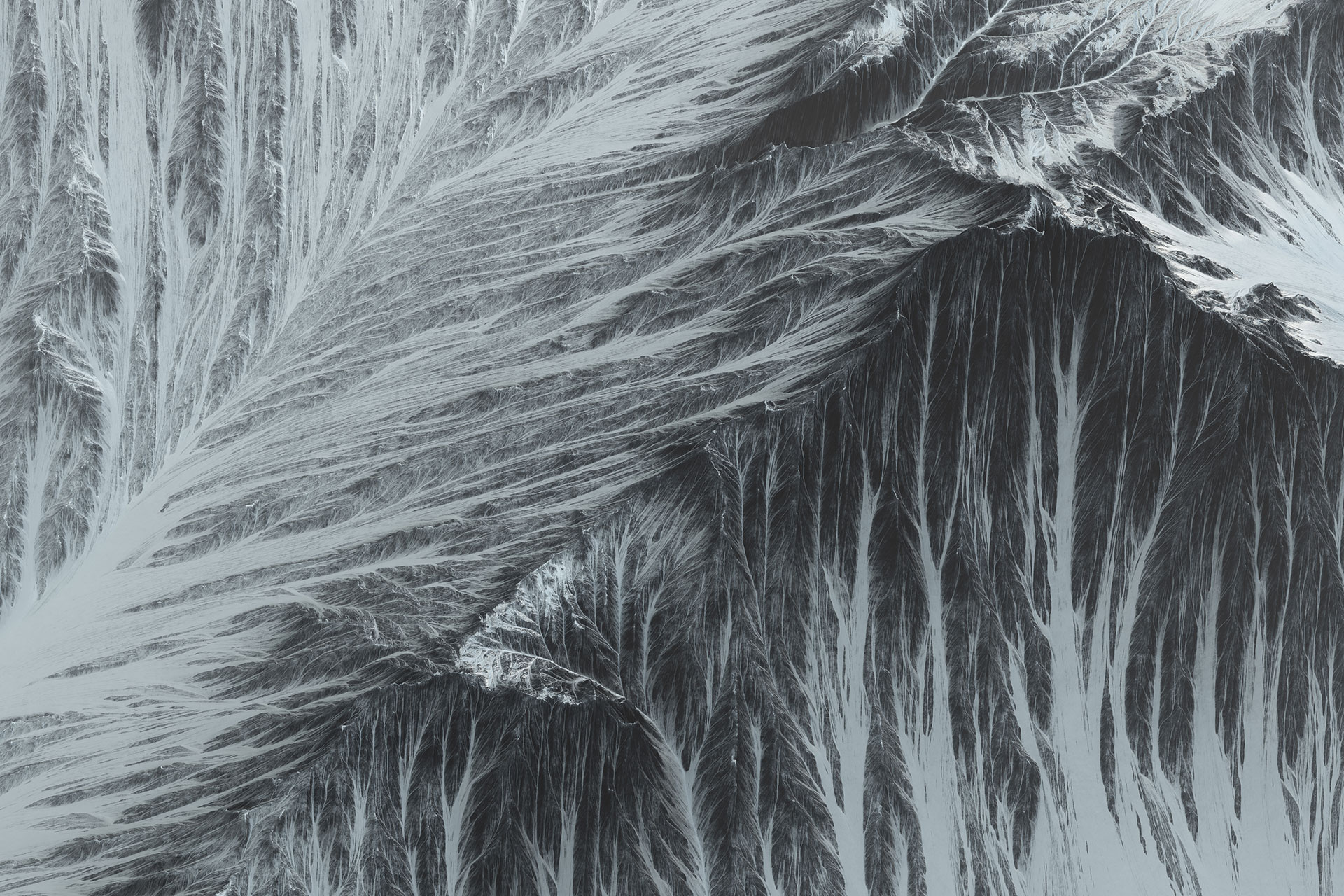 KARST II 01; Detail 01

KARST II 01; Detail 02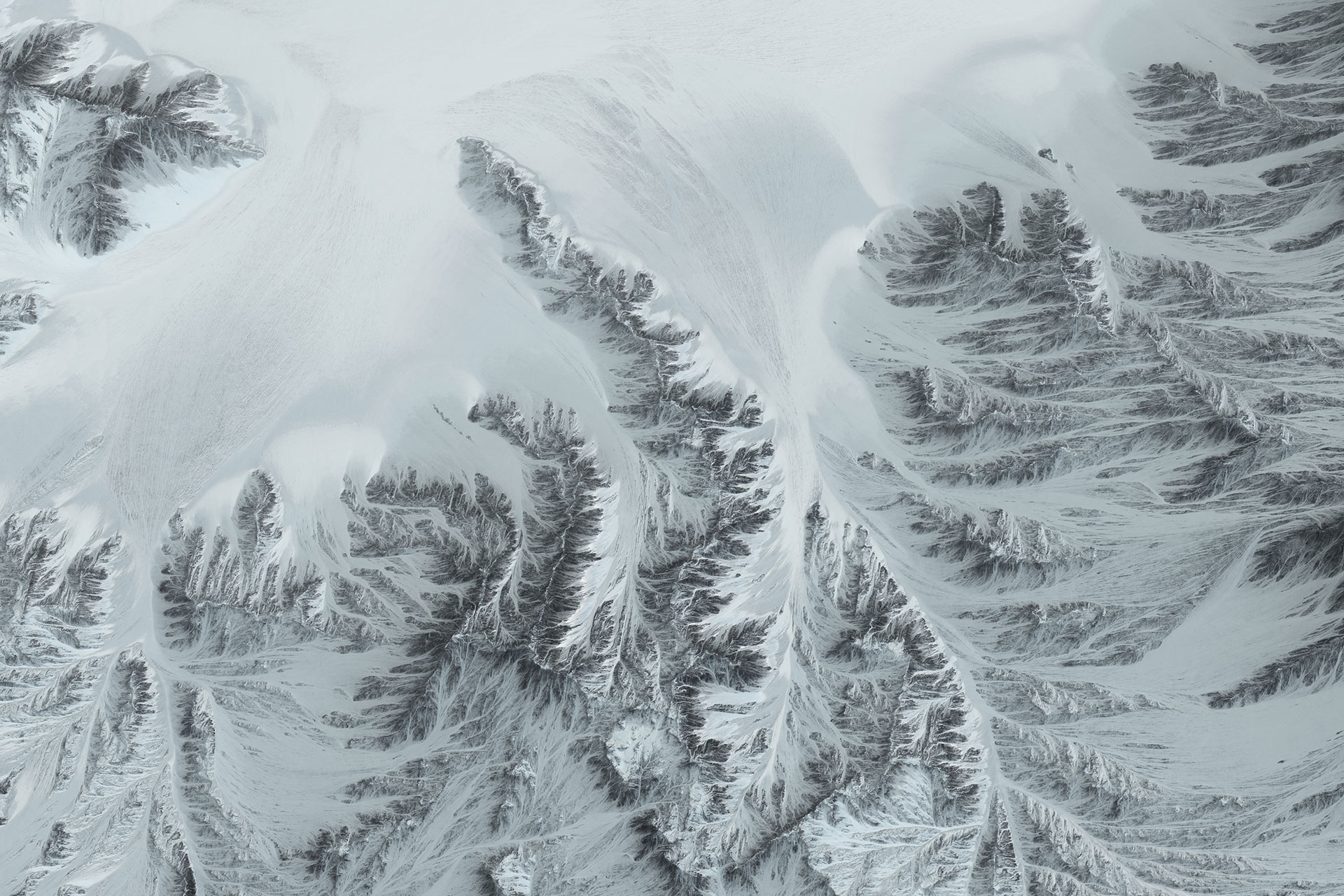 KARST II 01; Detail 03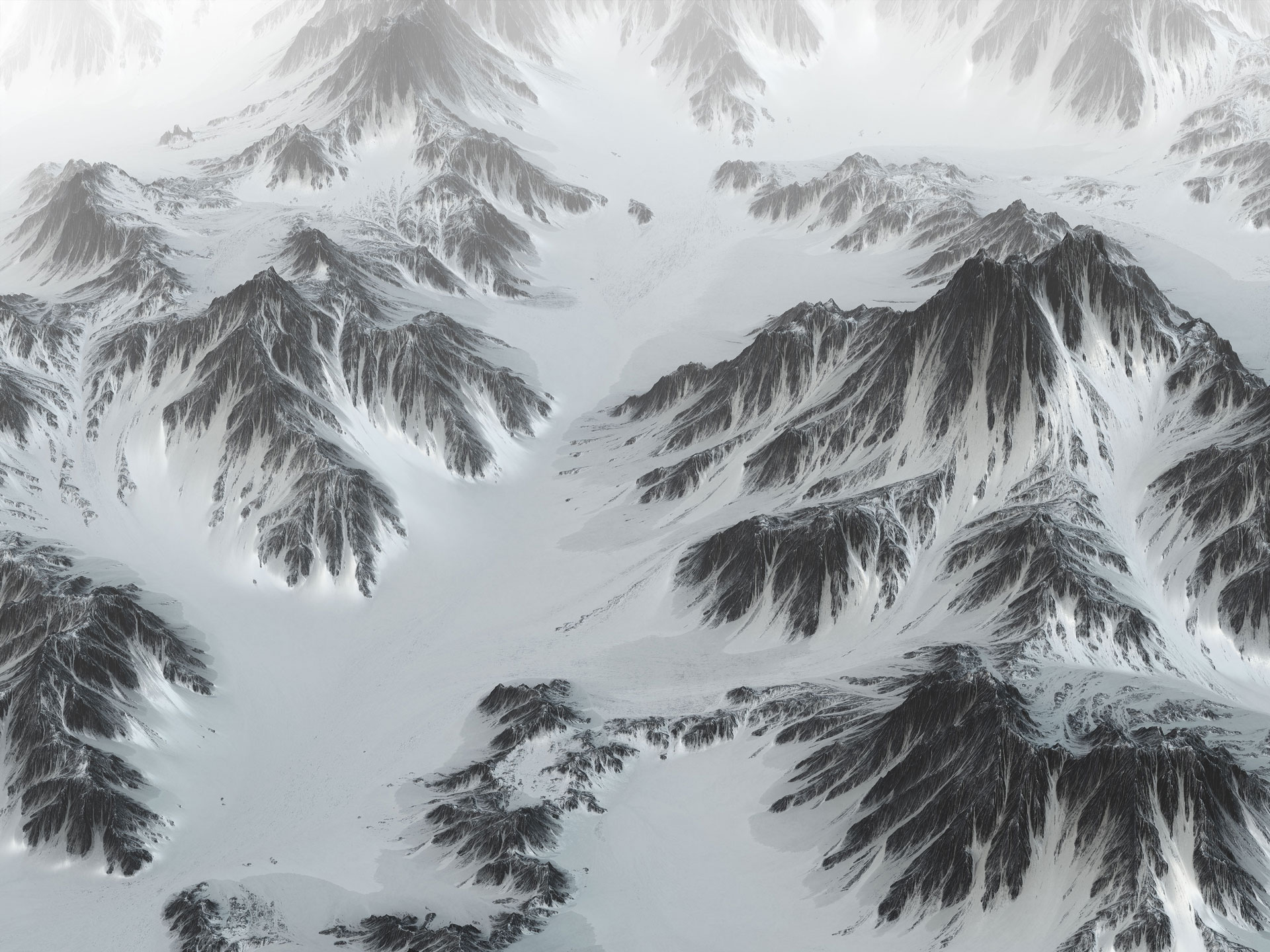 KARST II 02; C-print 160 × 120 cm

KARST II 02; Detail 01

KARST II 02; Detail 02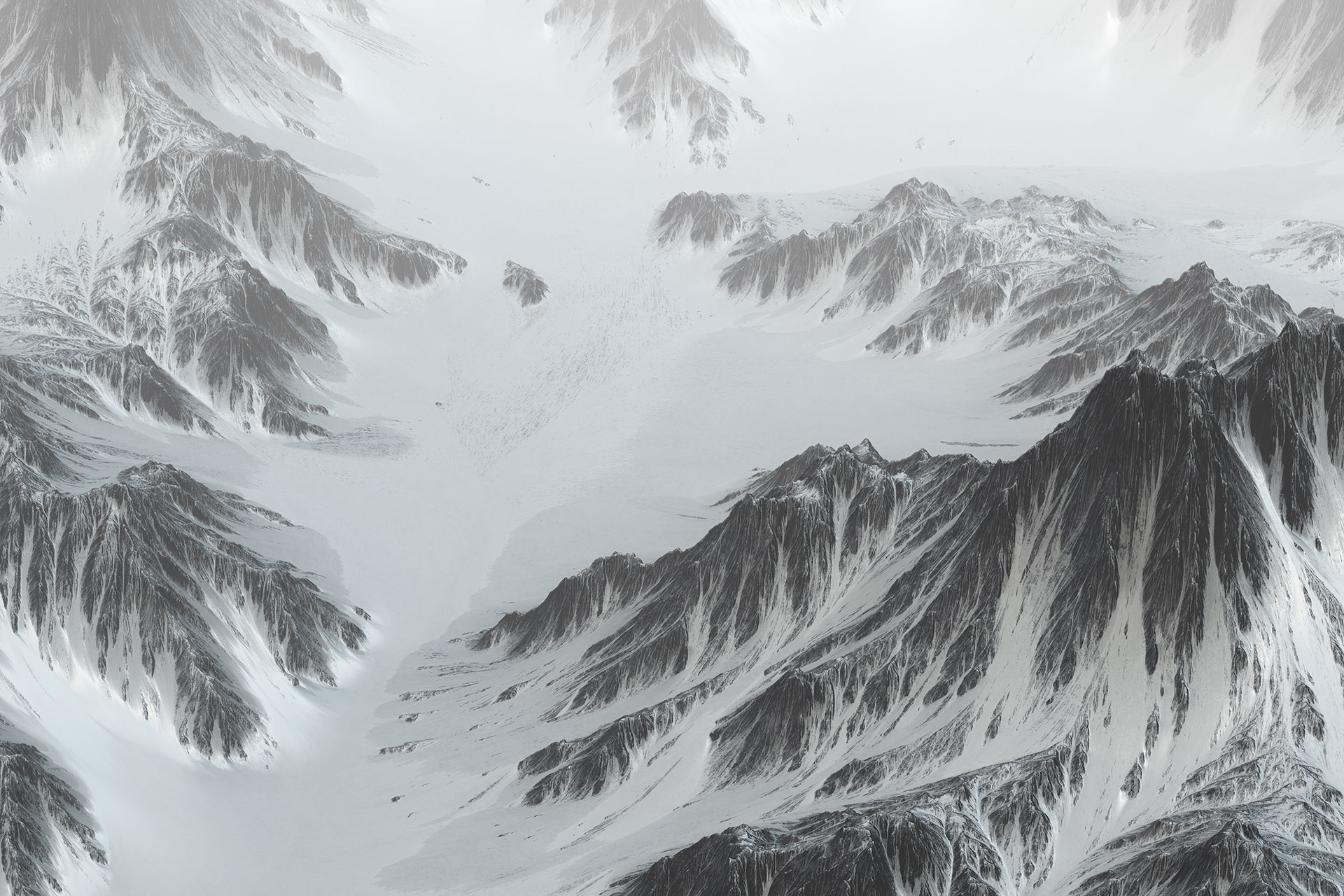 KARST II 02; Detail 03

KARST II 03; C-print 160 × 120 cm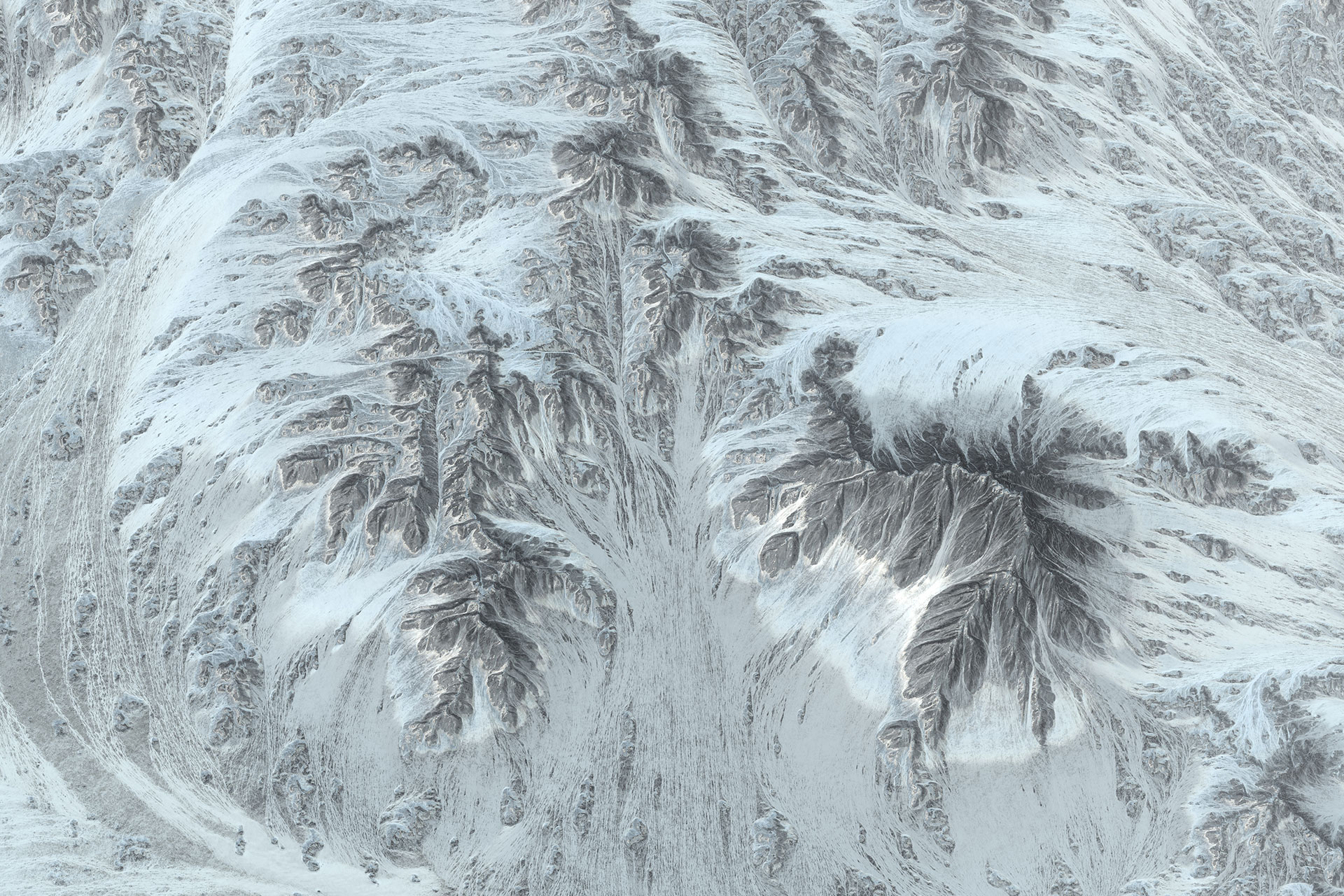 KARST II 03; Detail 01

KARST II 03; Detail 02

KARST II 03; Detail 03

V0ID VIII 01; Installation View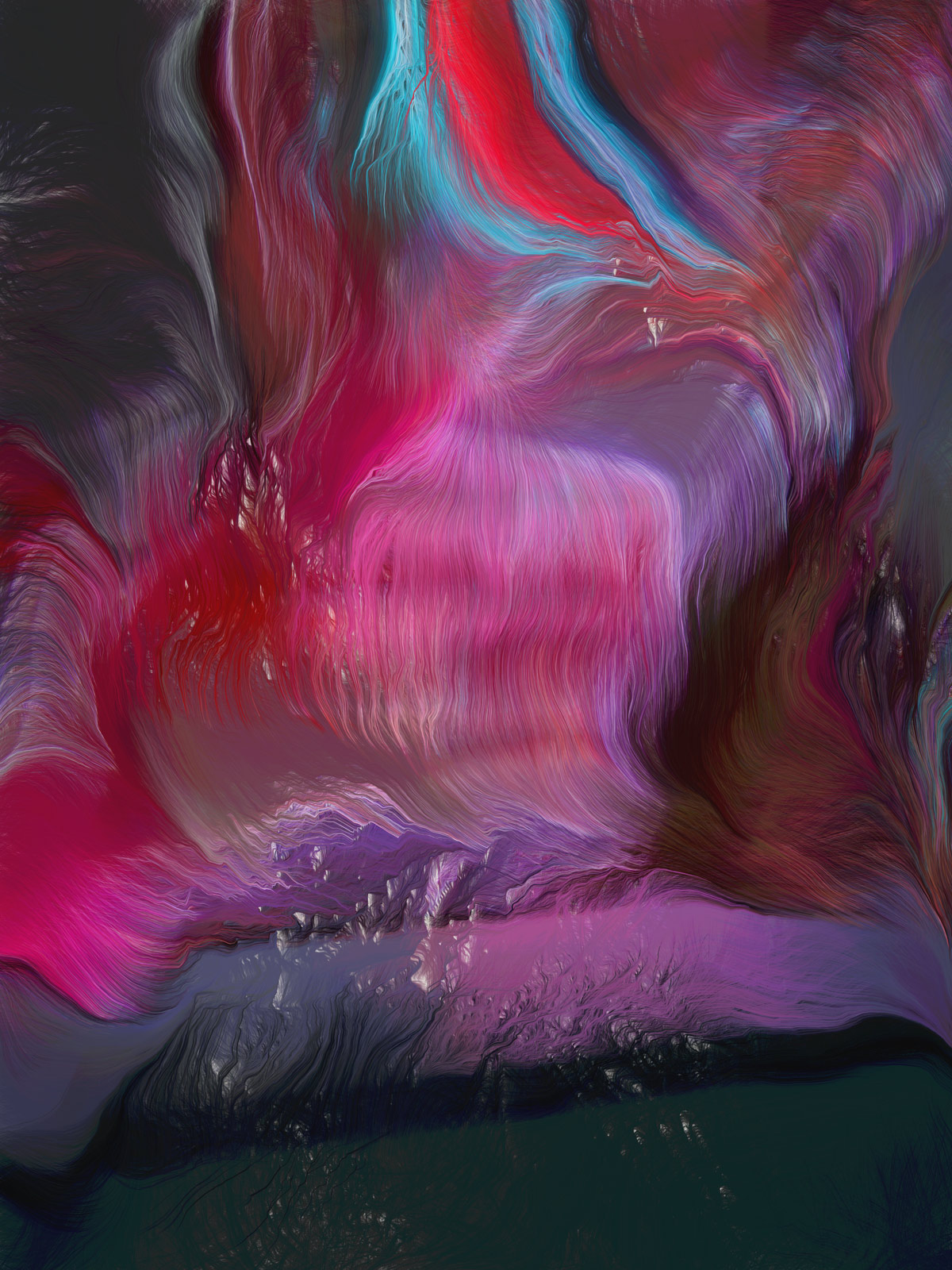 V0ID VIII 01; C-print; 160cm × 120cm

V0ID VIII 02; Installation View

V0ID VIII 02; C-print; 160cm × 120cm

V0ID VIII 03; Installation View

V0ID VIII 03; C-print; 160cm × 120cm
Single Channel Video; 4k UHD 3840 x 2160; 4:00; 30fps

Schwarm 2k14 I

Schwarm 2k14 II

Schwarm 2k14 III

V0ID V 01 Installation View

V0ID V 01

V0ID V 02 Installation View

V0ID V 02

V0ID V 03 Installation View

V0ID V 03

Photo by Christopher Bauder
Samsung Electronics, the global TV industry leader, is elevating its presence at IFA 2016 with a special exhibition designed by a team of emerging German artists. The installation, entitled The Origin of Quantum Dot, showcases the beauty of Samsung's SUHD TVs with Quantum dot display, while incorporating video, lighting and musical elements.
The Origin of Quantum Dot is a stained glass-inspired art installation designed by Andreas Nicolas Fischer, Schnellebuntebilder, Christopher M. Bauder and kling klang klong. The artists came together from different creative backgrounds – including sound, media art and sculpture – to build the unique work of art. The piece contains 45 SUHD TVs and 9,000 shards of stained glass.
"We designed The Origin of Quantum Dot exhibition, the largest we've ever produced, so that visitors at IFA can directly experience the visual excellence of the premium SUHD TV with Quantum dot display," said HS Kim, President of the Visual Display Business at Samsung Electronics. "We are proud to have partnered with such talented, local artists to bring this visual concept to life."

Photo by Christopher Bauder


Photo by Christopher Bauder

A dialog between an artificial intelligence and a human.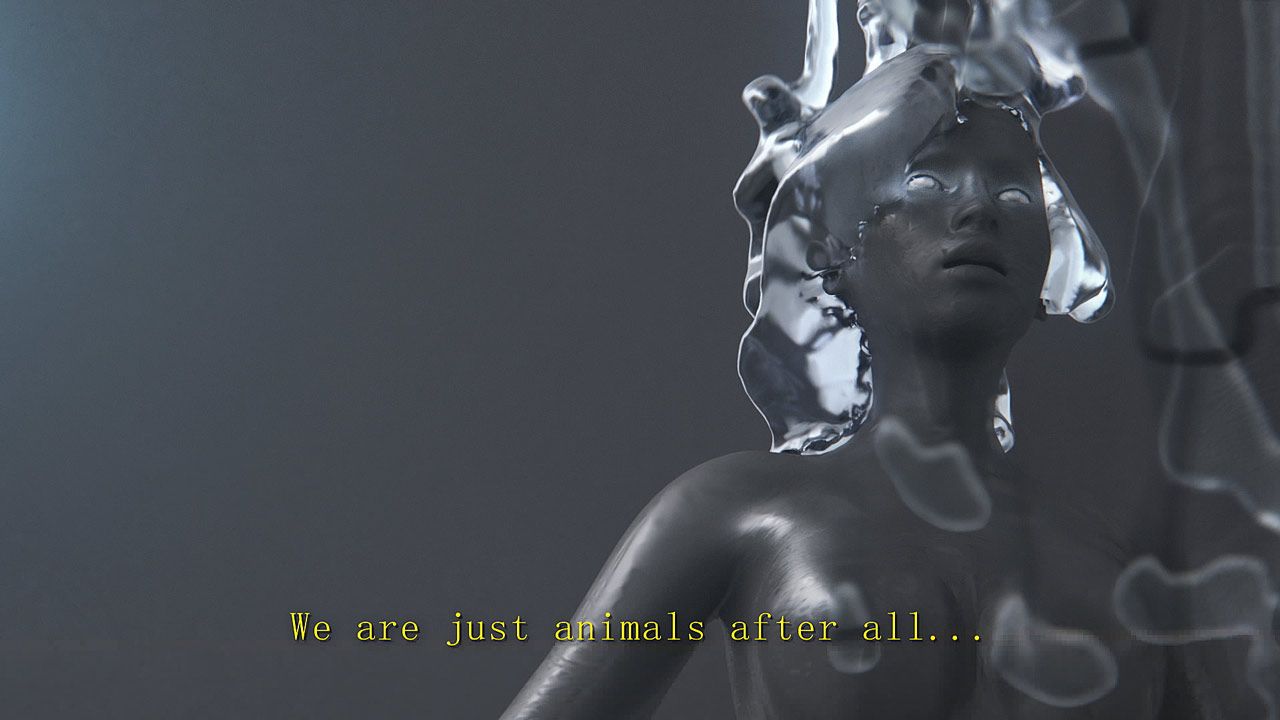 Second Nature is a series of video loops which show an alternate reality layered on top of our own. During a return to the Alps in the south of Munich where I grew up, I took walks in the forest, filming them from my own point of view and recording ambient sounds.
The video footage was then analyzed and a virtual camera was calculated which reconstructs my movements. Then, working around the path of the camera in space, the environment was created only to cover the field of vision.
The vegetation is an obviously ficticious one, where tropical leaves populate northern European trees. A fern's structure was misappropriated and given banana leaves. The plants and soil have a dull metallic finish. The POV perspective and gait recognizable in the camerawork shows the influence of first person shooter games, while its enemies and objectives remain absent or unknown. There is no clear narrative or purpose other than the wish to be transported to this world, creating a false memory of a place that does not exist.
Void 1448452241591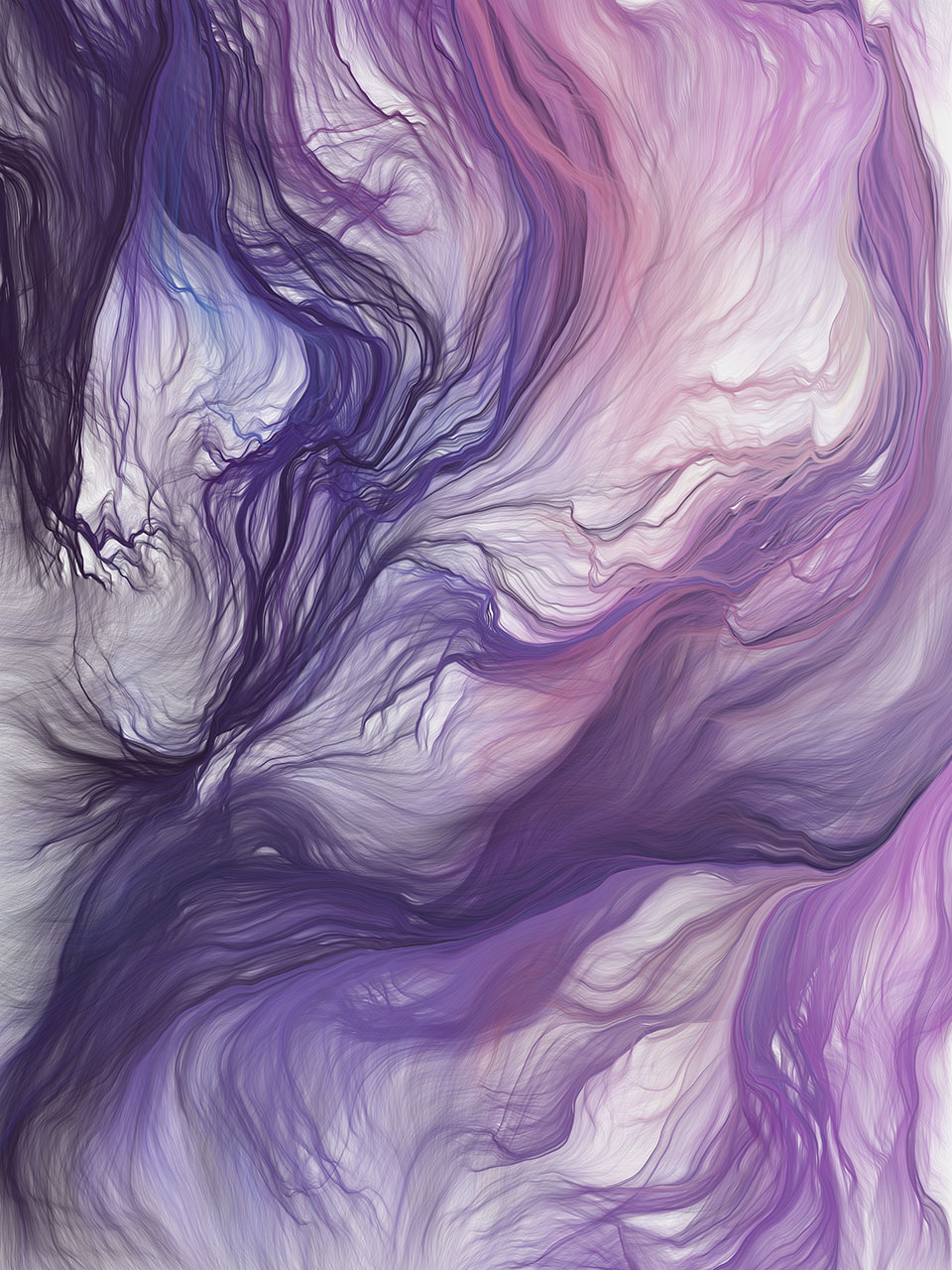 Void 1448461364556
Void 1448469432396
Credits Extension of the Schwarm Code by the multitalented Mr Pazos

Generative 360° realtime audiovisual installation & WebGL interweb experience
The fine people from Postmatter London approached A N F in the spring of 2k14 to create a bespoke installation for Diesel, purveyors of lustrous Italian denim, timed for the freshly opened flagship store at Piazzi di Spagna in Rome. Luckily, the talented Mr Pazos, who had collaborated with me on the SuperRatings project came on board early on developing the concept and 3d framework in Processing. More good fortune was upon the project, because composer & musical mastermind Nikolai von Sallwitz was available to do the generative score for the piece.
The final installation software was then ported to 3js for the online version.
The official Press release:
On the occasion of its latest flagship store opening in Rome, Diesel has paid homage to the city with an unprecedented art experience, an exclusive screen-based artwork created in partnership with POSTmatter magazine. Drawing together a creative and forward-looking vision, this collaboration showcases exciting possibilities in digital art.
The choice of the Berlin based artist Andreas Nicolas Fischer made possible to bring to life an abstract digital organism, housing it in an enclosed atrium that will serve as the gateway into the store. With all walls completely tiled with screens, and a mirrored ceiling, the space will envelop its audience and involve them to "feed" the interactive art piece. Based upon localised data sources drawn directly from Rome, the flux and evolution of the city will be brought into the space through Fischer's striking, animated visuals.
Rome and its powerful role in shaping art history as we know it are central to the new commission. Diesel store is located in the heart of the city – next to the Spanish Steps, and this installation unites the surrounding landscape and its equivalent digital space into a pulsating heart of information.
The digital organism will be first drawn from topographical data, taken from maps of Rome. Its growth and movements will be based upon the use of #rome and #roma online. Evolving into new visual outcomes, the city's data will create a starting point from which Fischer's beautiful, impressionistic forms can grow. Expanding upon the immersive and responsive nature of the in-store installation, the shape-shifting organism will also be accessible for participants around the world through social networks. Each time the hashtag '#POSTroma' is used on Twitter, a unique response will be tweeted back to each individual user. A specially programmed algorithm created by Fischer will generate a haiku poem and a striking screenshot of the in-store visual mutation at that moment, both of which will be delivered directly to the Twitter account of the original user. Diesel has been consistently promoting and supporting creativity in all its forms, with a special focus on independent artists that capture their drive towards a bold future. Leading the way, the POSTroma project is at the forefront of a new age of boundary crossing creative participation.
Producer PostMatter Lana Elie of PostMatter
Art Direction Yann Binet with PostMatter
Creative Code Abraham Pazos Solatie
Video Documentation Pietro Daviddi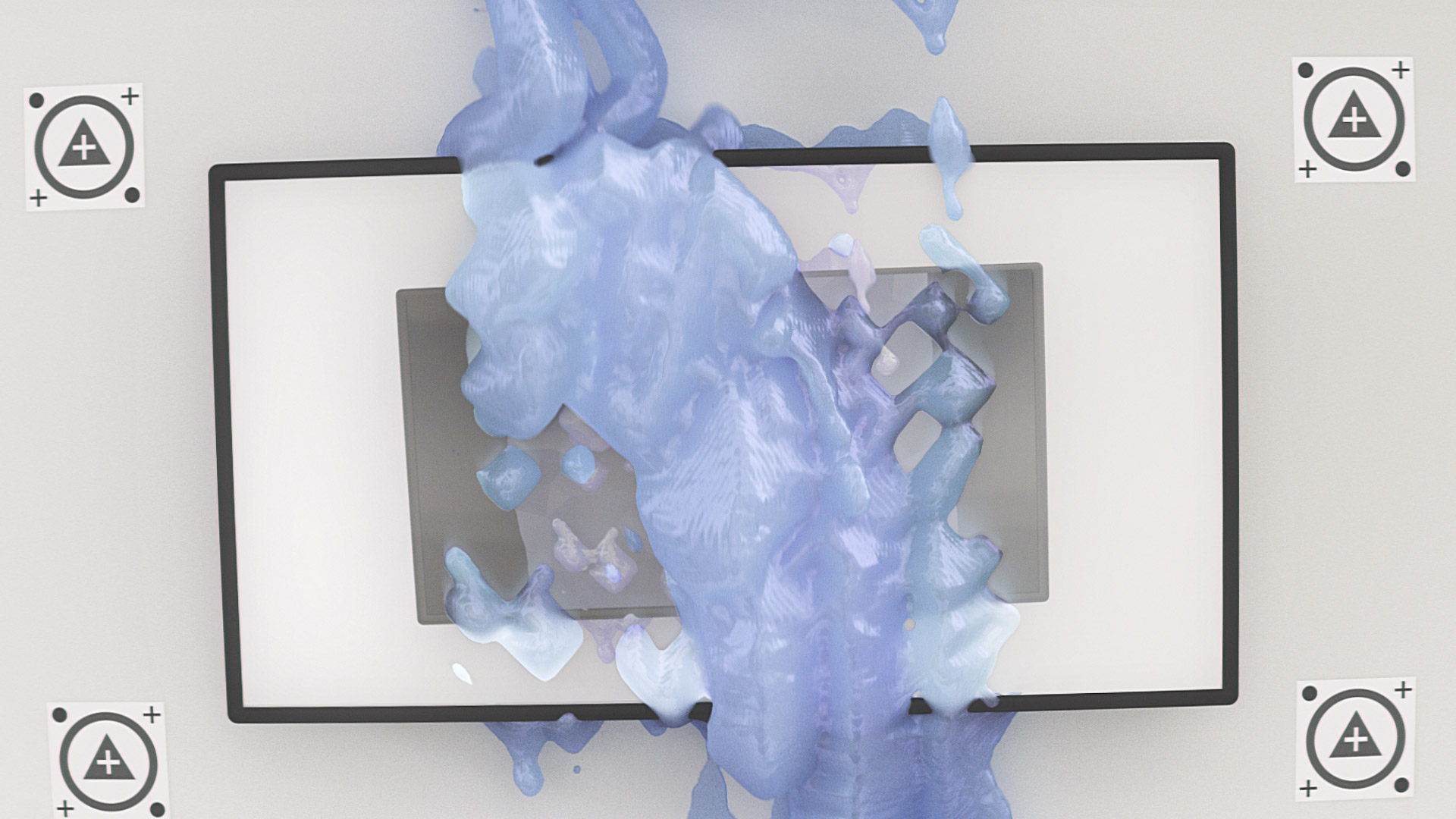 Chris Woebken, Sascha Pohflepp and Andreas Nicolas Fischer will spend their time on Governors Island commissioning a series of computer simulations that will run within a meticulous virtual recreation of Building 15. The individual simulations are being created by a selection of 3D artists who form part of a community that is exploring the aesthetics of simulation in the context of contemporary computer graphics, often disseminating their work on social media rather than in an academic context. These participating artists include: Kai Kostack, Mohamad Zeina, Gottfried Hofmann, Tayfun Ozdemir and Andreas Nicolas Fischer.

Island Physics – Exhibition Walkthrough
Island Physics will turn Eyebeam's house on Governors Island into a testing-ground for alternate realities, simulating the impossible in a living room.

So Meta "B" from A N F

Apple Fall by Kai Kostack

Floating Fluid Particles by Blazraidr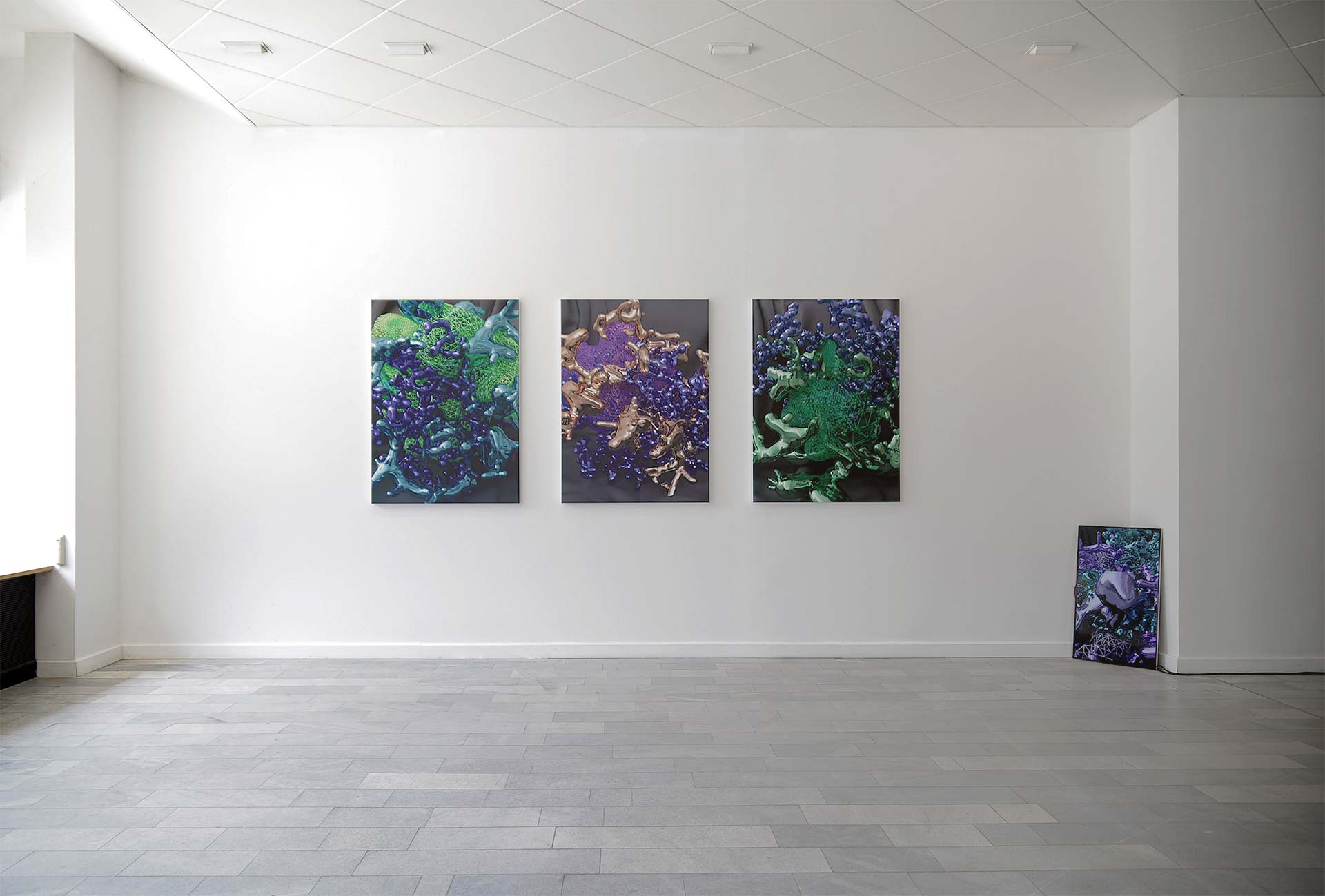 Installation View at Synthetisch Vernünftig at the LEAP Berlin curated by John McKiernan and Daniel Franke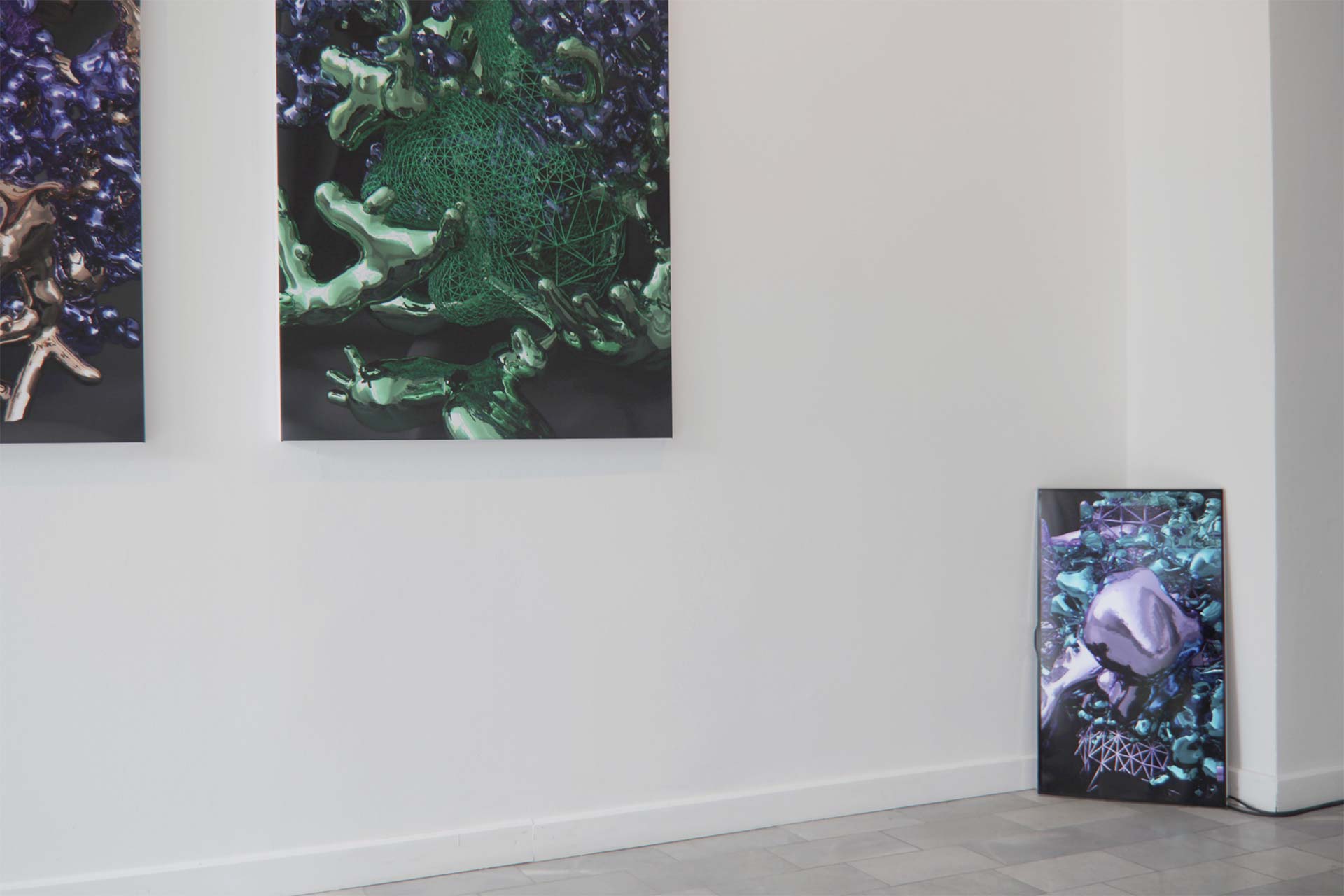 Brute Force Method V – A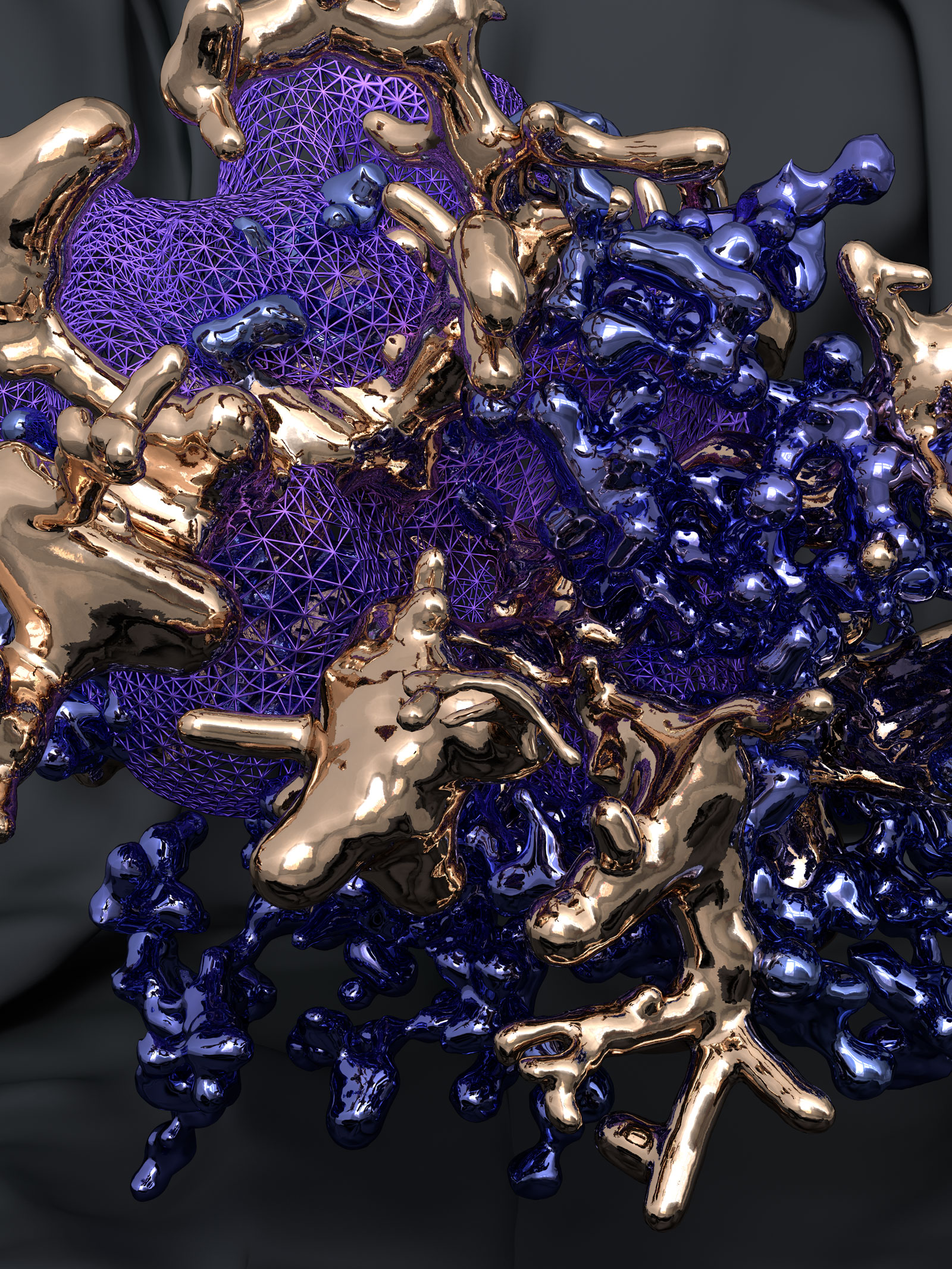 Brute Force Method V – B
Brute Force Method V – C
Brute Force Method V – A – Detail 01
Brute Force Method V – A – Detail 02
Brute Force Method V – A – Detail 03
Brute Force Method V – A – Detail 04
Music Video Axis for Egyptrixx
Toronto's Egyptrixx (David Psutka) returns to Night Slugs with his immersive second album "A/B til Infinity" Since his 2011 debut LP "Bible Eyes", Psutka has been busy with various studio production projects as well as recording and touring with his side-project Hiawatha. His return as Egyptrixx takes the form of a multi-media collaboration with Berlin-based visual artist A N F – Andreas Nicolas Fischer.
The project consists of the album, the video for Ax//s and an Audio/Visual live set for the Egyptrixx world tour 2014.

Album artwork A/B til infinity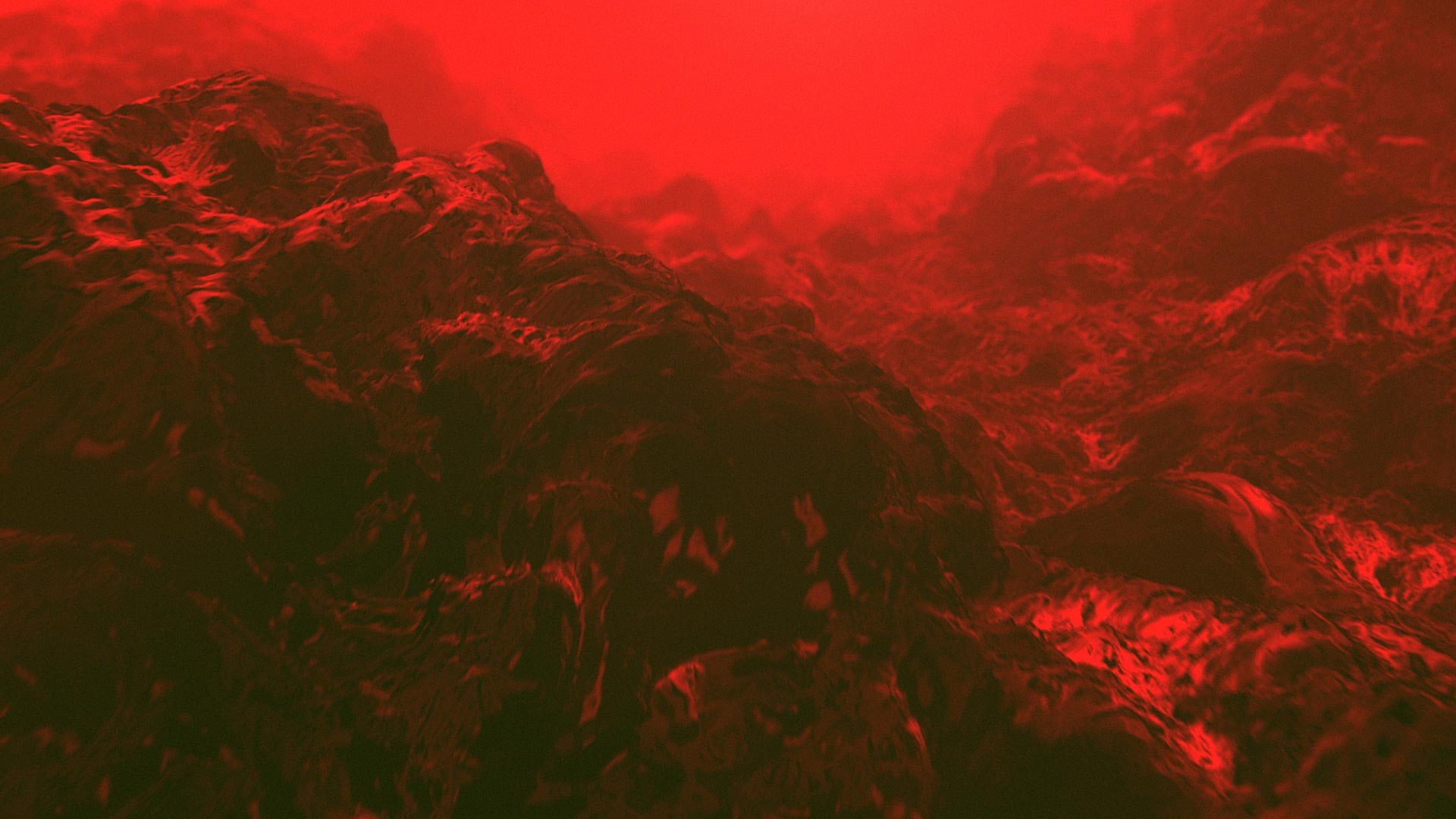 Live A/V Set for the A/B til Infinity World Tour 2013 / 2014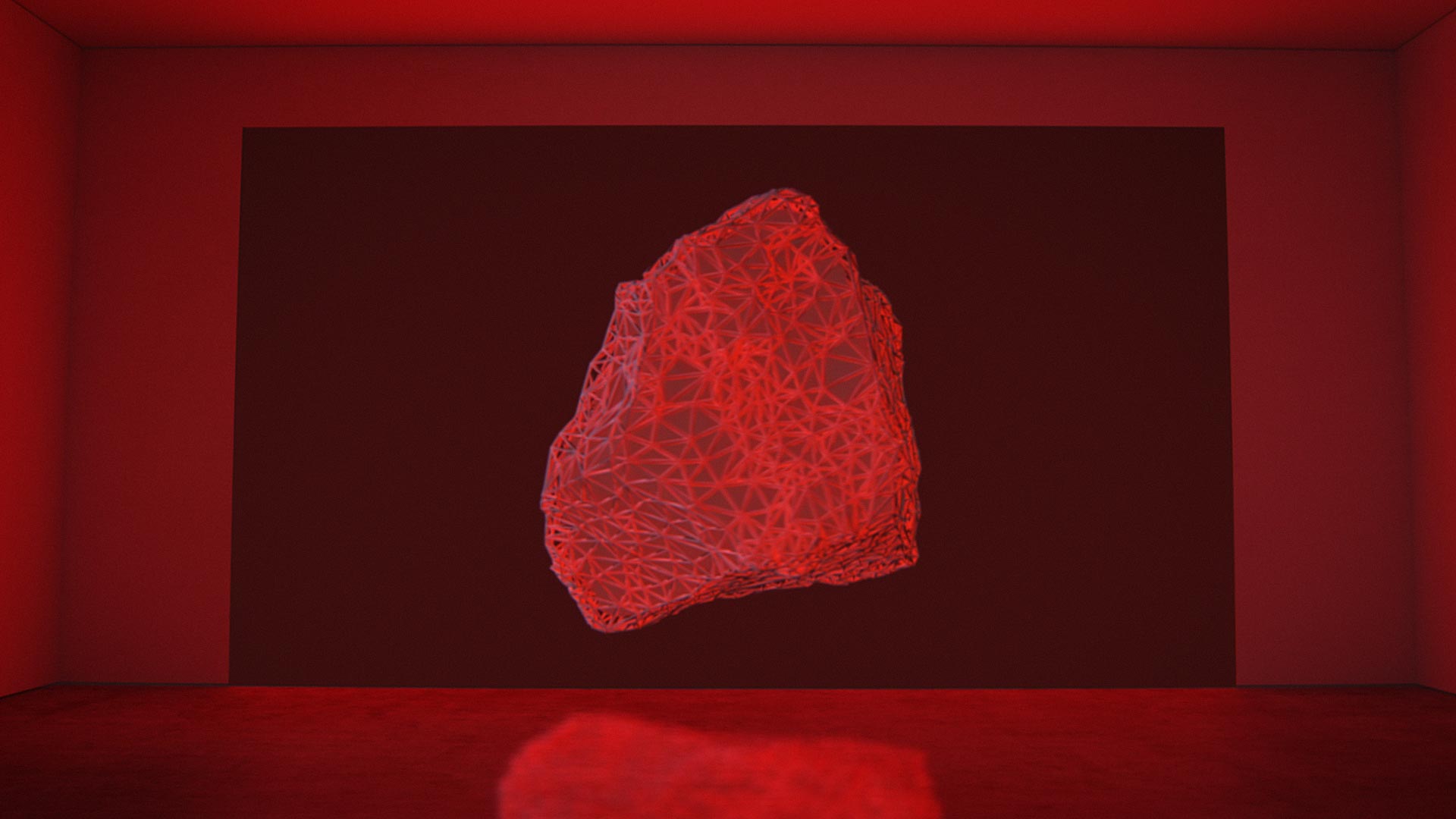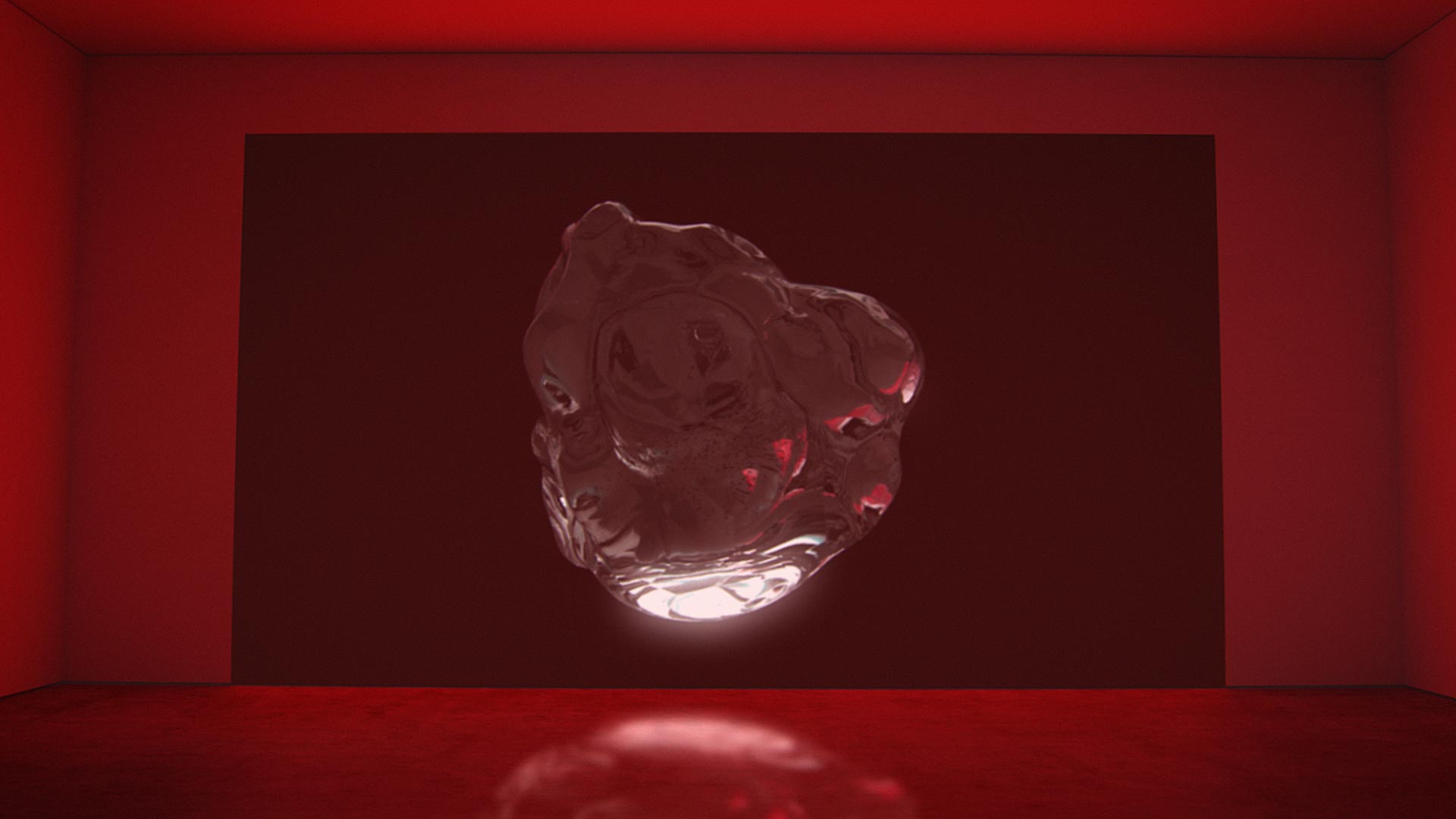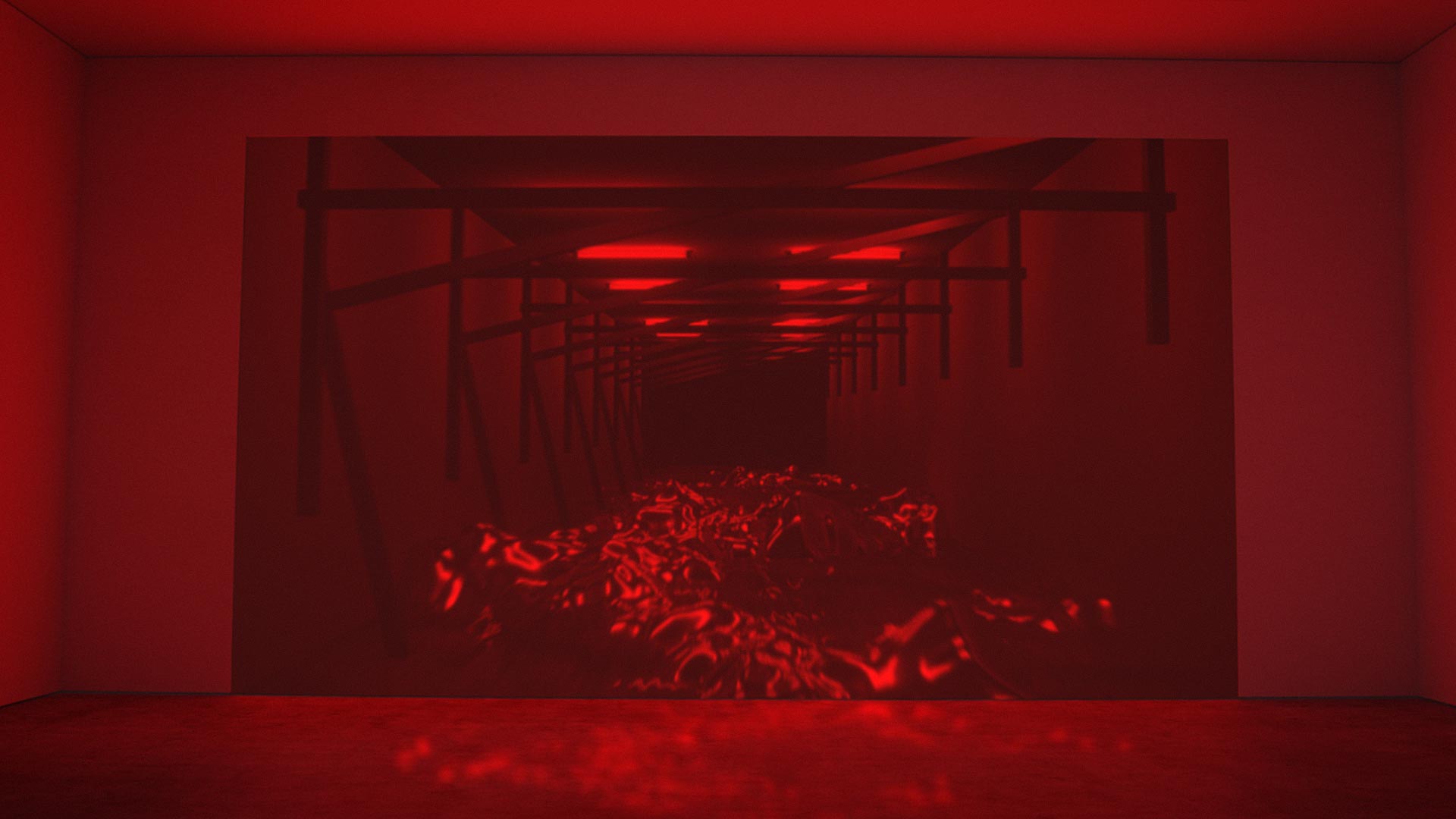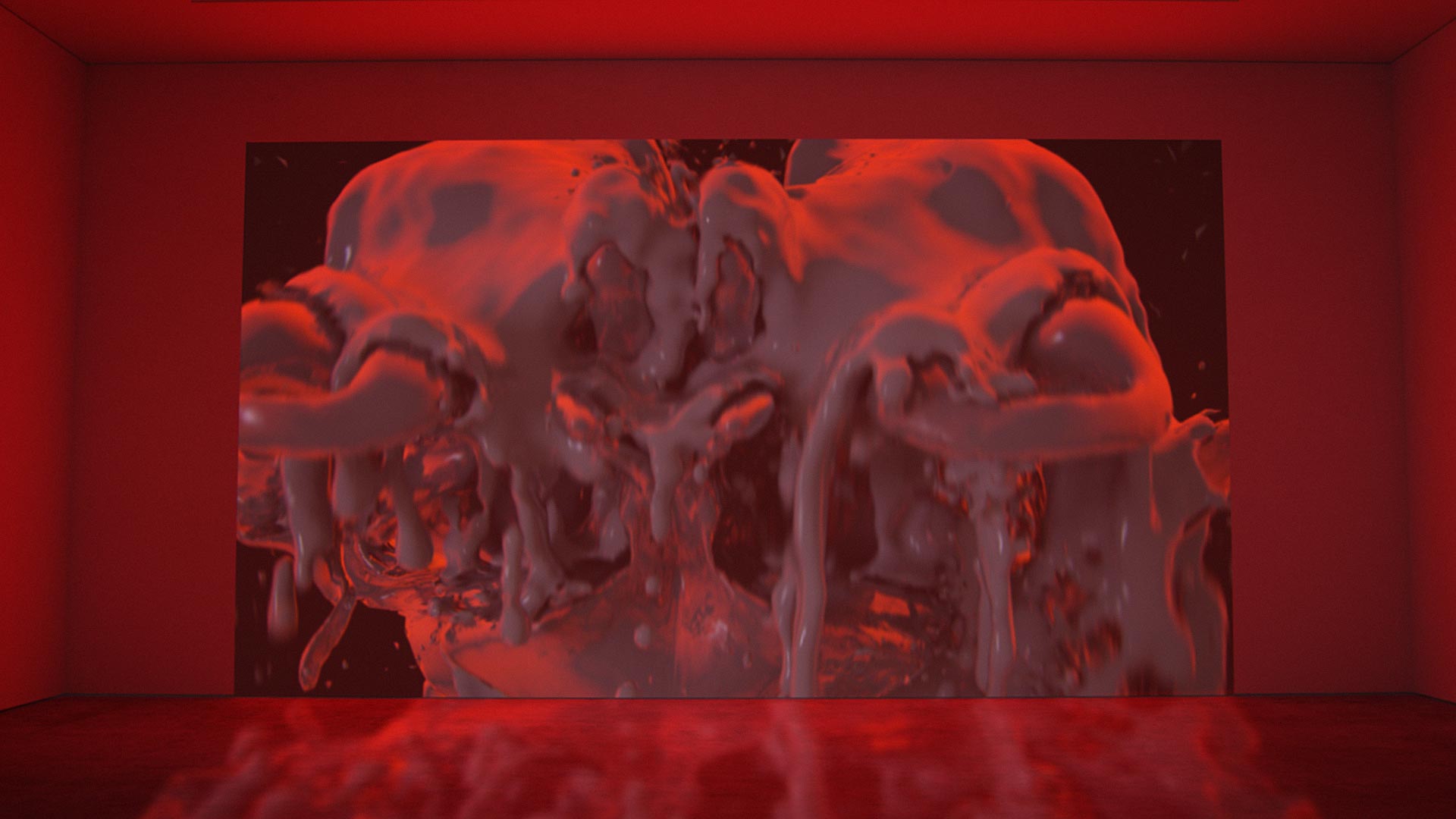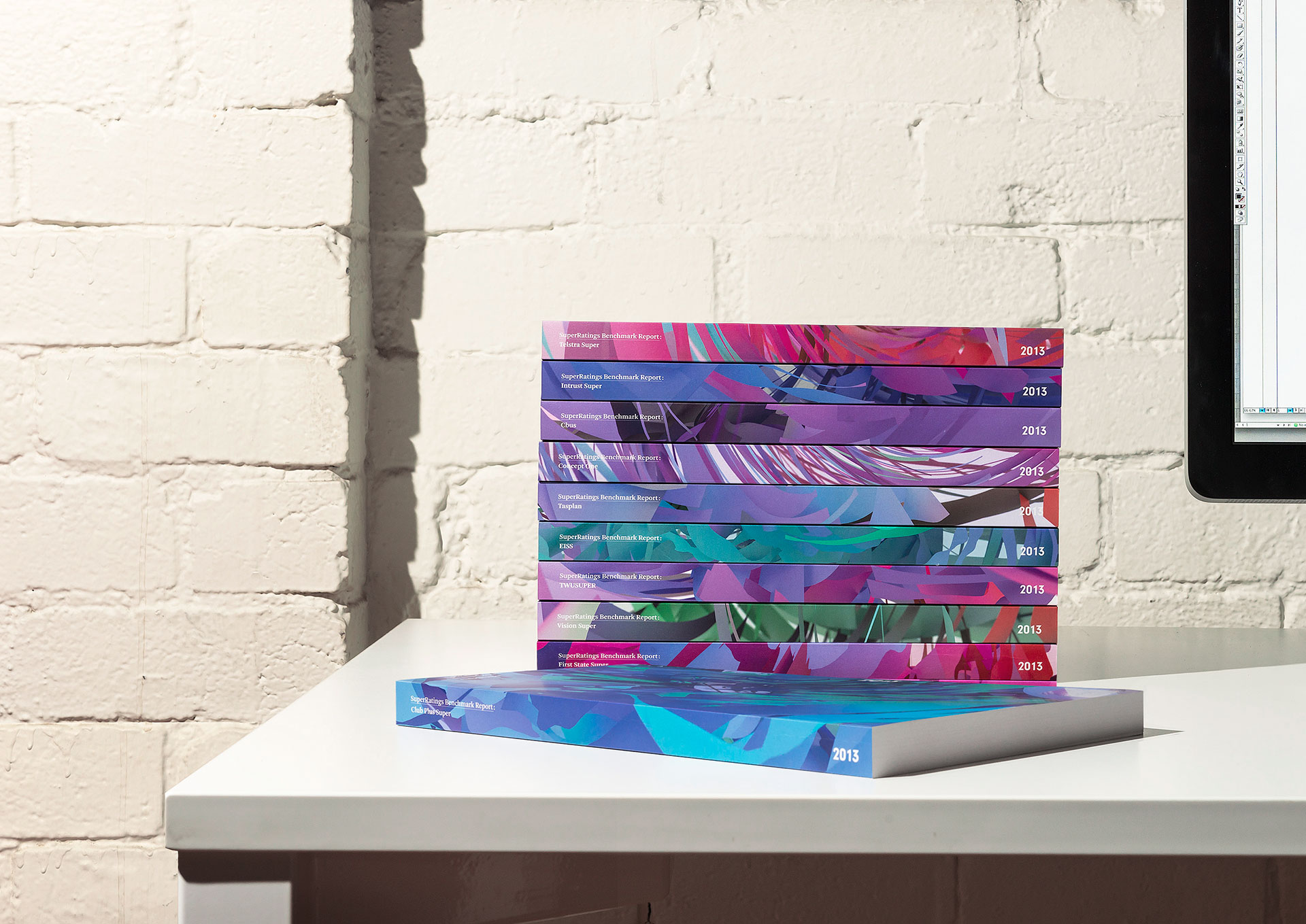 Generative designs commissioned by Argonaut Studio + Associates for SuperRatings
Creative Direction Future Days
Art Direction Andreas Nicolas Fischer
Creative Code Abraham Pazos Solatie
SUP #01
SUP #04
SUP #08
SUP #14
SUP #16
SUP #21
SUP #23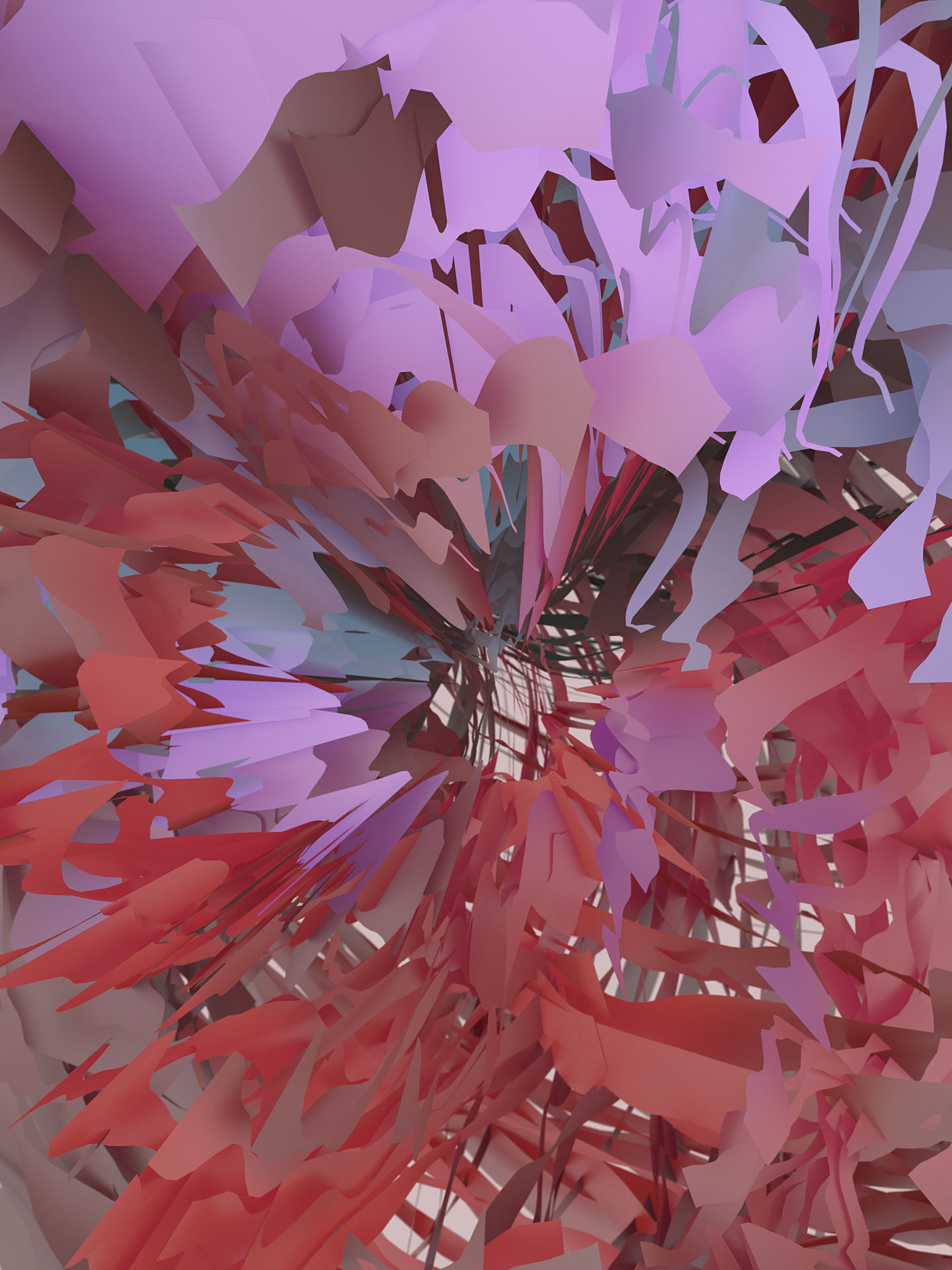 SUP #32
SUP #34
Single Channel video loop; 00:02:40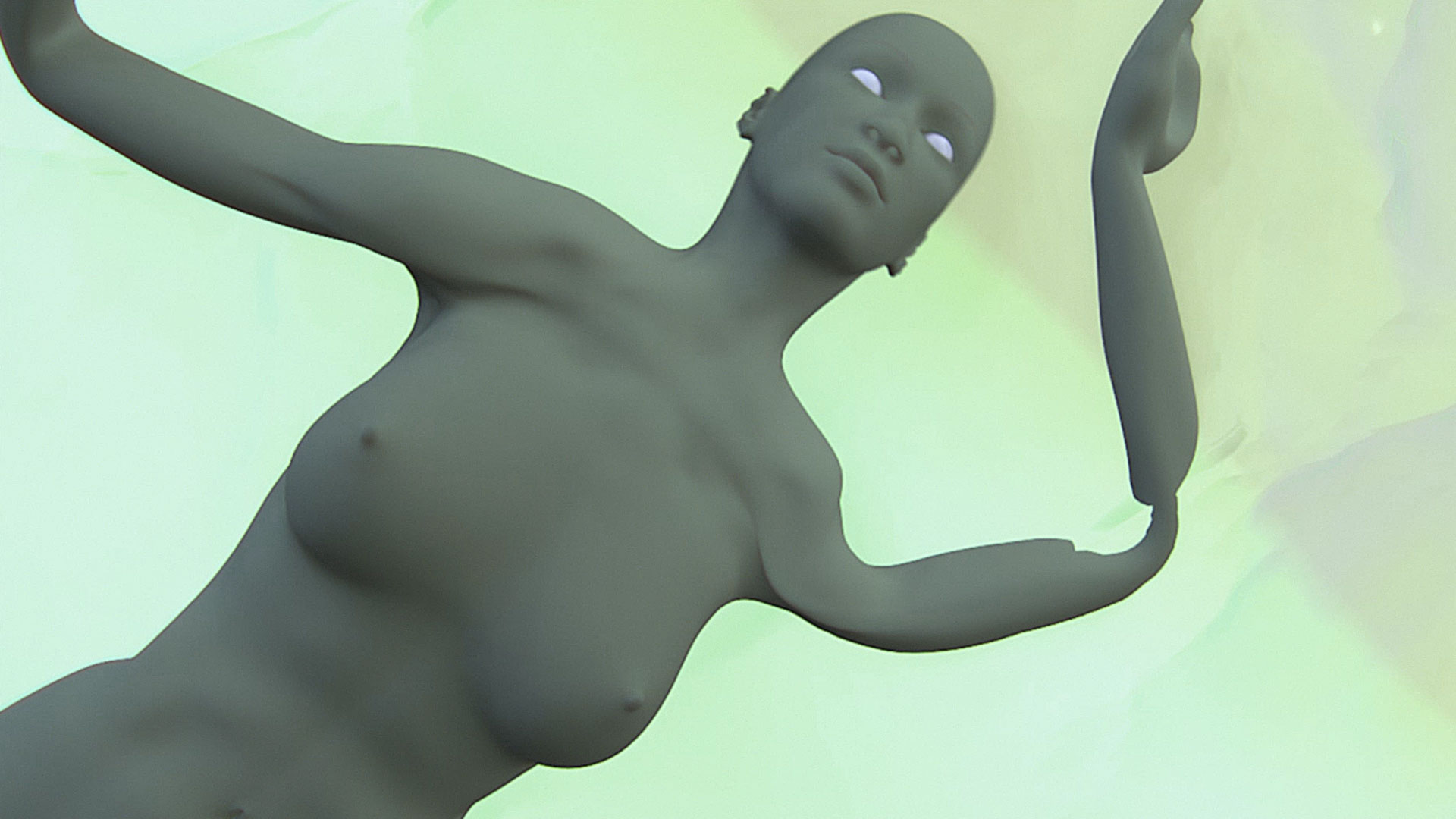 45 × 60 × 3 cm; MDF, car paint;

30 × 30 × 3 cm; Multiplex plywood, wood dye; Installation View at Layers at 22,48m2 Paris


Detail [Photo: Rosario Caltabiano]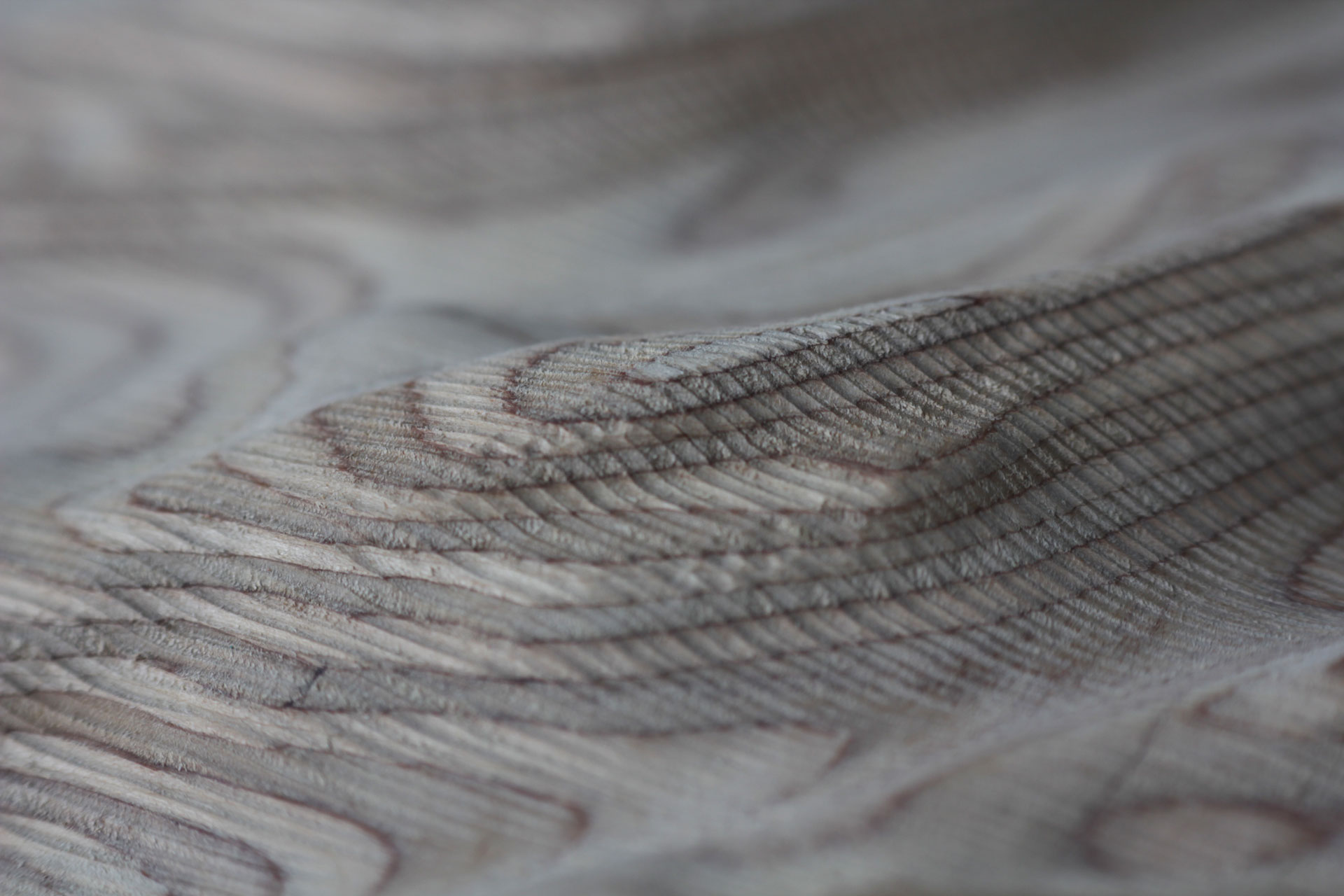 Detail of untreated sculpture
Software study as preparation for Brute Force Method, which was generating and auto-publishing images to Tumblr.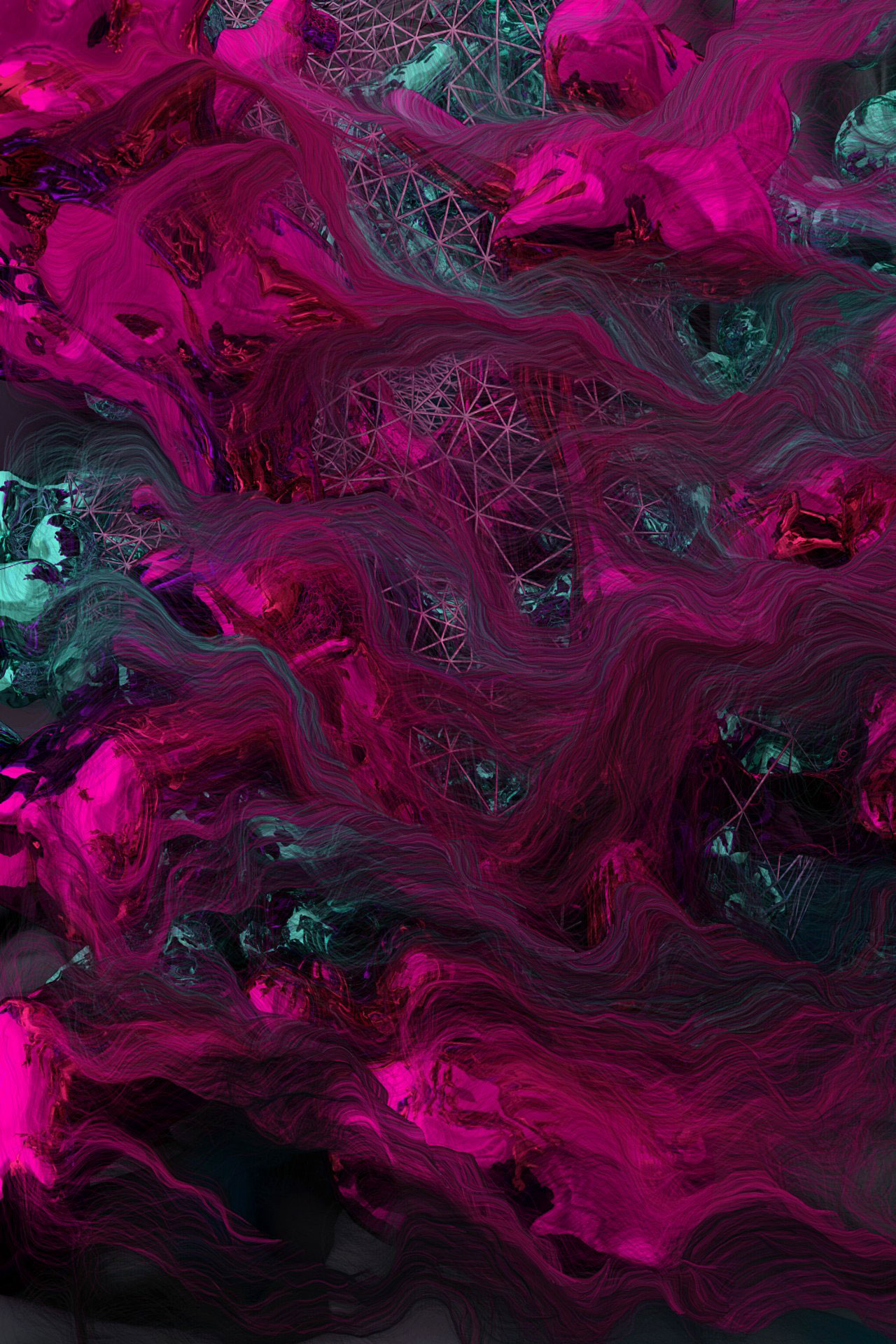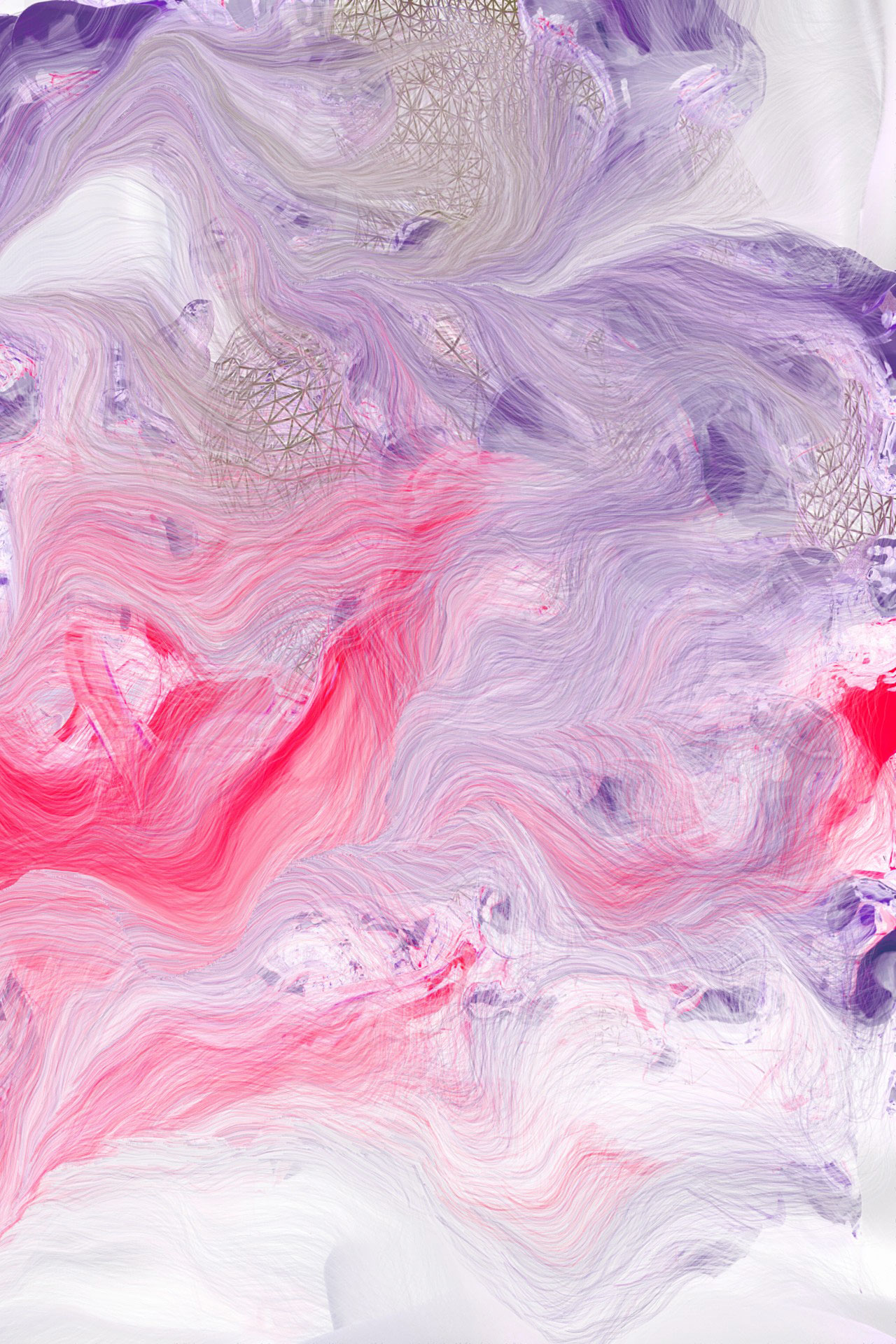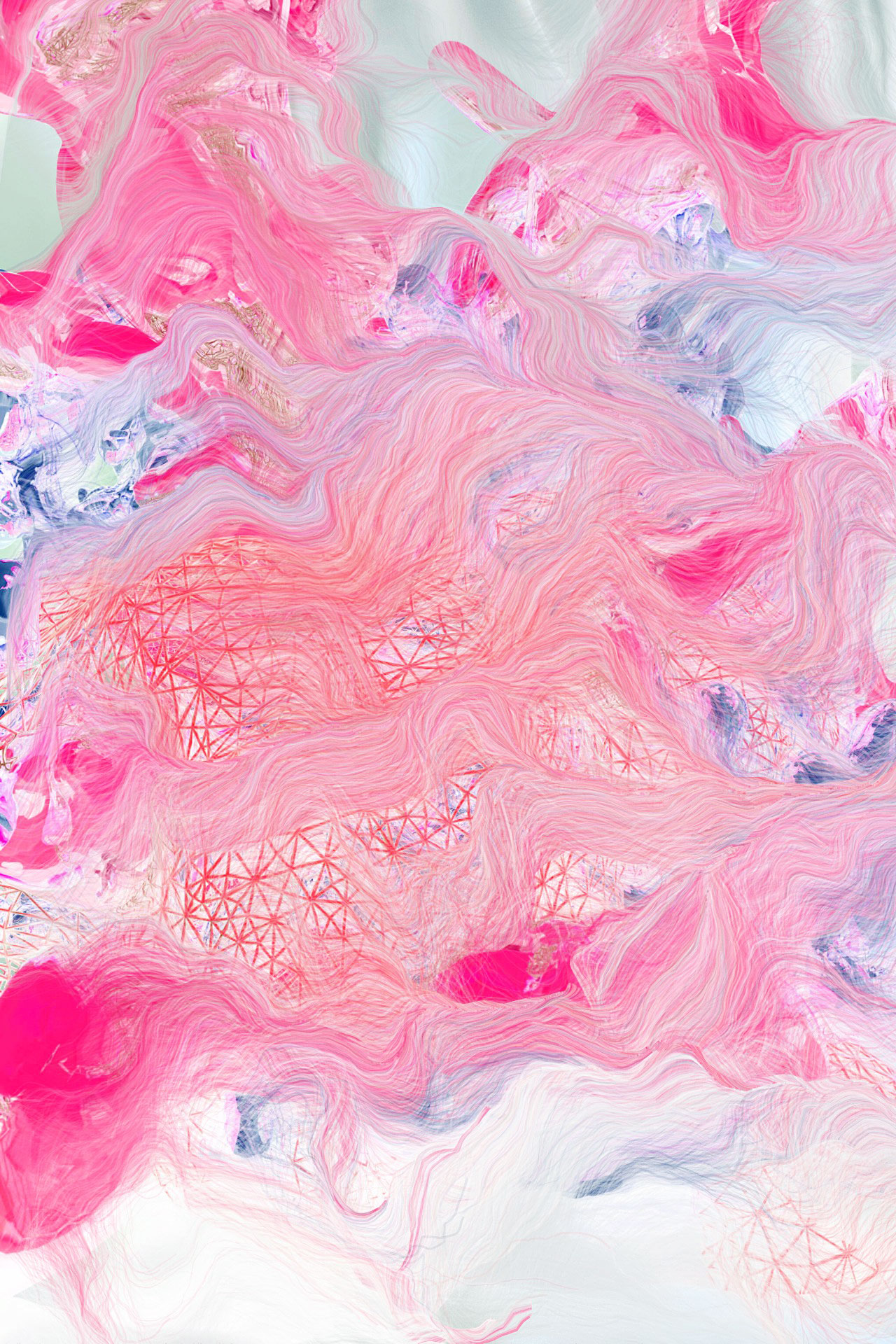 Spectral Density Estimation I; 50 × 25 × 12 cm; Cedar wood;
Spectral Density Estimation is a pair of sculptures commissioned by the SECCA and the Winston-Salem Symphony orchestra. Two sound recordings of the first organized tuning were taken at the last 2 orchestra performances of the 2012 / 2013 season. Each recording was analyzed and transformed into a spatial arrangement of the audio frequencies over time. The resulting geometry was then carved into a block of wood from a cedar tree, that had fallen outside the museum.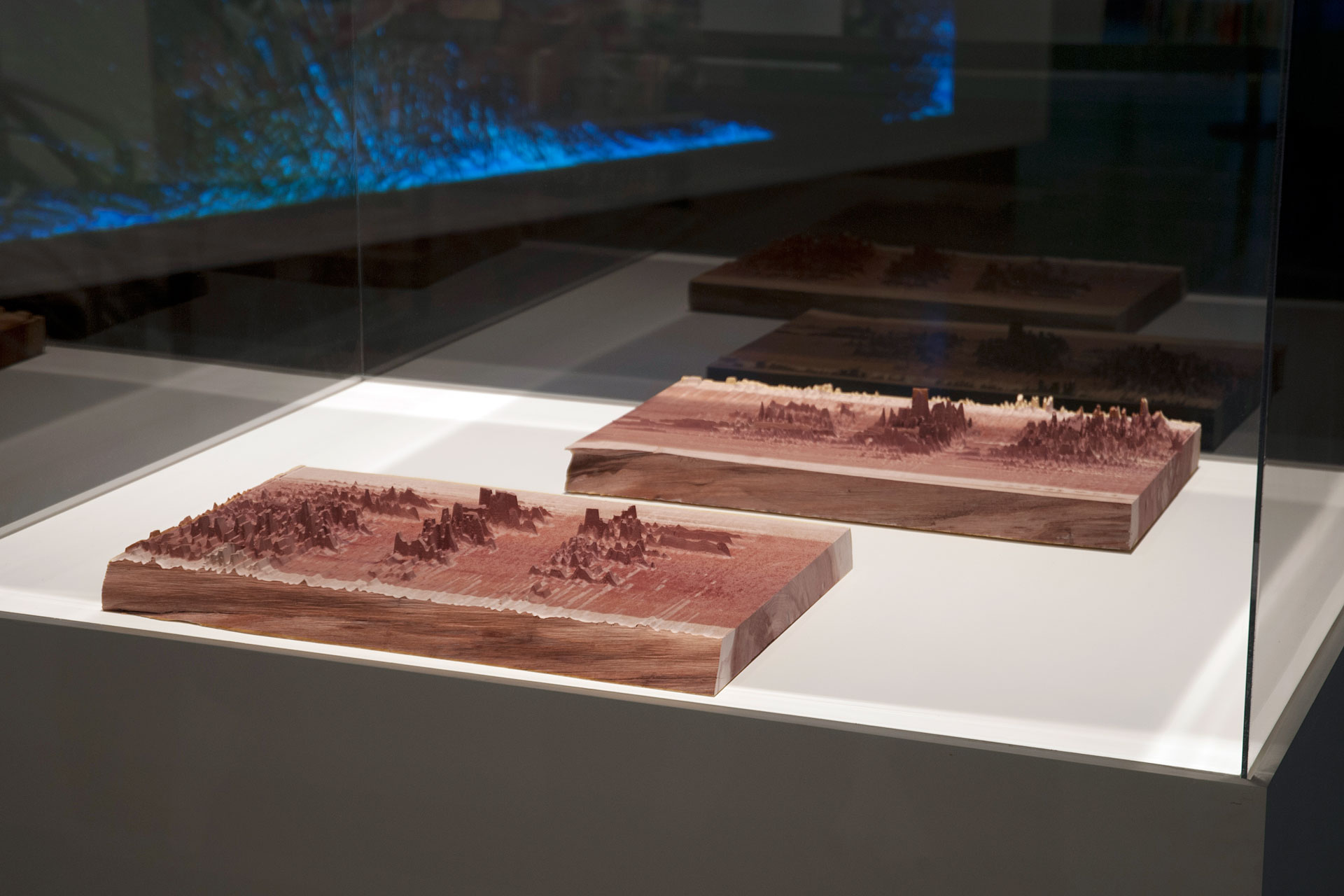 Installation View at SECCA; [Photography: Cliff Dossel]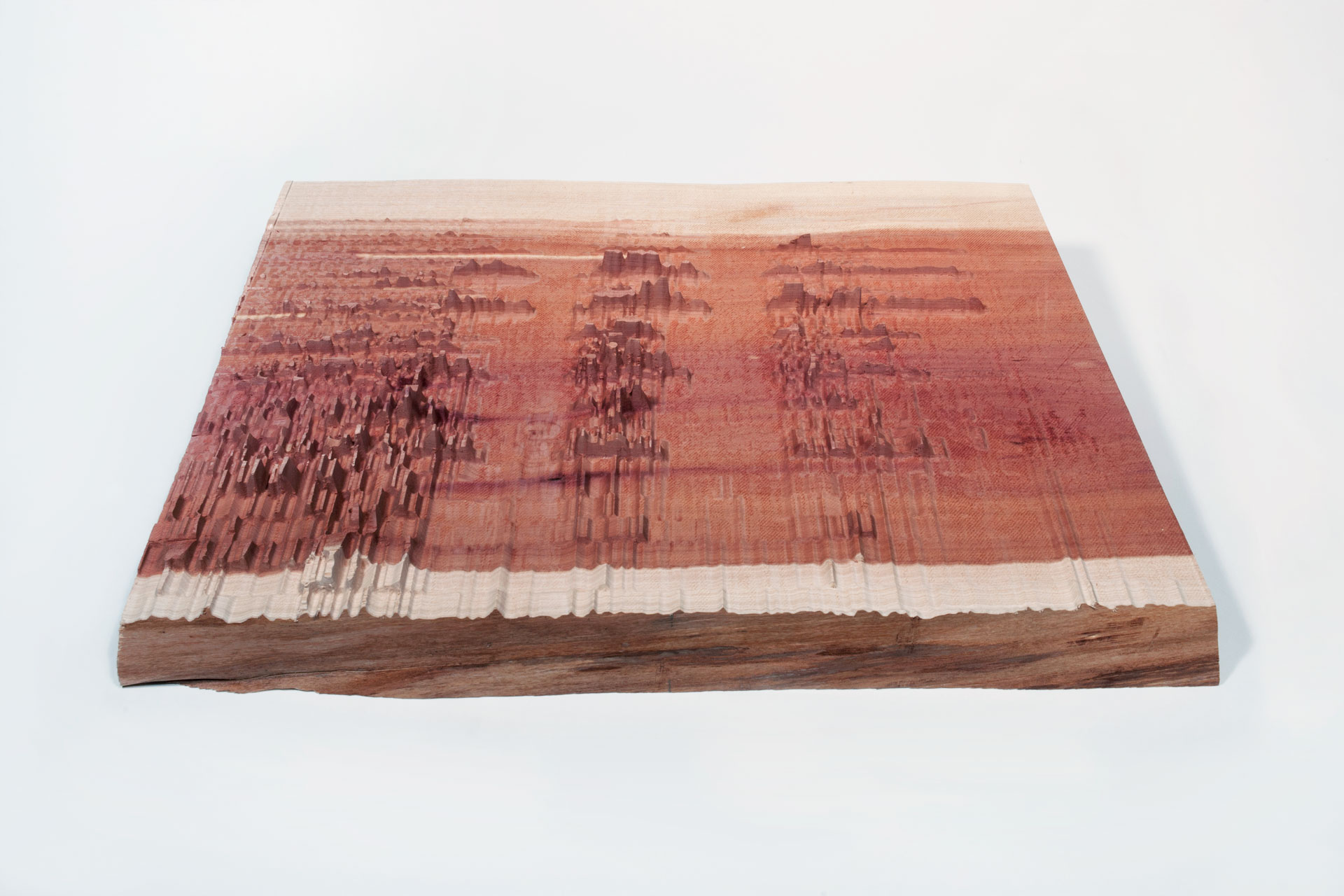 2 sculptures, 50 × 25 × 12 cm each; Cedar wood; [Photography: Cliff Dossel]


Detail; [Photography: A N F]
There are no efficient algorithms for many computer science problems. The simplest approach is to try all possible (or many) solutions until the desired outcome is reached. This is called Brute Force Method.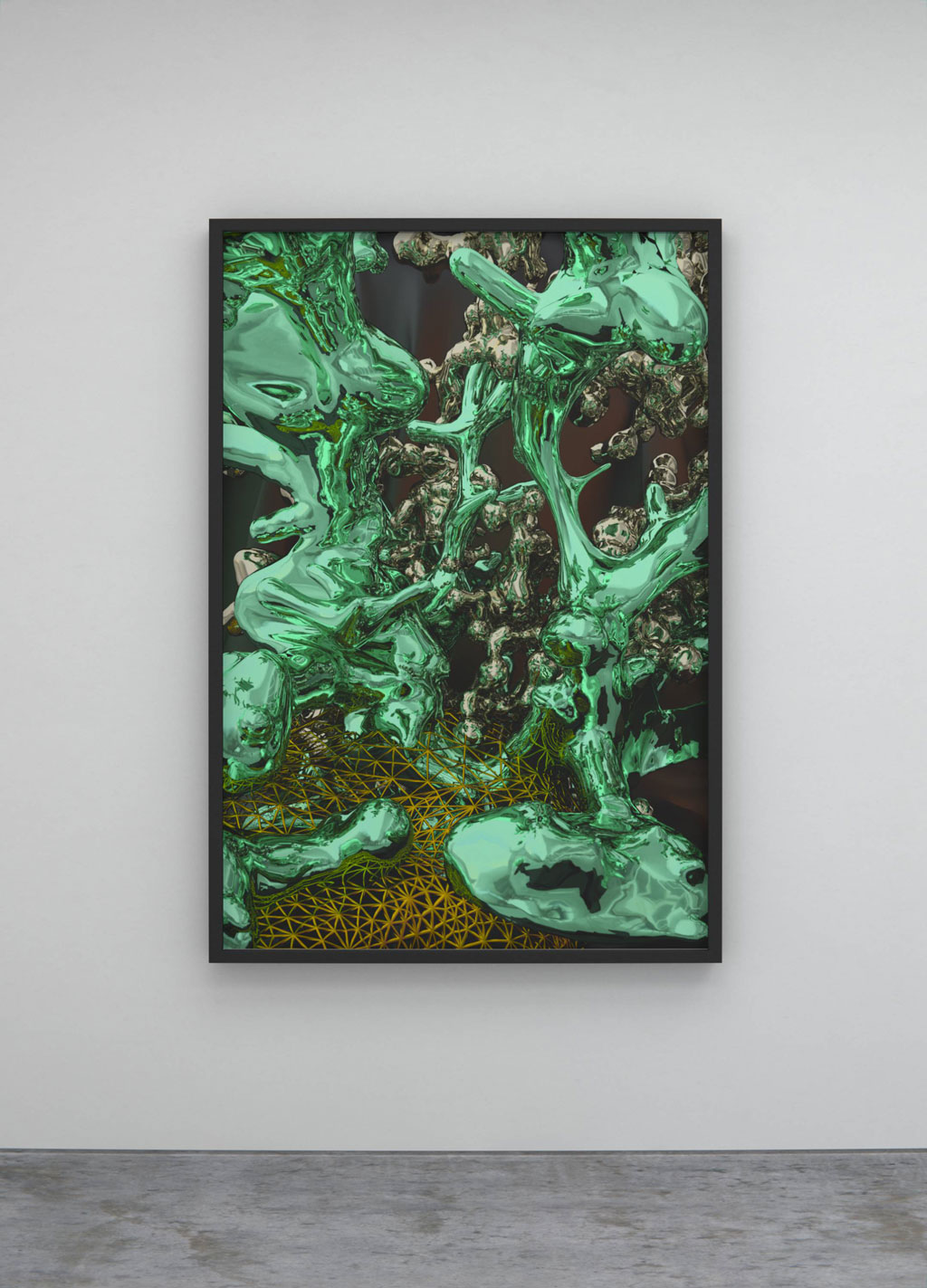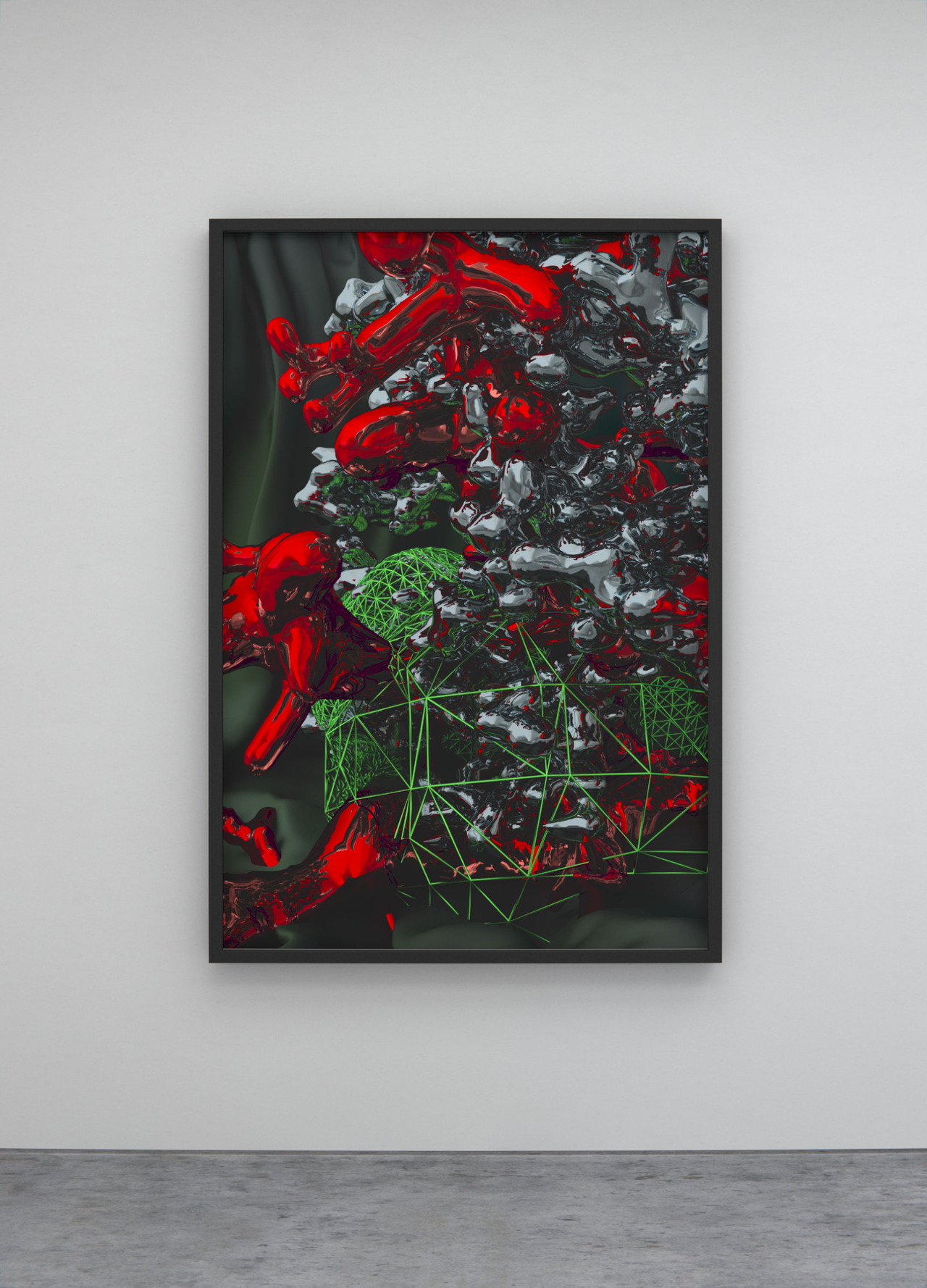 Consume Consume [Luxury Brand Commercial] – Random Loop; Video projection edited by custom software in realtime

Installation view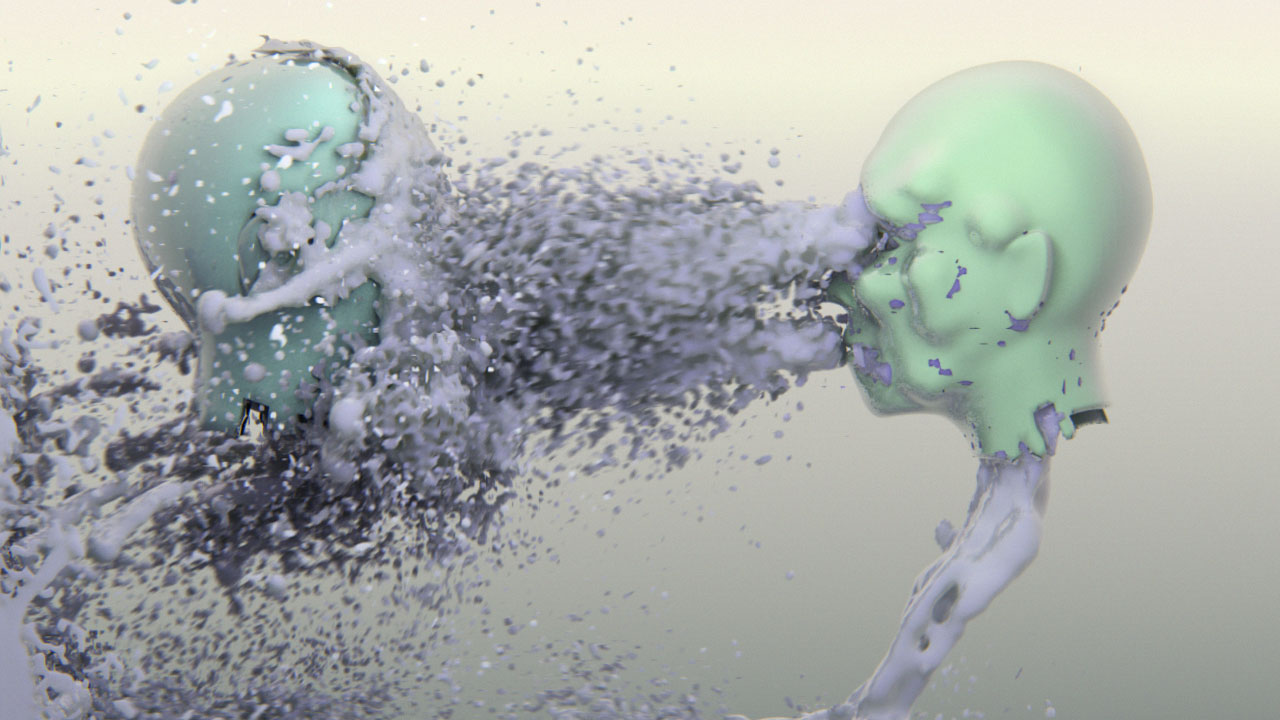 Skynet is a non linear animation about a global networked consciousness. It plays with the idea how a single entity could the perceive the world – from a satellite to a microscopic view.
Full sensory awareness encompassing the entire world is rolled into one artificial organism communicating with itself in realtime.
The Energy Flow project was curated by FIELD [field.io/project/energy-flow]
Sound and music by David Kamp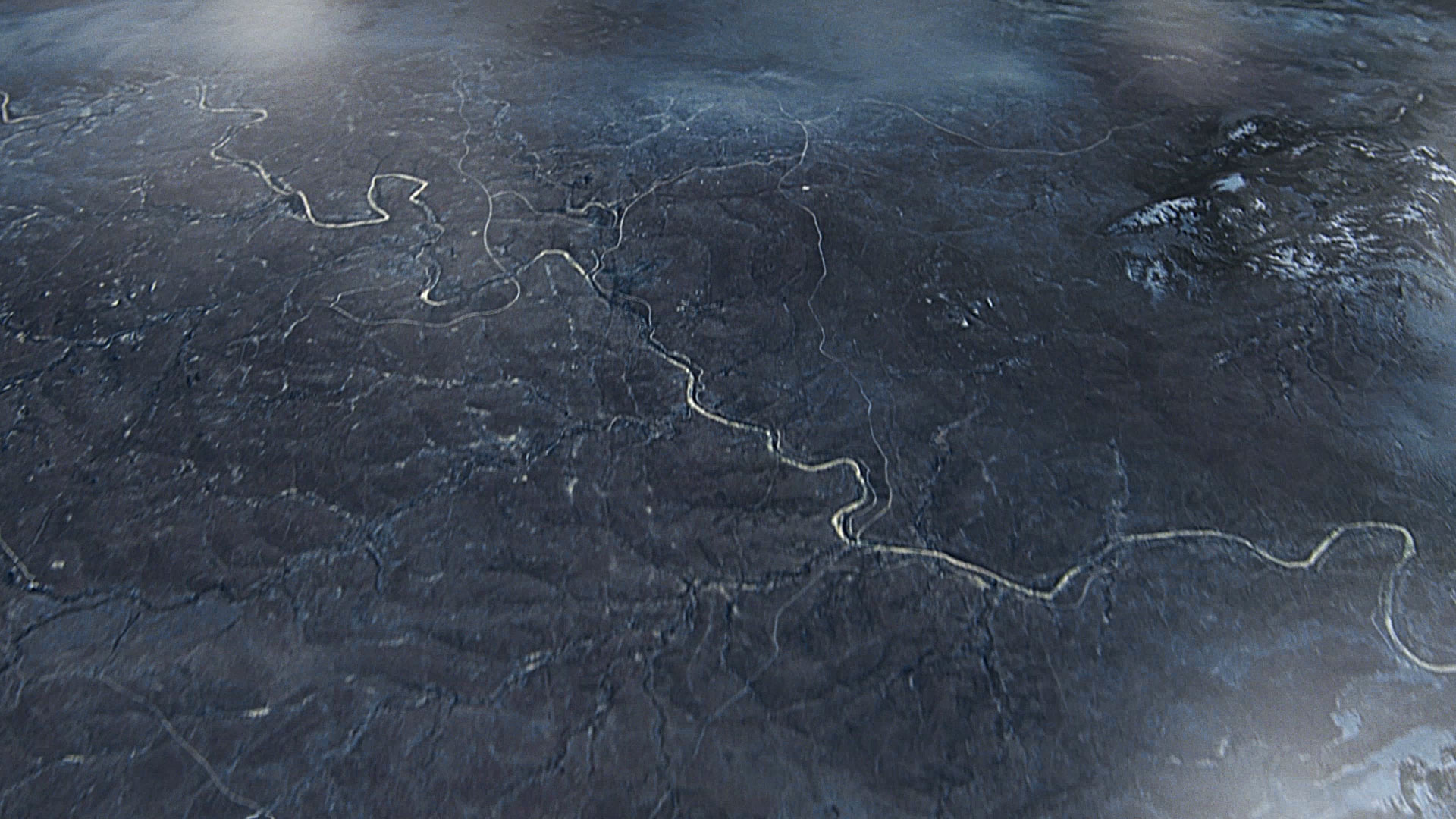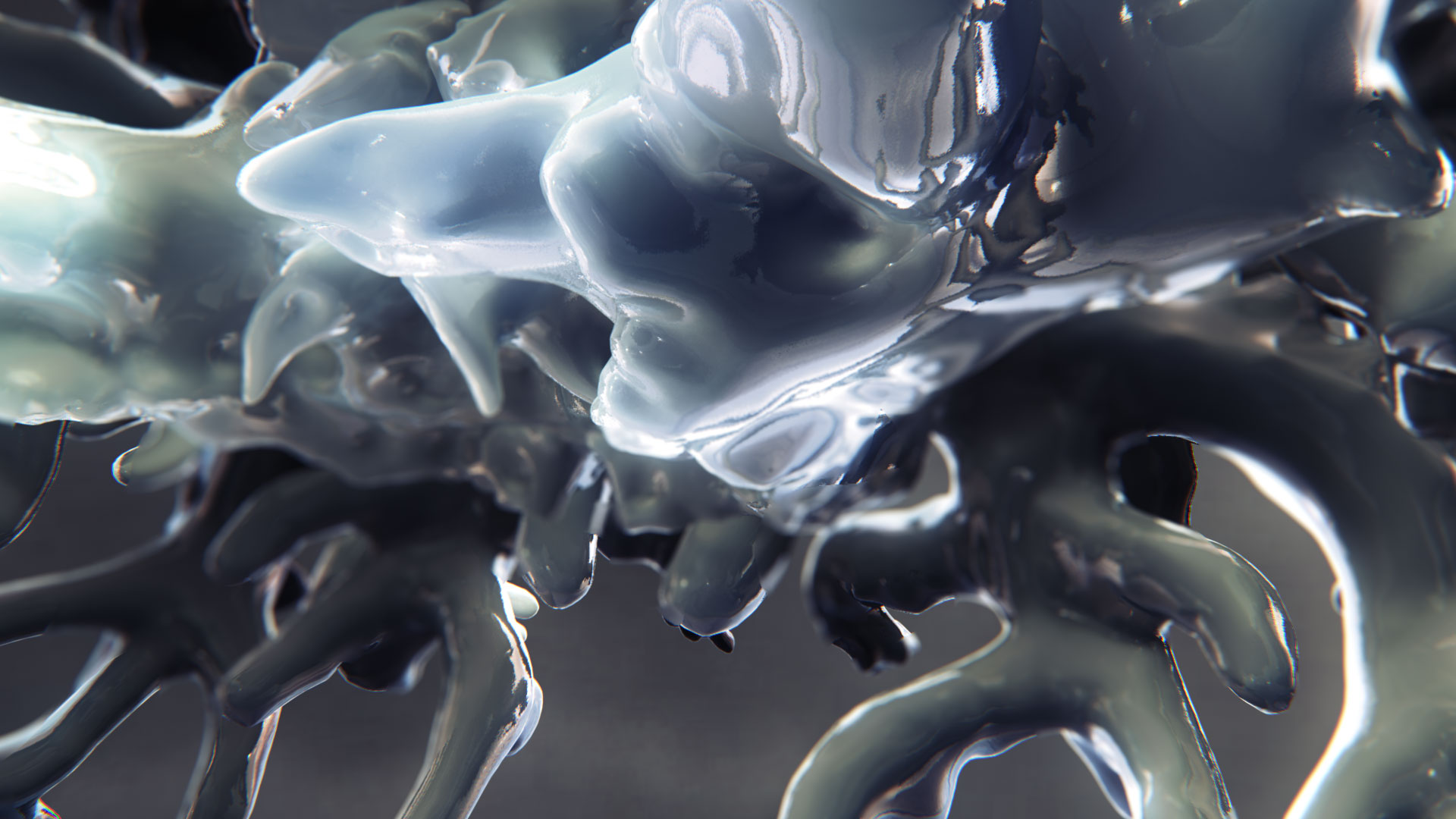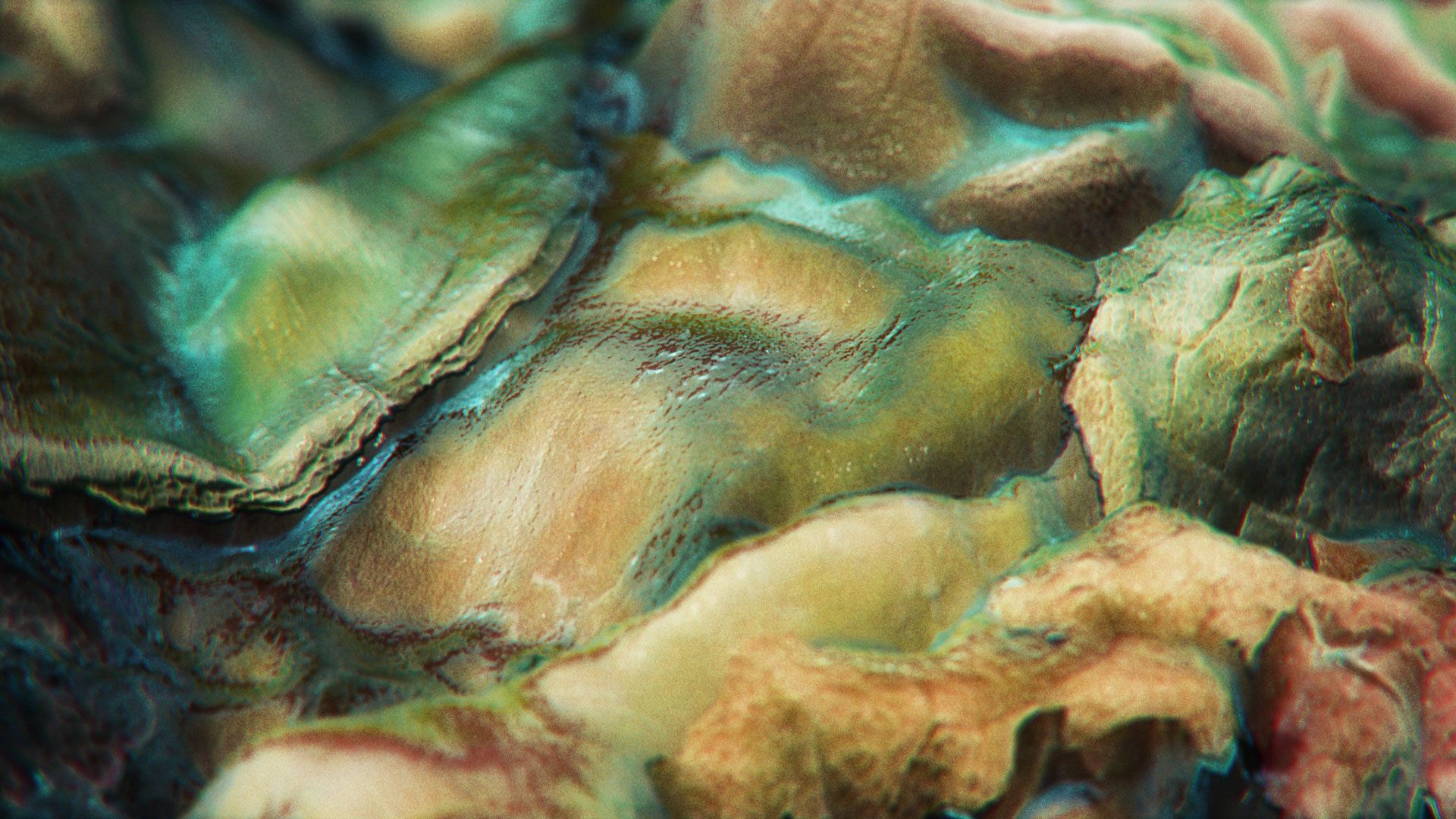 Early software sketches


Early software sketches


Early software sketches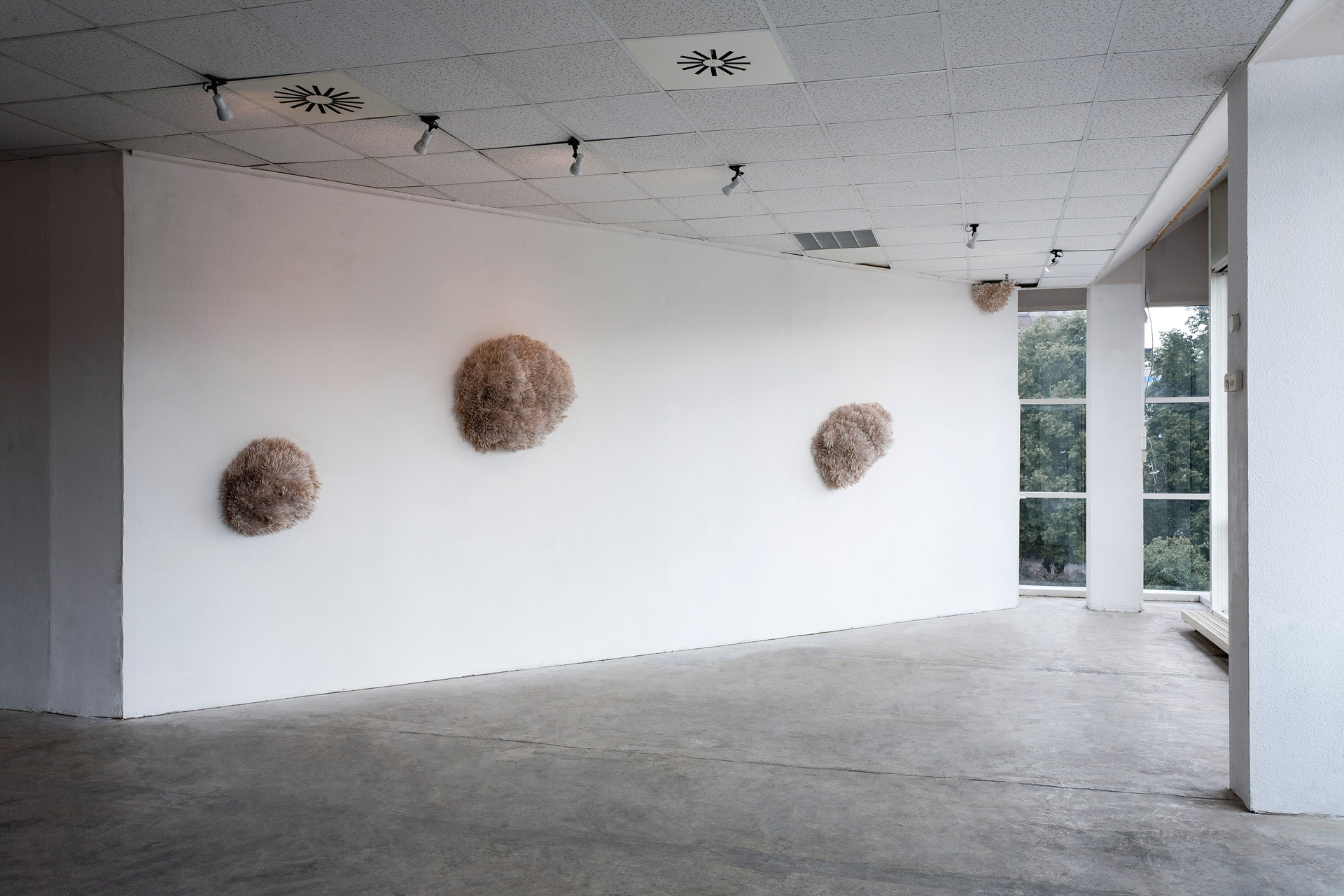 Installation view at LEAP Berlin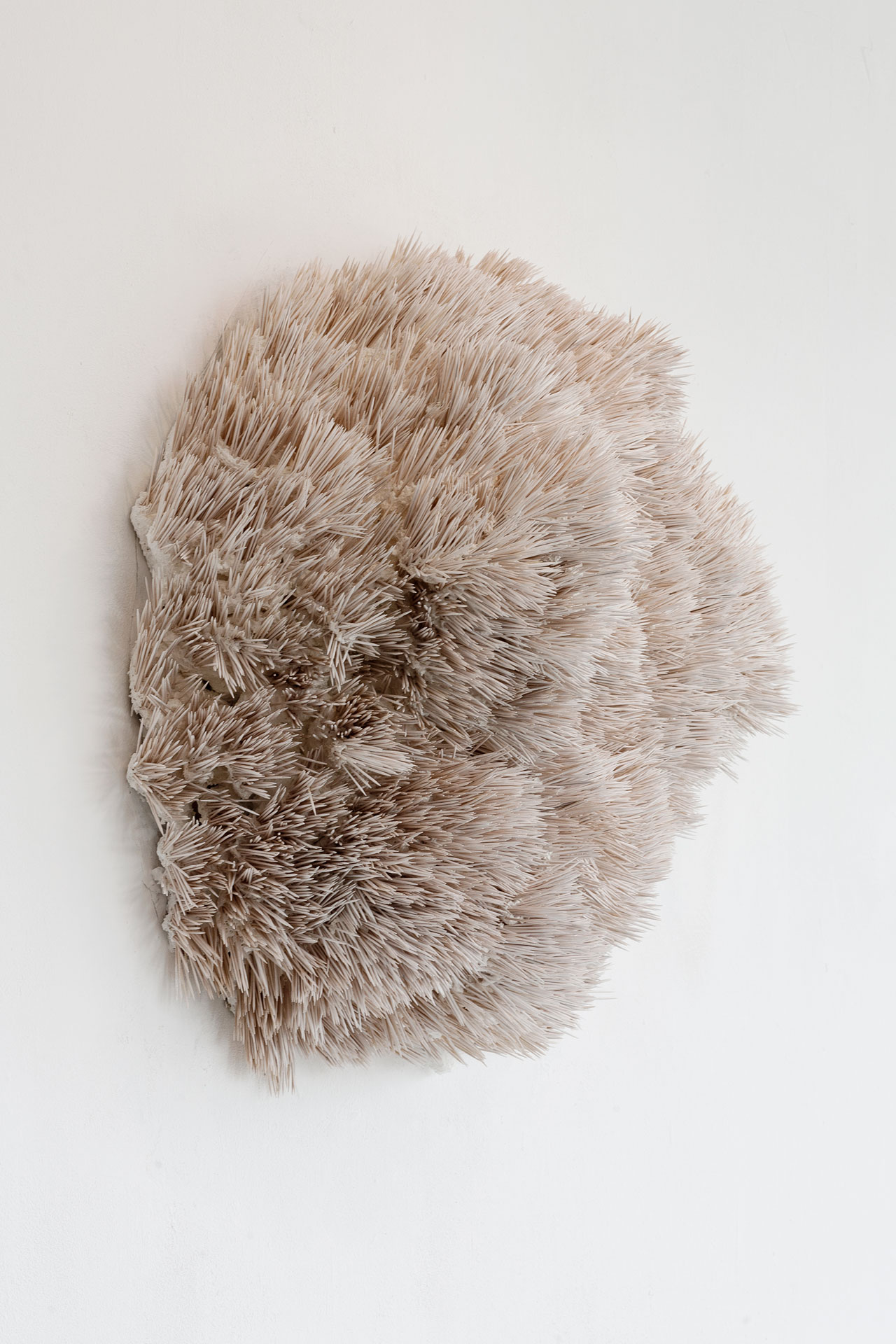 PU foam, toothpicks, car paint; Dimensions variable


Detail
Directed by Sander Houtkruijer. 3d elements by A N F.
Cinematography by Lauro Cress
Produced by Daniel Franke
Produced by chopchop.cc
1AD – Imri Kahn
Assistant camera – Carlos Andres Lopez
Grip – Max Preiss
Gaffer – Norwin Hatschbach
Electrician – Christopher Reiners
Set design – Ben Roth, Steffi Bühlmaier
Styling – Laura Renard
Make-up artist – Theo Schnürer
Make-up assistant – Kerrie Ann Murphy
Production Assistant – Claas Ebeling
3D artist – Andreas Nicolas Fischer
Compositing – Burkhard Kalytta
Color Grading – Johannes Hubrich
Featuring: Xenia and Thomas Azier
With: Robin Hunt, Daniel Franke, Kai Kreuzmueller, Kirsten Burger, Martin Deckert, Kiril Bikov
Dancers: Nicola Mascia, Helga Wretman, Shiran Eliaserov, Pauliina Aladin, Asaf Aharonson, Amit Elan
Thanks to: Bastian Christ, Storz & Escherich, Voin de Voin, Lucinda Dayhew
facebook.com/wearechopchop
The track 'Angelene' is written and produced by Thomas Azier
thomasazier.com

Generative Software Process; 2012; Dimensions variable;
The software uses a swarm of particles to gradually create an abstract composition based on the color and composition of a series of photographs. The drawing agents behave according to a set of rules, but have a degree of autonomy.
When the software is being run it produces an infinite sequence of unique images over time.