Tag Archives: new york media center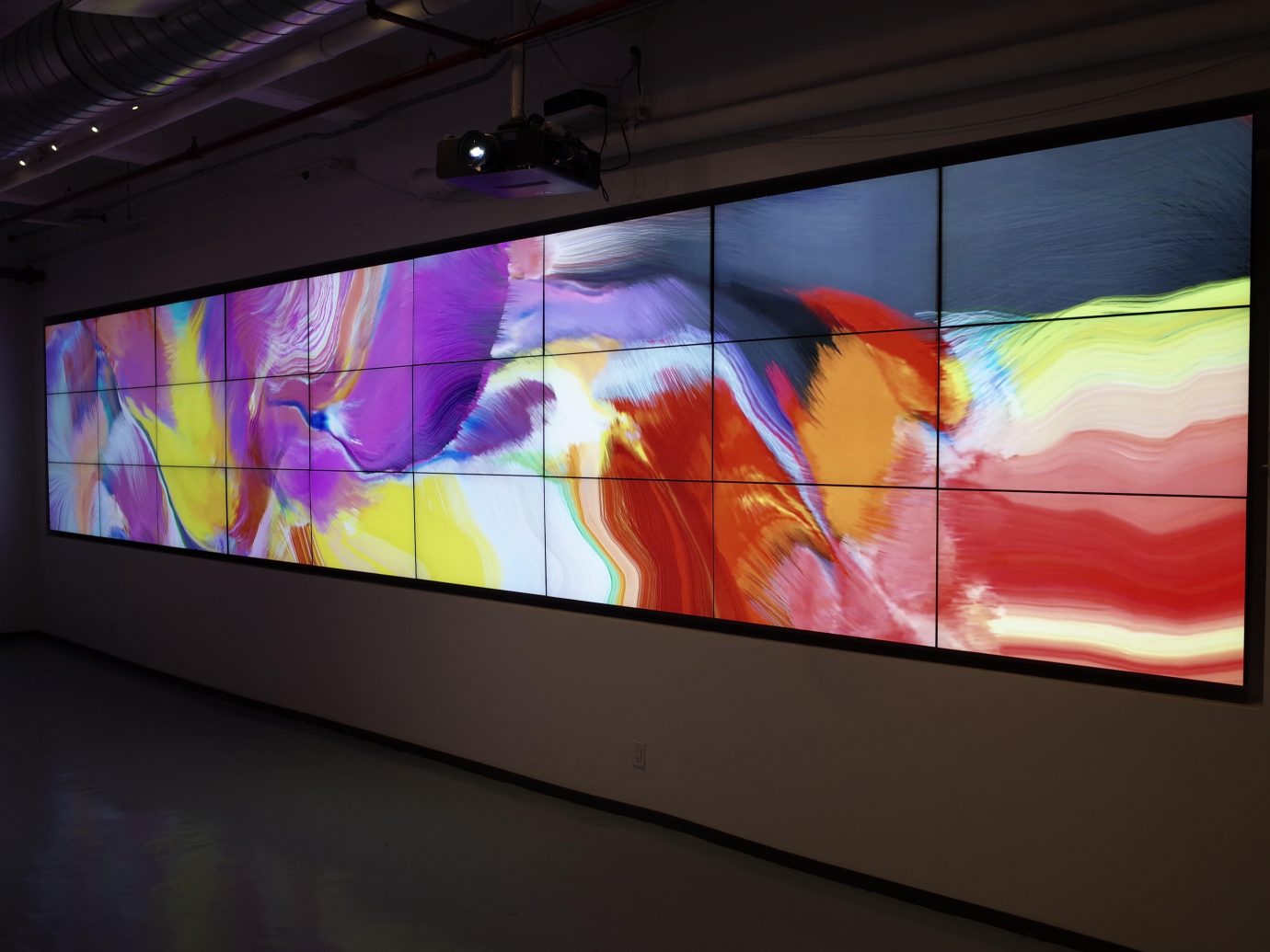 The Made in NY Media Center is proud to present Frame Null Abyss – A Decade of A N F, a new retrospective of work by Andreas Nicolas Fischer.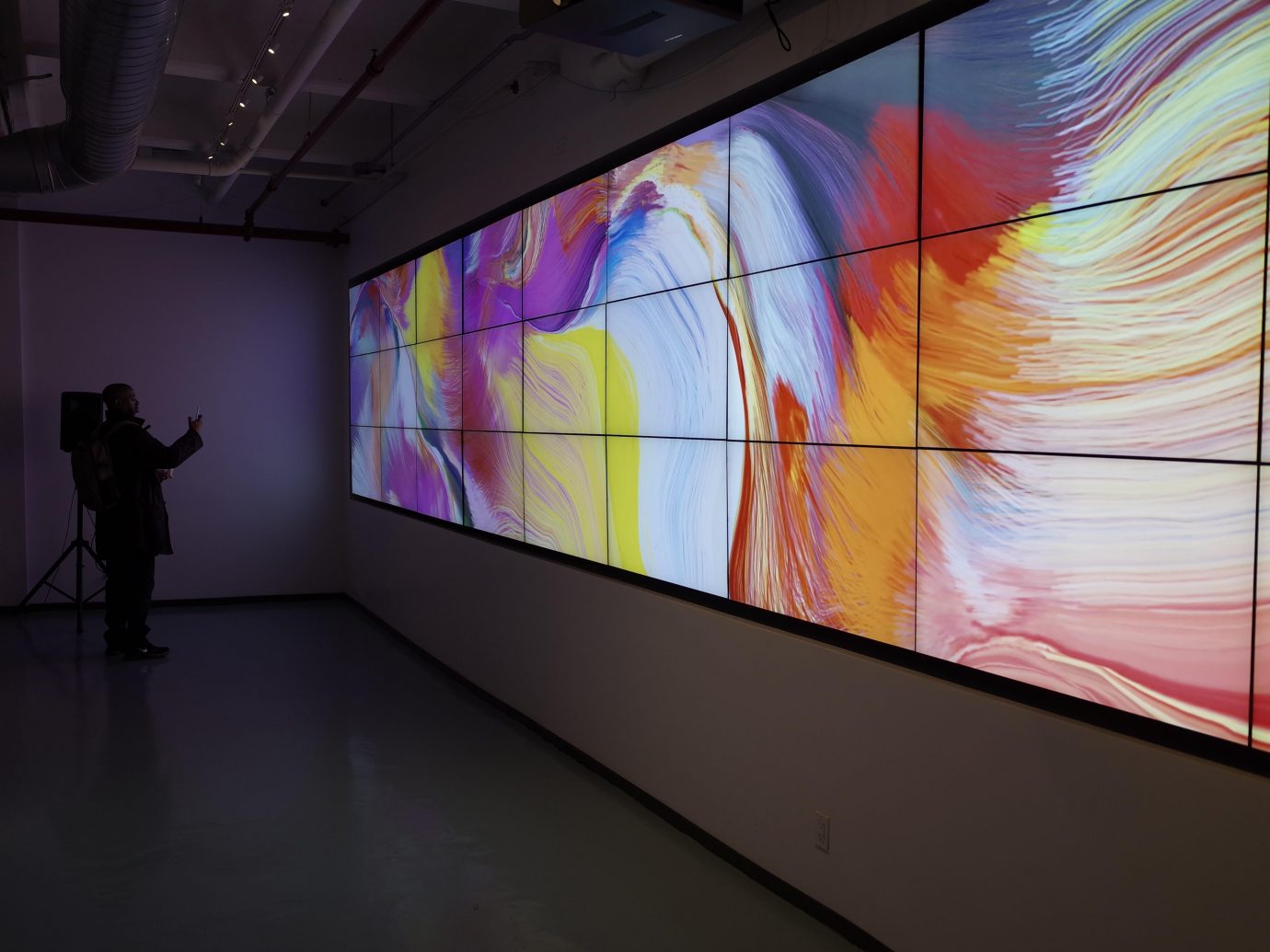 Over the last ten years, Fischer's work has evolved from a place of abstraction into more pointed, guided experiential work with an emphasis on narrative. Early works, such as the Drone series, are overflowing with color and seem to be primarily concerned with technique. Fluid dynamics simulations and particle systems combine to form abstract worlds that coalesce and disperse in response to both sound and the whims of the artist.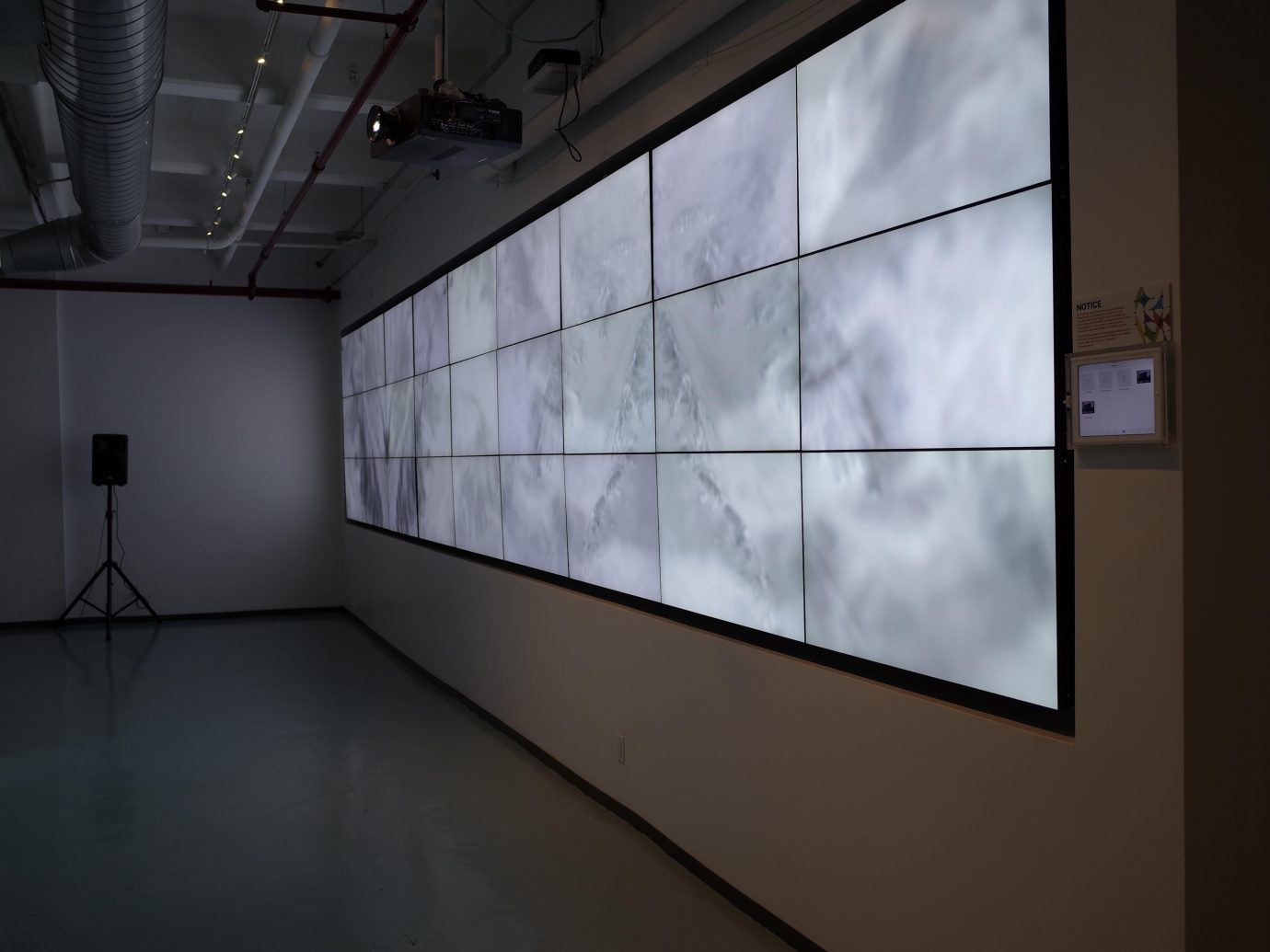 Later works, however, begin to incorporate fears about our relationship with technology, the workings of society, and our increasing unhappiness. While many creative technologists are contemplating and exploring similar themes, Fischer brings innovative visual and structural sensibilities to this familiar discourse. The result is at once visually arresting and philosophically thought-provoking, with horrifying implications.
His Computer Visions series begins ominously with a quote from Karl Marx rendered as white text on a gray background before shifting to a familiar particle system. But that familiarity is quickly discarded as the imagery transforms into lines of expressionless automatons and the text takes on a more subjective, narrative tone, contemplating the nature of what it means to be human and what it means to evolve, before eventually positing that our eventual obsolescence might not be a bad thing.
The second installment of Computer Visions continues to see the artist growing not only his technique but his structural and philosophical leanings, as well. An onyx carcass on a beach gives way to a walk through a desecrated landscape with imagery on disembodied screens as a voice plays psychiatrist and questions the moral and ethical ramifications of fame, wealth, pharmaceuticals, and even our very existence before closing by saying, "remember, I'll always love you."
Throughout this creative evolution, Fischer has maintained a sense of visual playfulness that contrasts nicely with the deep and often dark philosophical questioning that underpins his work. Bright colors and whimsical physics simulations serve to usher the unsuspecting viewer into Fischer's worlds, lulling them into a state of complacency before turning those worlds upside down and inside out with philosophical inquiries and existential dread. But these are not depressing works – they force viewers to confront the most difficult questions human beings have to contemplate and one is left with a sense of advancement, of being changed for the better after having faced our own mortality.
This retrospective collects existing works by Fischer in addition to a new, site-specific generative piece for the Media Center's 360-degree projection.
The show was curated by Thomas Rotenberg. Photography by Chris Woebken.