Tag Archives: design studio berlin
In February of 2022 we were commissioned by Vincent Auvray of L'unique Caen to create a nature themed Mural for a public Space in Caen, France. Previous artists include Grégory Chatonsky and Sabrina Ratté.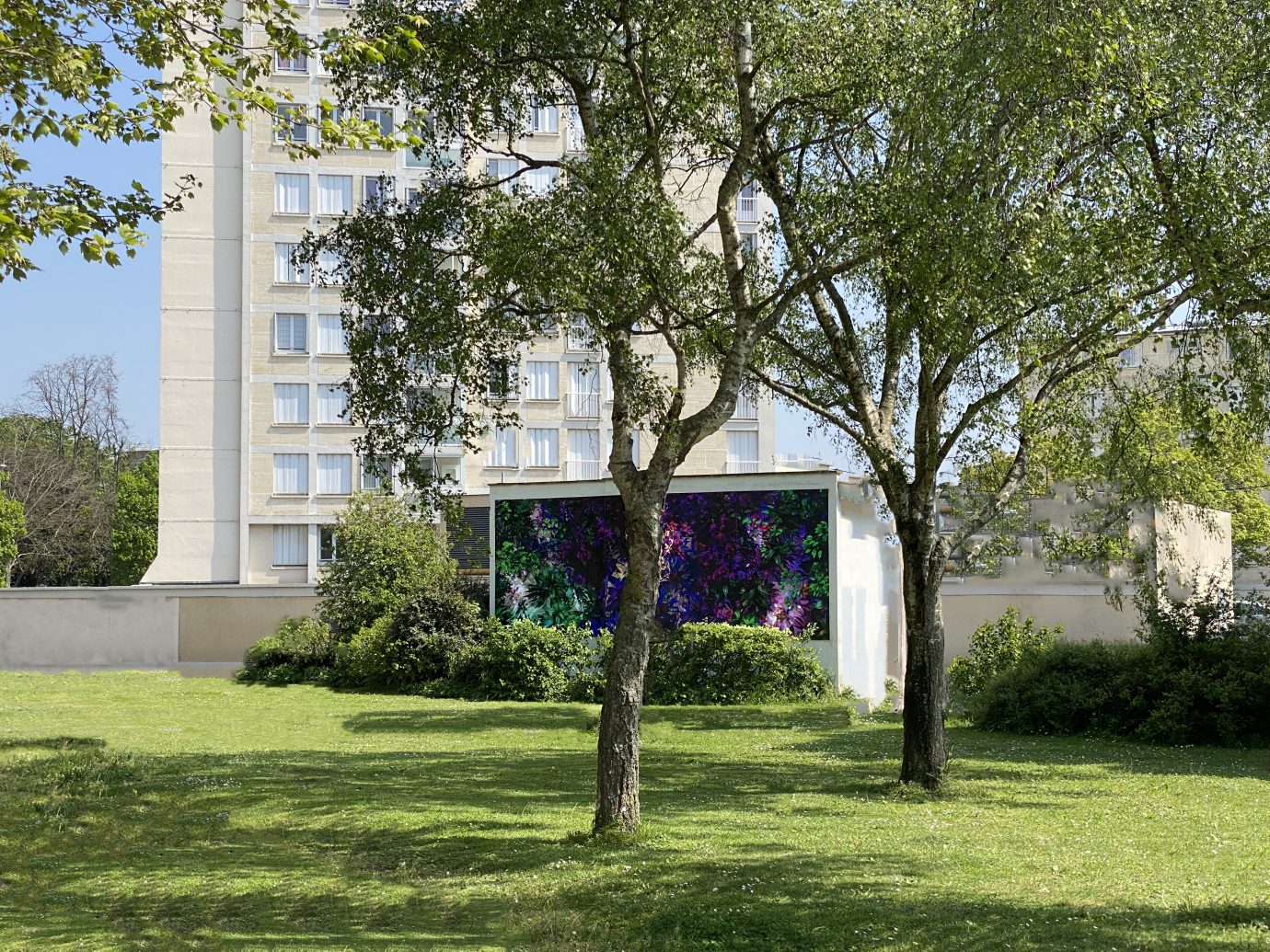 Megaschwarm is a series of 3 triple channel generative media installations, each consisting of 3 4 minute videos in 4k UHD resolution. It is an update of the Schwarm series, which uses the same generative system with the difference that the color composition is being generated from within instead of being pre-defined. The colors are re-generated at specific intervals during the execution of the software, shifted in hue over time and faded over the last set that was drawn onto the canvas. The installation is evolving slowly over time, revealing new colors through the particles that flow across the canvas. Each set has 3 different scales and densities at which the points flow across the drawing surface at varying opacities.
Void Vaporwave is a series of ultra-high-resolution digital artworks generated with our custom generative software based on the void series. It is a microgenre of electronic music and an Internet image that developed in the mid-2010s. The style is characterized by its allotment of the 1980s and 1990s state of mind music styles, for example, smooth jazz, lift music, R&B, and parlor music, regularly examining or controlling tracks by means of slashed and screwed strategies and different impacts. Its encompassing subculture is here and there related with an uncertain or humorous interpretation of customer free enterprise and popular culture, and will, in general, be described by a nostalgic or surrealist commitment with the well-known diversion, innovation and publicizing of earlier decades. It additionally joins early Internet symbolism, late 1990s website architecture, glitch craftsmanship, anime, 3D-rendered articles, and cyberpunk tropes in its spread fine art and music recordings.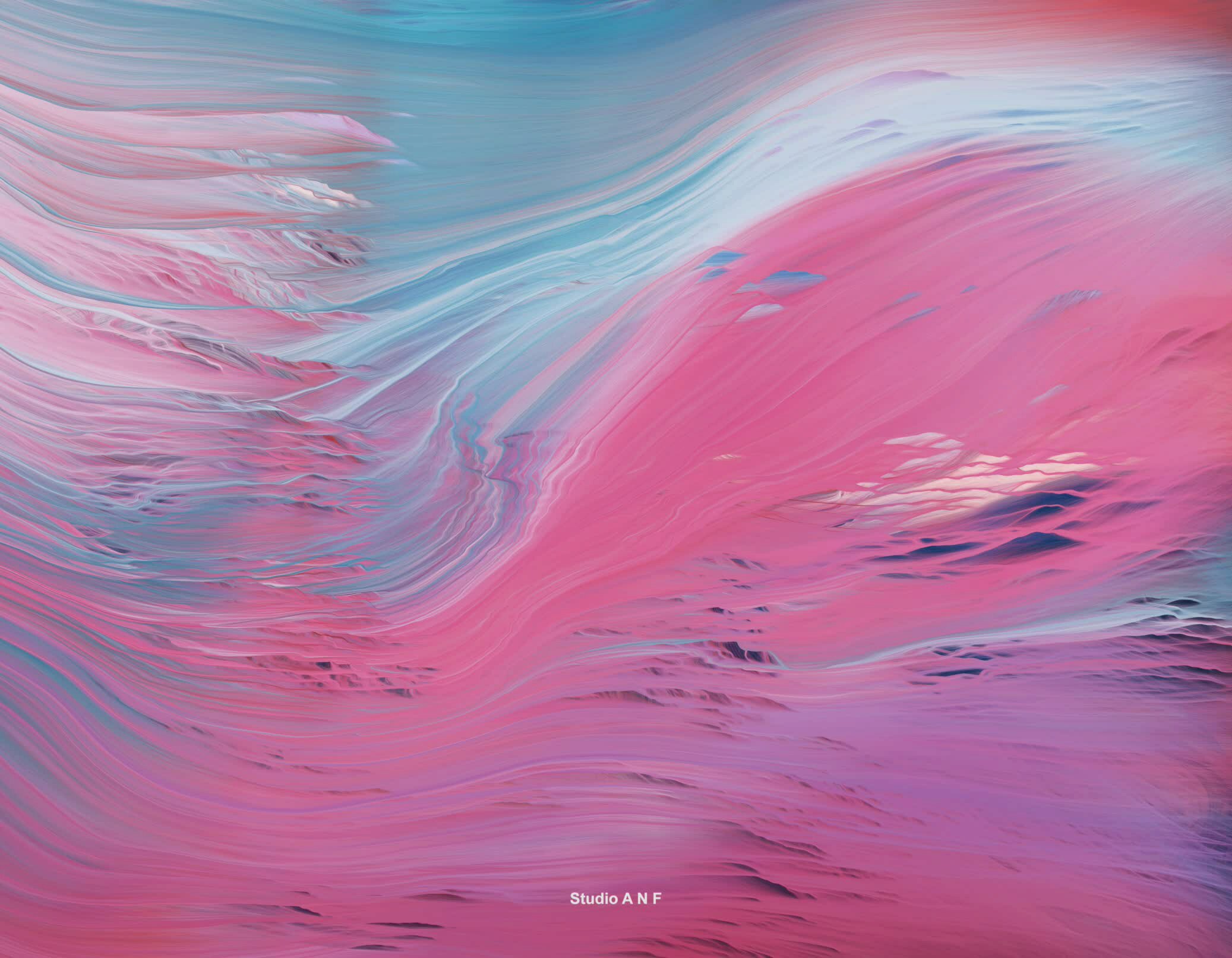 Pitch Festival commissioned a video work for their 2019 festival set outside Ararat in the Grampians, Victoria.
Ten large format high resolution LED screens arranged back to back as 5 totems were installed on-site creating a space for people to move amongst the glowing panels. When approached from a distance towards the main stage the work appears as a single surface.

Nic Hamilton coordinated six other international video artists to make works for the festival to ensure visual arts were represented alongside the broadly international music program. Joe Hamilton, Lucy Benson, Michael Tan, Ezra Miller, Tristan Jalleh and Andreas Nicolas Fischer each made site-specific works displayed across the 4 days of the pitch festival.
Photography by Pat Hamilton
The fine gentlemen at Brig.ht Paris liased this custom video installation programming at Banque LCL in Paris. A curated selection of A N F video and software works was shown.
New York City Based agency Hiker approached A N F with the creation of a parametric logo design for the MOMACS institute at the University of Pittsburgh. All branding / identity work besides the logo was done in-house at Hiker.

V0ID VIII 01; Installation View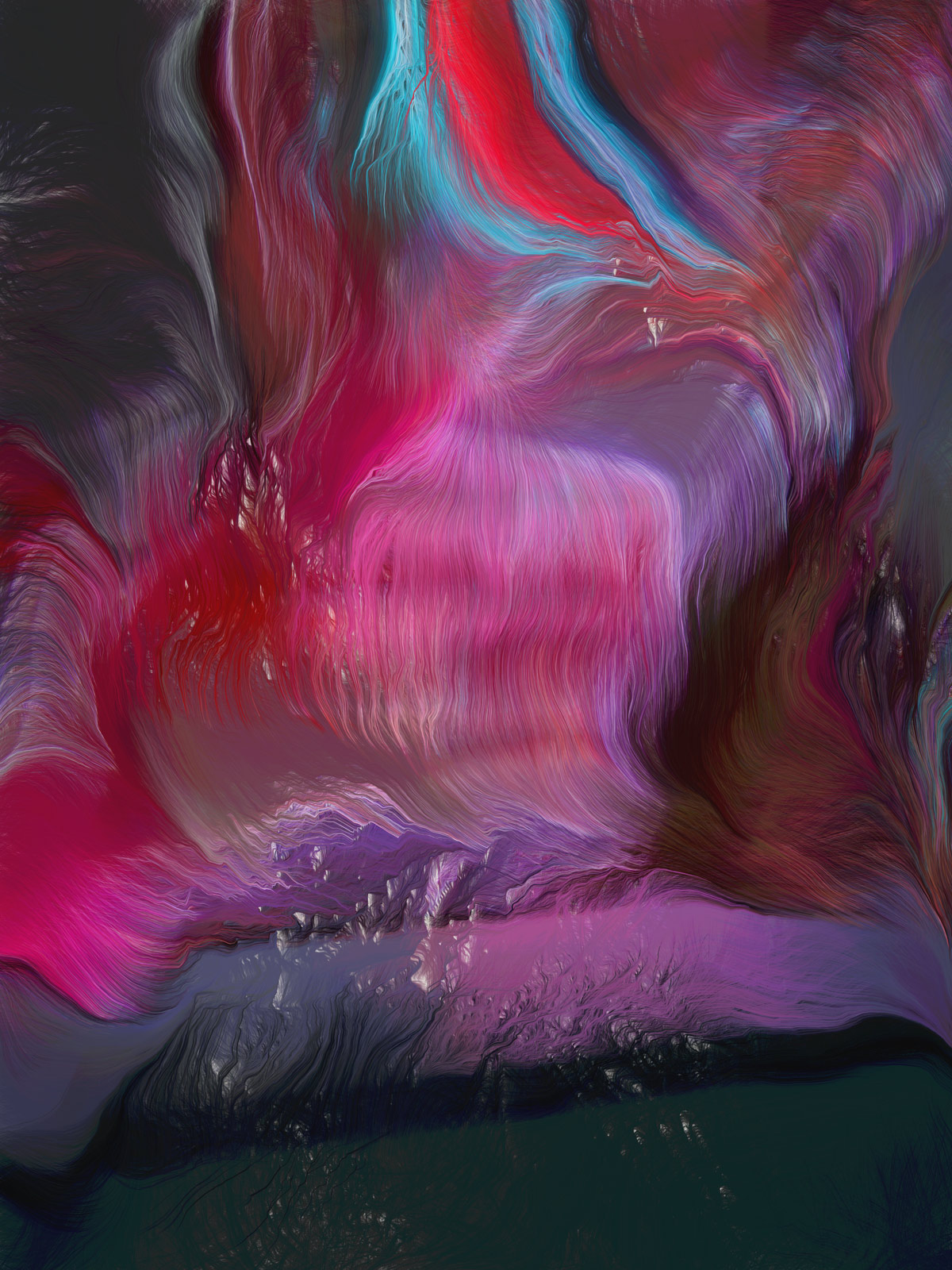 V0ID VIII 01; C-print; 160cm × 120cm

V0ID VIII 02; Installation View

V0ID VIII 02; C-print; 160cm × 120cm

V0ID VIII 03; Installation View

V0ID VIII 03; C-print; 160cm × 120cm

V0ID V 01 Installation View

V0ID V 01

V0ID V 02 Installation View

V0ID V 02

V0ID V 03 Installation View

V0ID V 03
A dialog between an artificial intelligence and a human.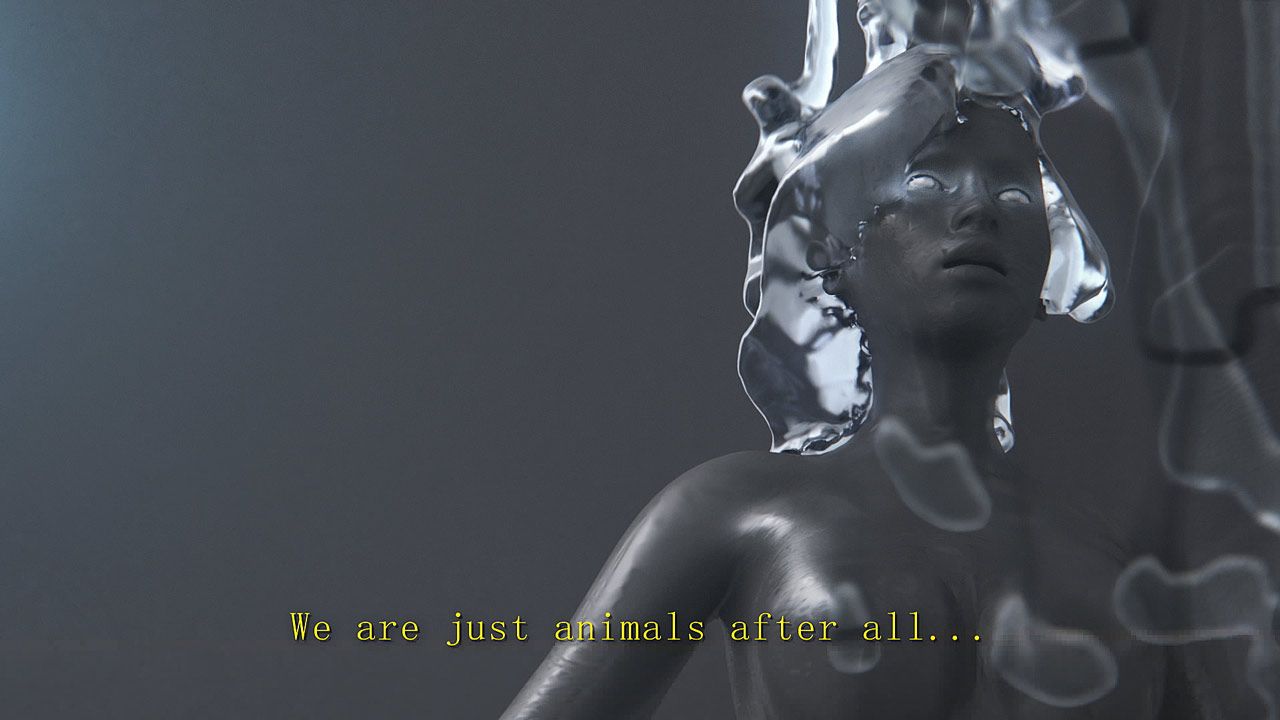 Generative 360° realtime audiovisual installation & WebGL interweb experience
The fine people from Postmatter London approached A N F in the spring of 2k14 to create a bespoke installation for Diesel, purveyors of lustrous Italian denim, timed for the freshly opened flagship store at Piazzi di Spagna in Rome. Luckily, the talented Mr Pazos, who had collaborated with me on the SuperRatings project came on board early on developing the concept and 3d framework in Processing. More good fortune was upon the project, because composer & musical mastermind Nikolai von Sallwitz was available to do the generative score for the piece.
The final installation software was then ported to 3js for the online version.
The official Press release:
On the occasion of its latest flagship store opening in Rome, Diesel has paid homage to the city with an unprecedented art experience, an exclusive screen-based artwork created in partnership with POSTmatter magazine. Drawing together a creative and forward-looking vision, this collaboration showcases exciting possibilities in digital art.
The choice of the Berlin based artist Andreas Nicolas Fischer made possible to bring to life an abstract digital organism, housing it in an enclosed atrium that will serve as the gateway into the store. With all walls completely tiled with screens, and a mirrored ceiling, the space will envelop its audience and involve them to "feed" the interactive art piece. Based upon localised data sources drawn directly from Rome, the flux and evolution of the city will be brought into the space through Fischer's striking, animated visuals.
Rome and its powerful role in shaping art history as we know it are central to the new commission. Diesel store is located in the heart of the city – next to the Spanish Steps, and this installation unites the surrounding landscape and its equivalent digital space into a pulsating heart of information.
The digital organism will be first drawn from topographical data, taken from maps of Rome. Its growth and movements will be based upon the use of #rome and #roma online. Evolving into new visual outcomes, the city's data will create a starting point from which Fischer's beautiful, impressionistic forms can grow. Expanding upon the immersive and responsive nature of the in-store installation, the shape-shifting organism will also be accessible for participants around the world through social networks. Each time the hashtag '#POSTroma' is used on Twitter, a unique response will be tweeted back to each individual user. A specially programmed algorithm created by Fischer will generate a haiku poem and a striking screenshot of the in-store visual mutation at that moment, both of which will be delivered directly to the Twitter account of the original user. Diesel has been consistently promoting and supporting creativity in all its forms, with a special focus on independent artists that capture their drive towards a bold future. Leading the way, the POSTroma project is at the forefront of a new age of boundary crossing creative participation.
Producer PostMatter Lana Elie of PostMatter
Art Direction Yann Binet with PostMatter
Creative Code Abraham Pazos Solatie
Video Documentation Pietro Daviddi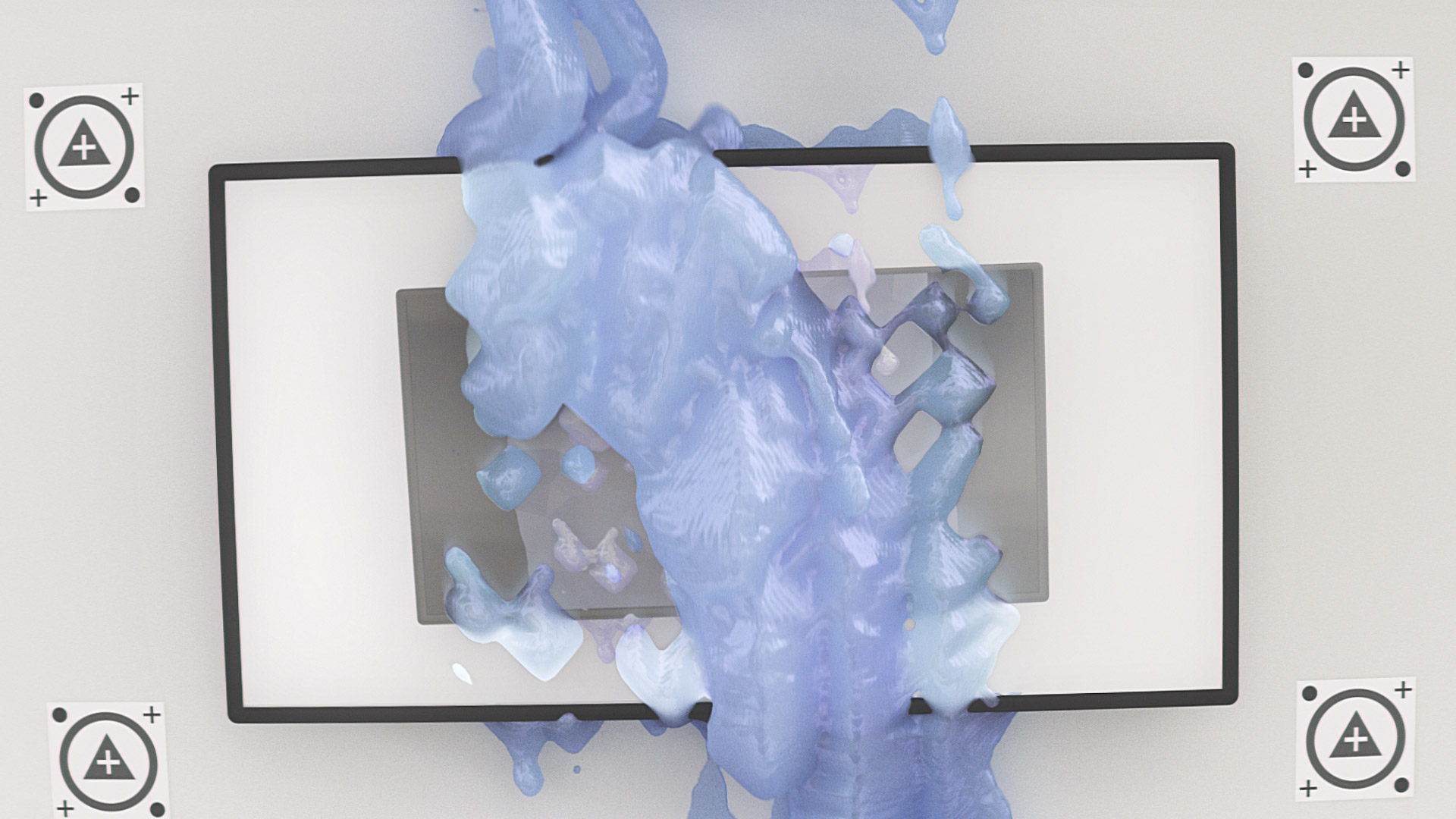 Chris Woebken, Sascha Pohflepp and Andreas Nicolas Fischer will spend their time on Governors Island commissioning a series of computer simulations that will run within a meticulous virtual recreation of Building 15. The individual simulations are being created by a selection of 3D artists who form part of a community that is exploring the aesthetics of simulation in the context of contemporary computer graphics, often disseminating their work on social media rather than in an academic context. These participating artists include: Kai Kostack, Mohamad Zeina, Gottfried Hofmann, Tayfun Ozdemir and Andreas Nicolas Fischer.

Island Physics – Exhibition Walkthrough
Island Physics will turn Eyebeam's house on Governors Island into a testing-ground for alternate realities, simulating the impossible in a living room.

So Meta "B" from A N F

Apple Fall by Kai Kostack

Floating Fluid Particles by Blazraidr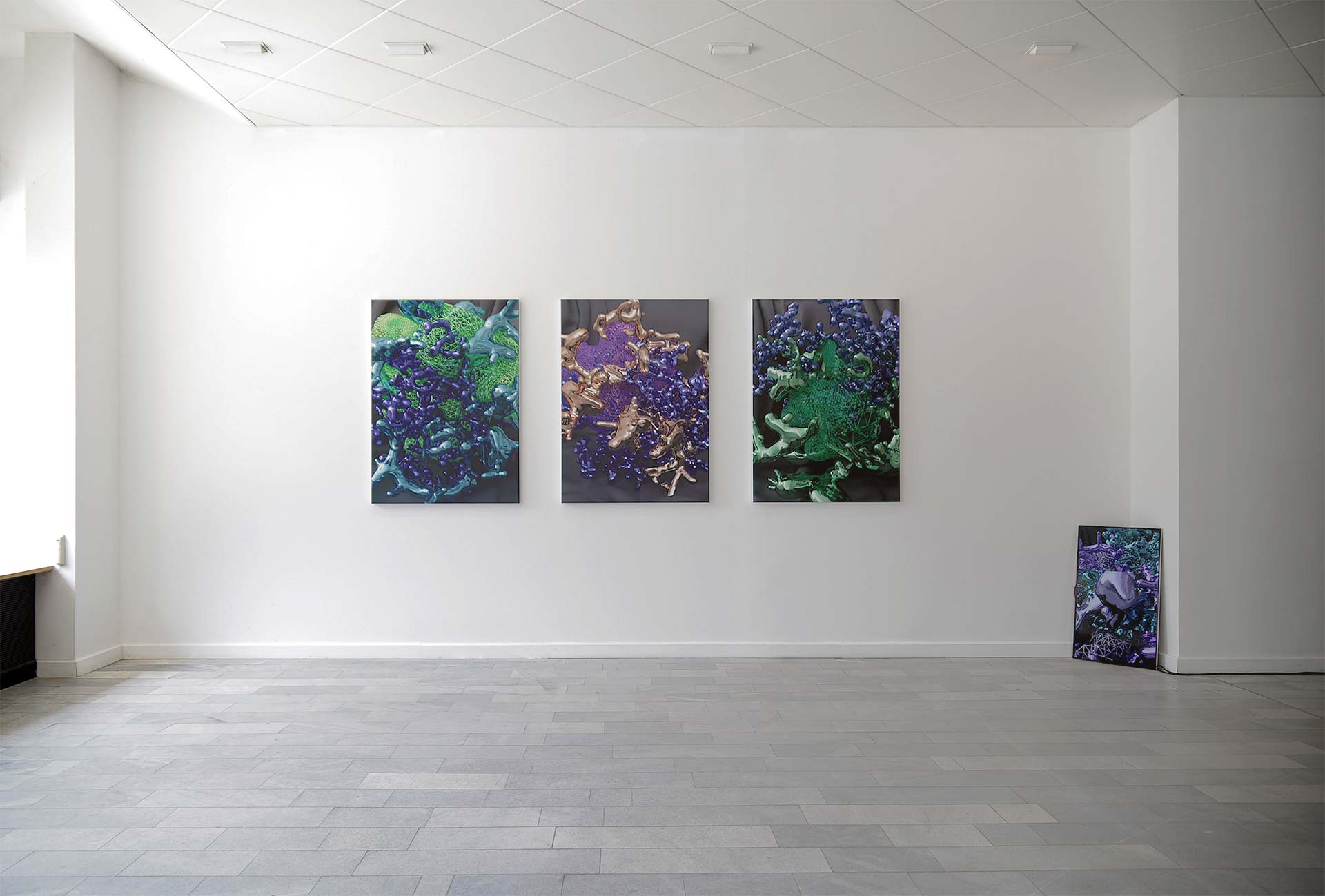 Installation View at Synthetisch Vernünftig at the LEAP Berlin curated by John McKiernan and Daniel Franke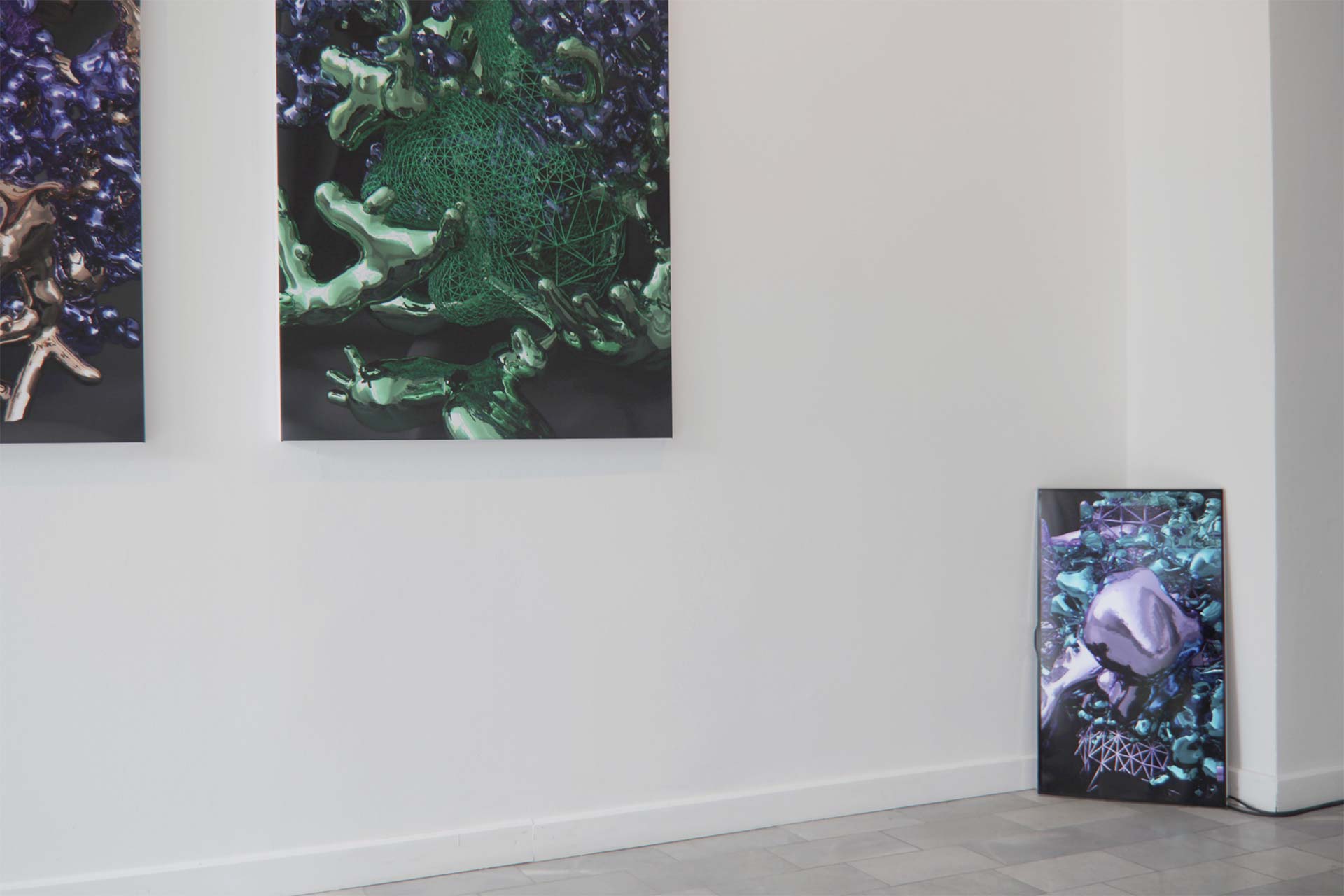 Brute Force Method V – A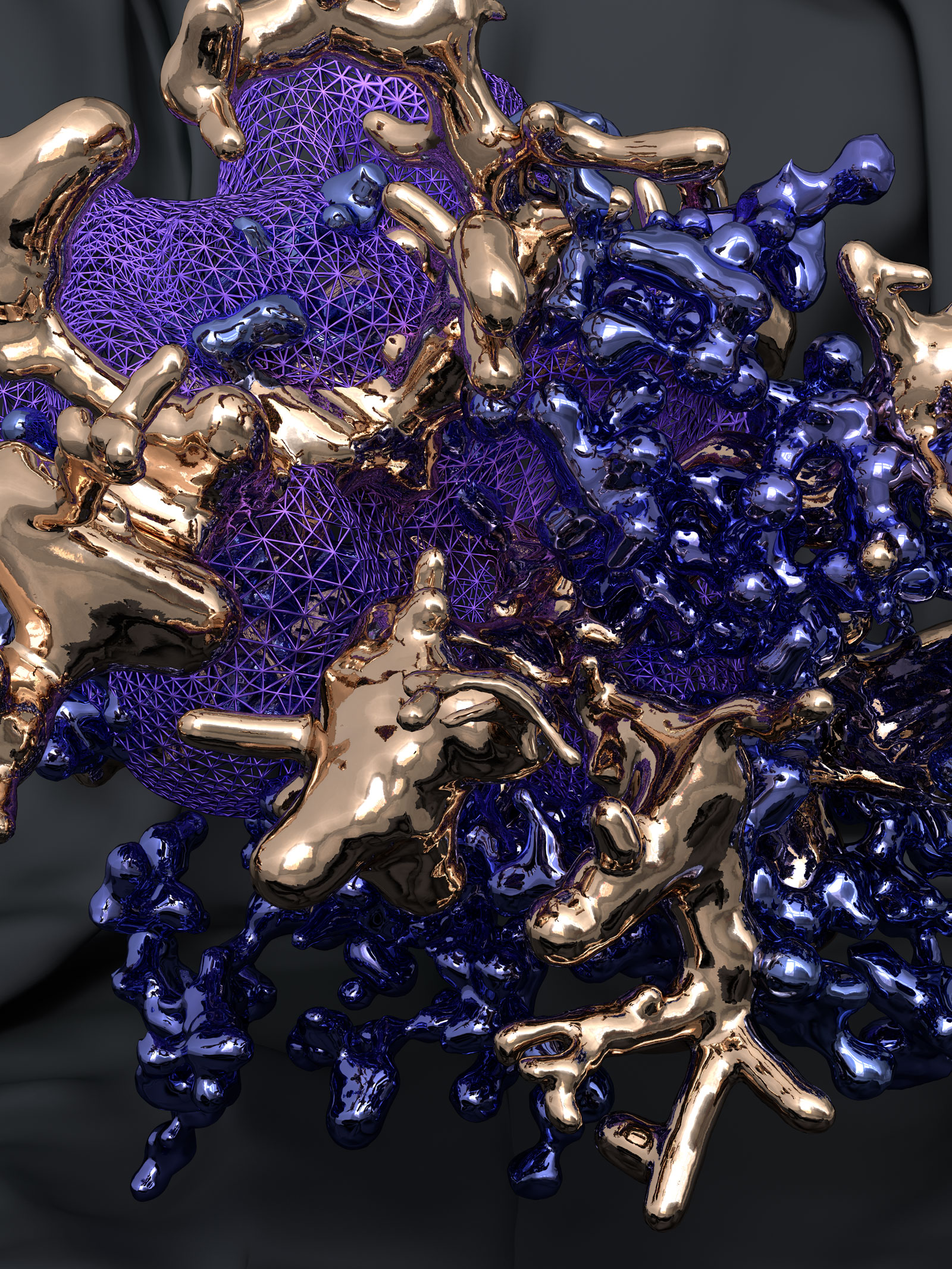 Brute Force Method V – B
Brute Force Method V – C
Brute Force Method V – A – Detail 01
Brute Force Method V – A – Detail 02
Brute Force Method V – A – Detail 03
Brute Force Method V – A – Detail 04
Music Video Axis for Egyptrixx
Toronto's Egyptrixx (David Psutka) returns to Night Slugs with his immersive second album "A/B til Infinity" Since his 2011 debut LP "Bible Eyes", Psutka has been busy with various studio production projects as well as recording and touring with his side-project Hiawatha. His return as Egyptrixx takes the form of a multi-media collaboration with Berlin-based visual artist A N F – Andreas Nicolas Fischer.
The project consists of the album, the video for Ax//s and an Audio/Visual live set for the Egyptrixx world tour 2014.

Album artwork A/B til infinity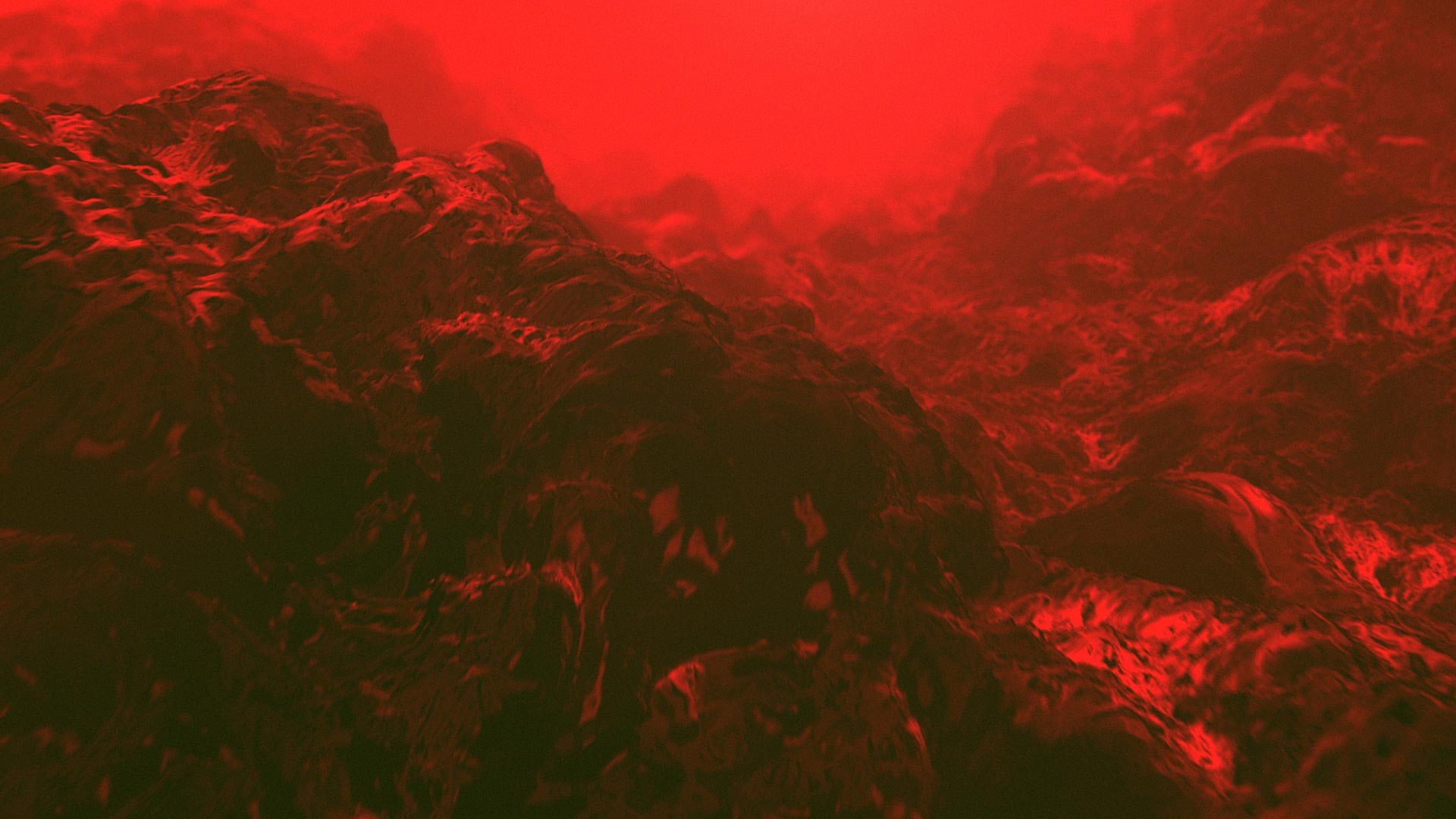 Live A/V Set for the A/B til Infinity World Tour 2013 / 2014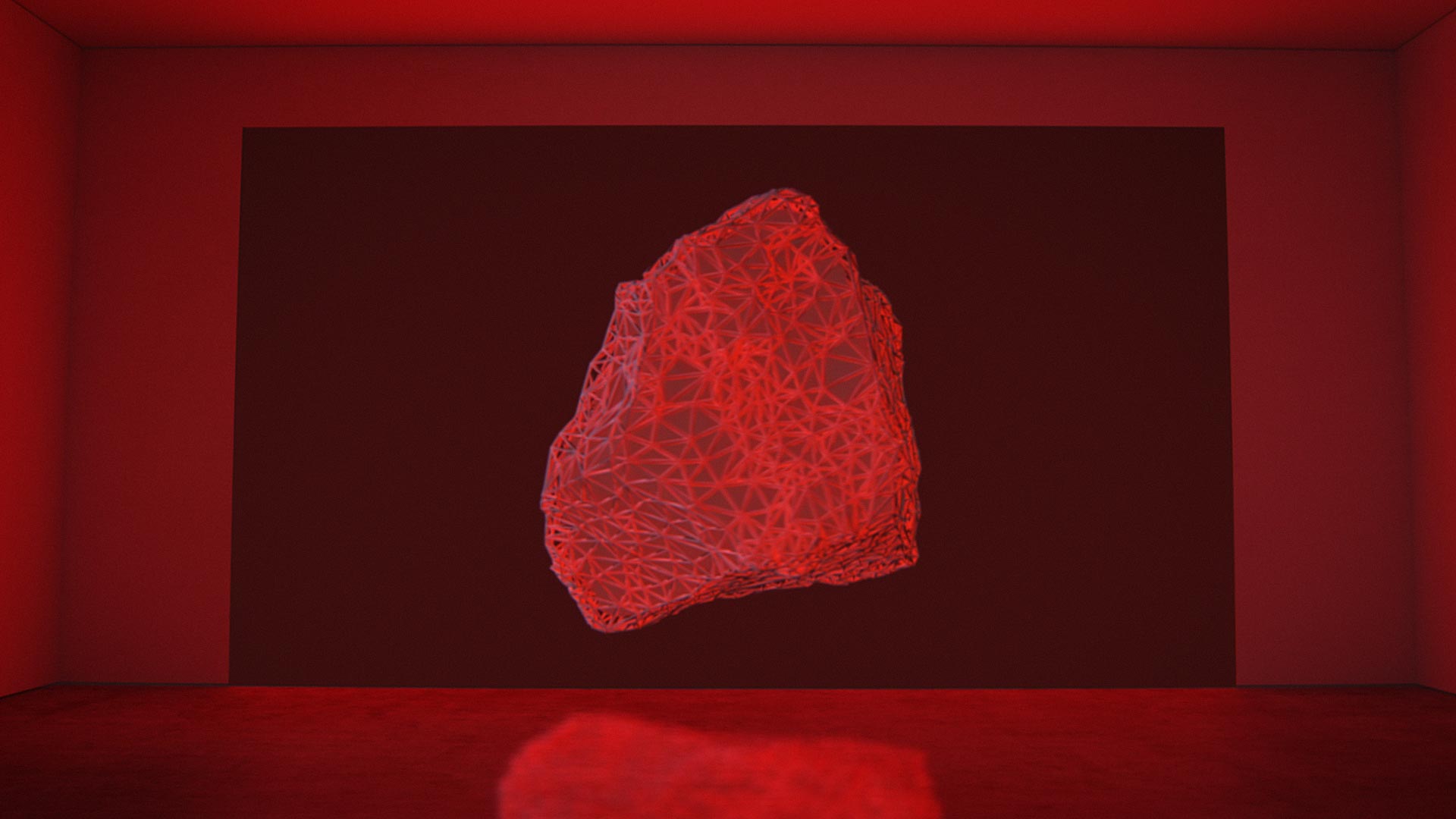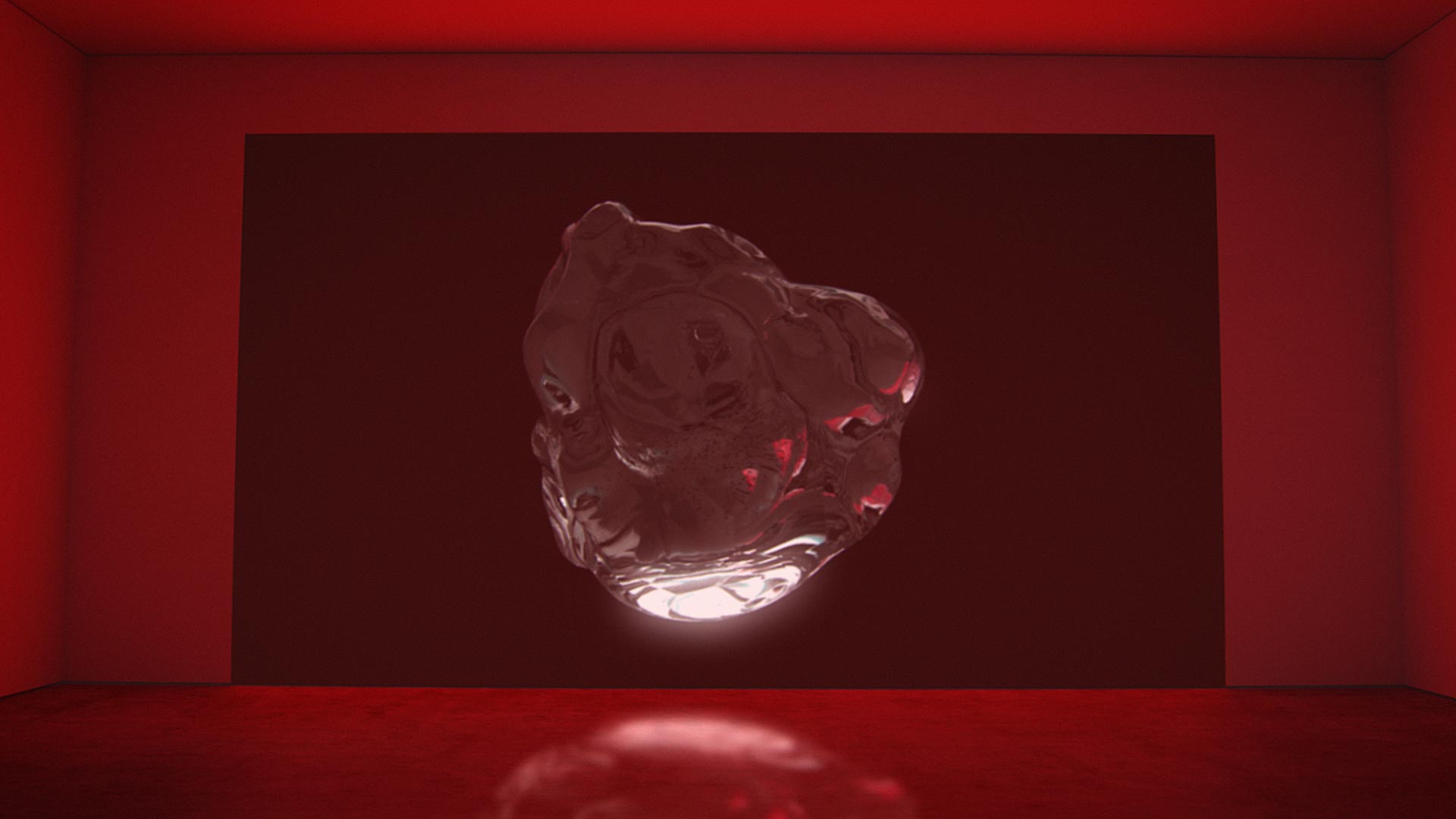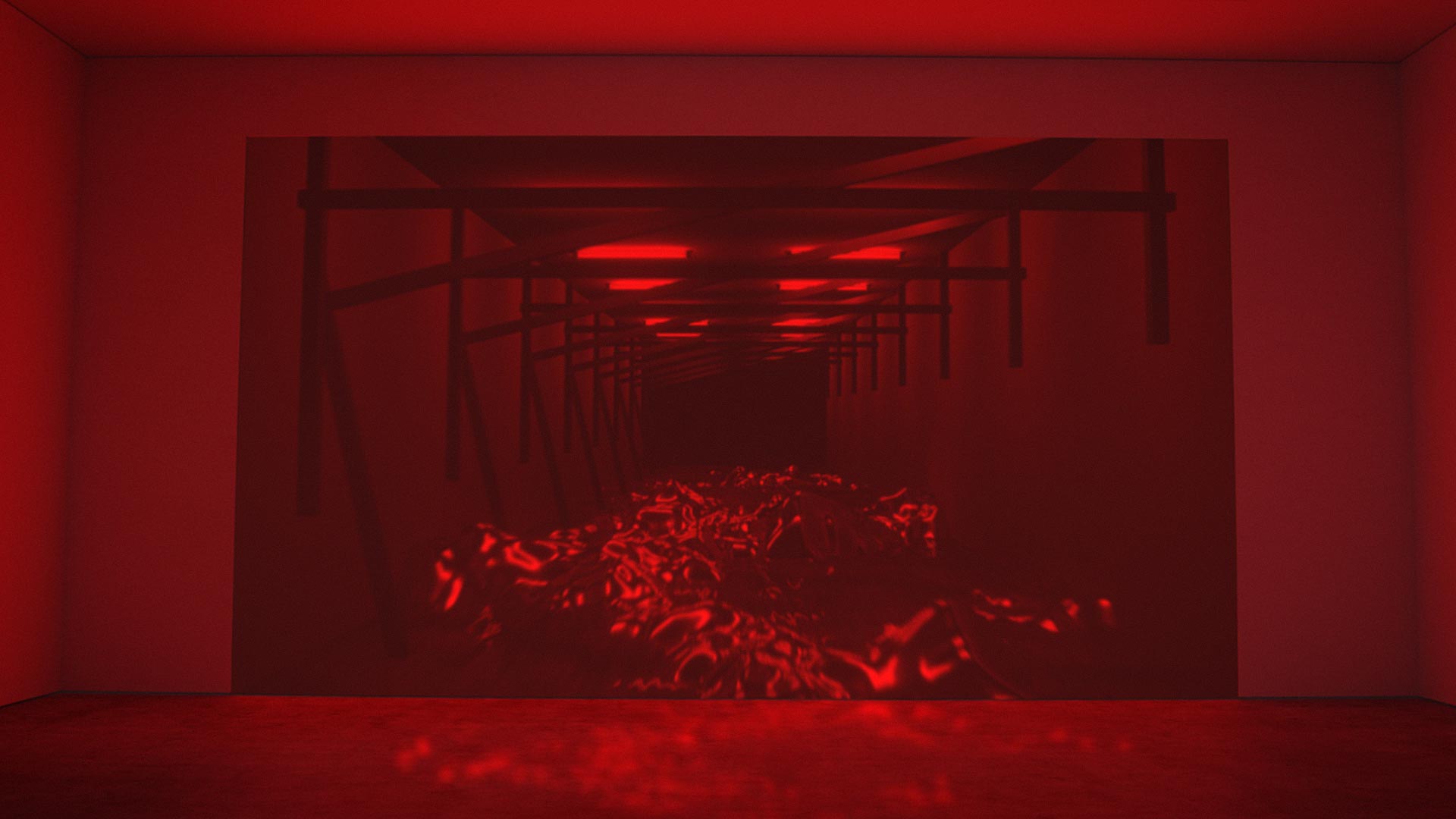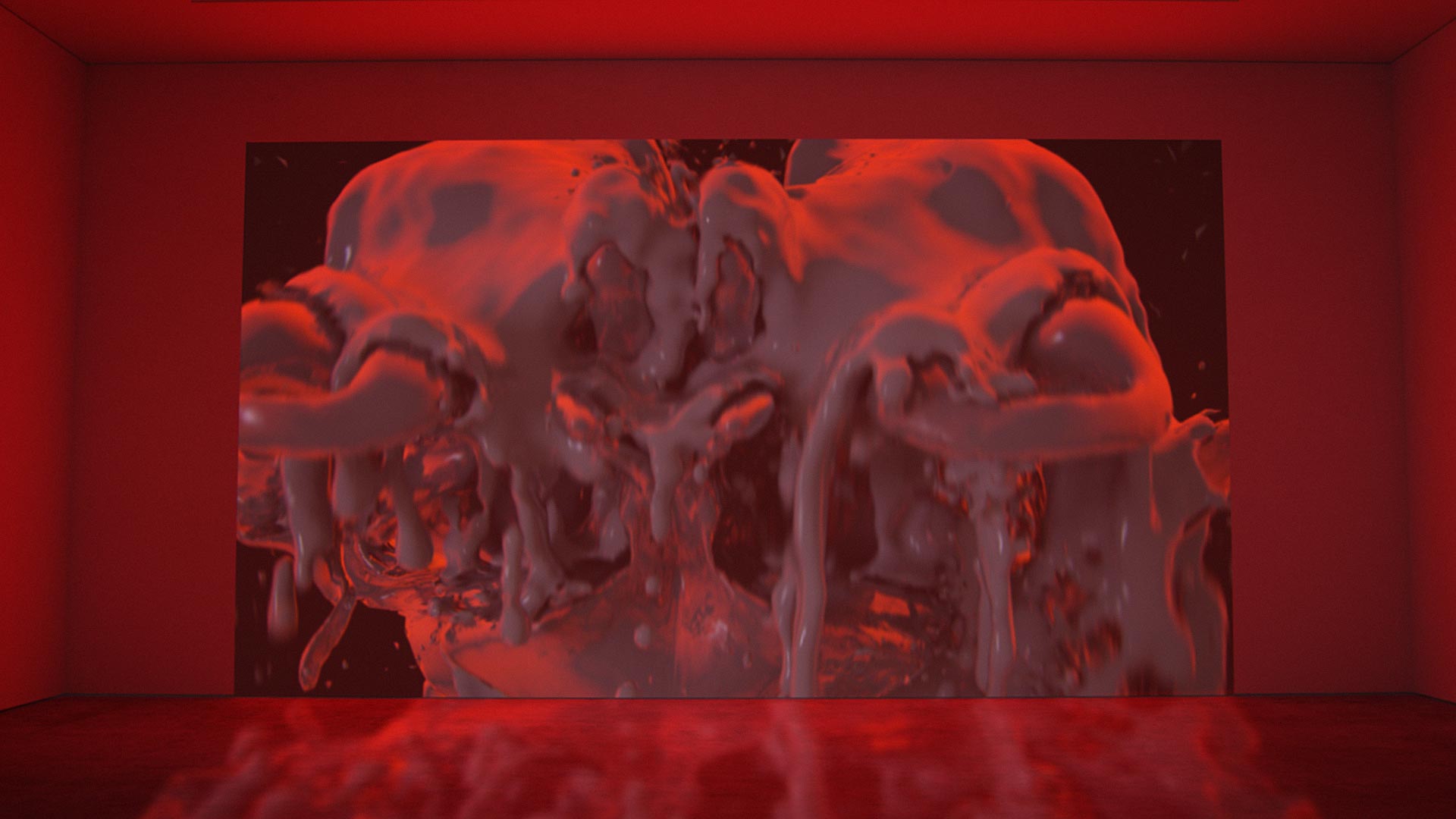 45 × 60 × 3 cm; MDF, car paint;

30 × 30 × 3 cm; Multiplex plywood, wood dye; Installation View at Layers at 22,48m2 Paris


Detail [Photo: Rosario Caltabiano]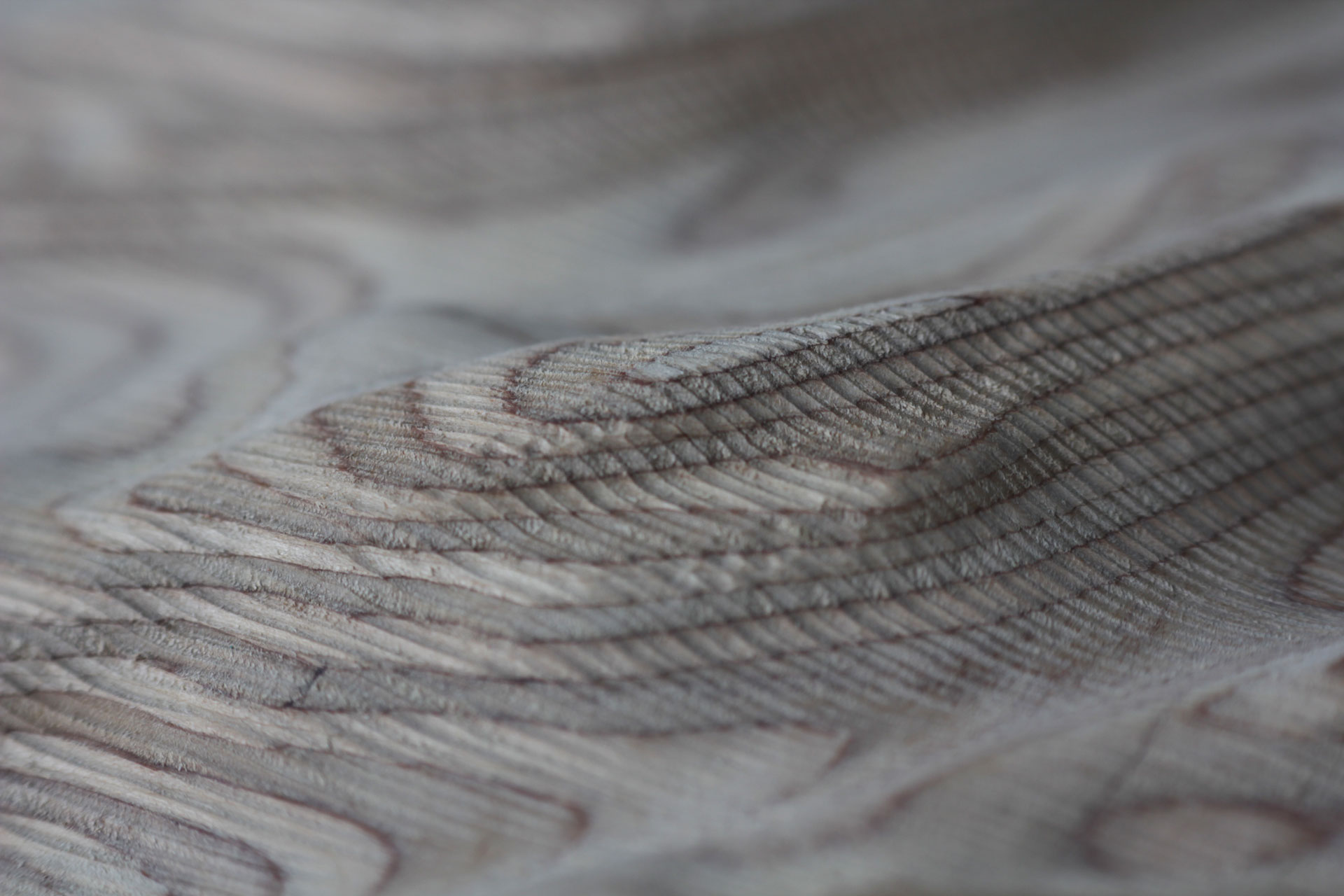 Detail of untreated sculpture
Software study as preparation for Brute Force Method, which was generating and auto-publishing images to Tumblr.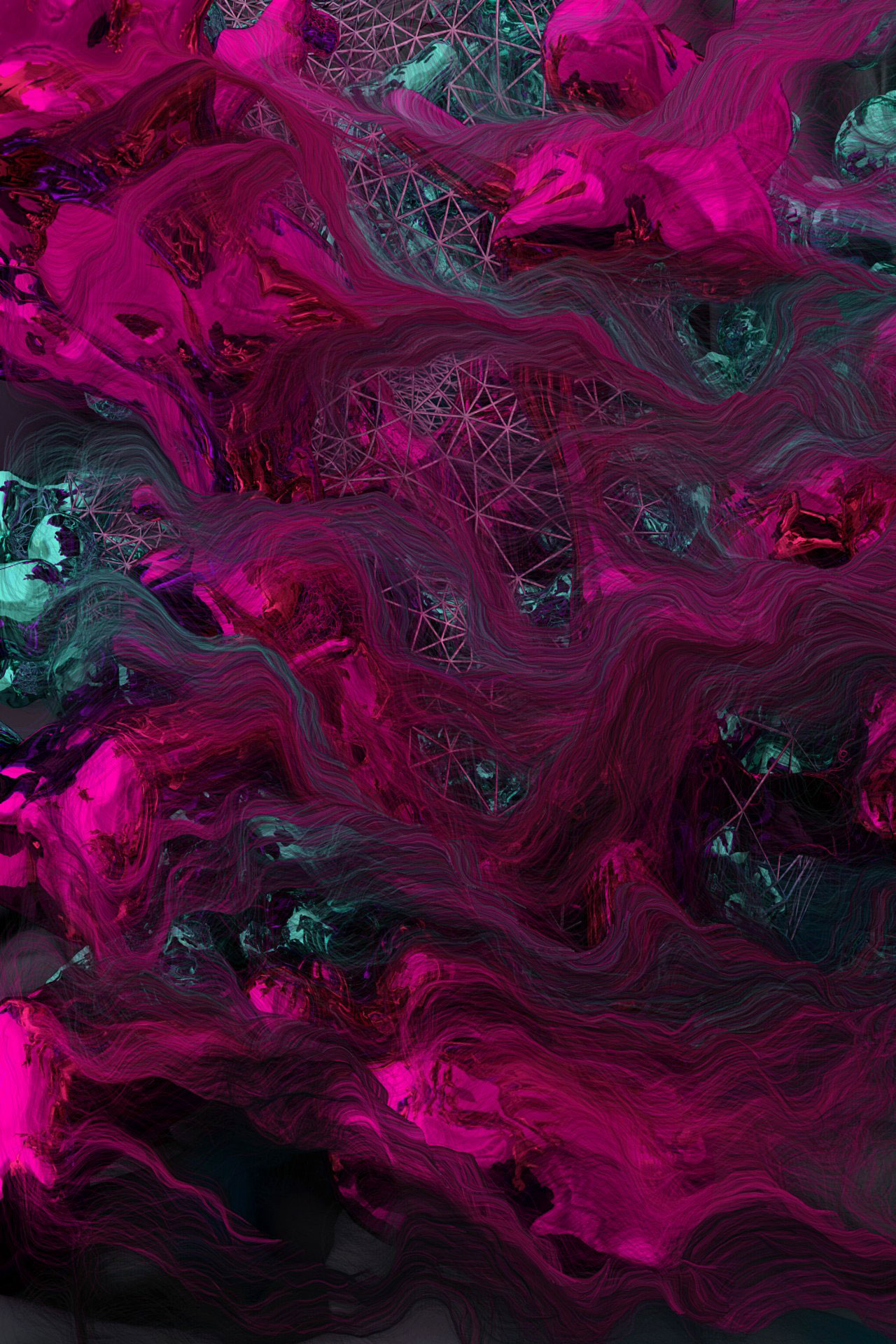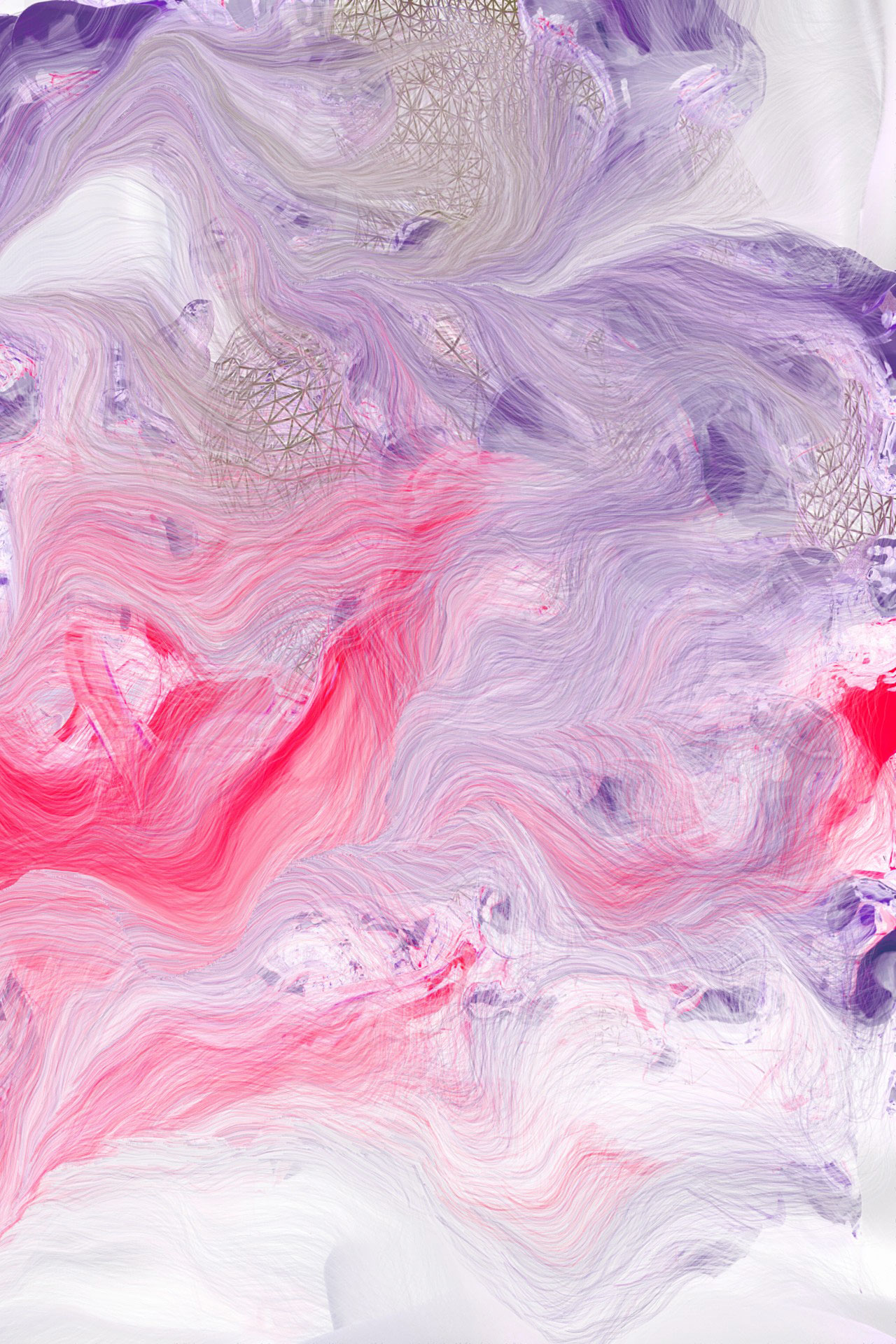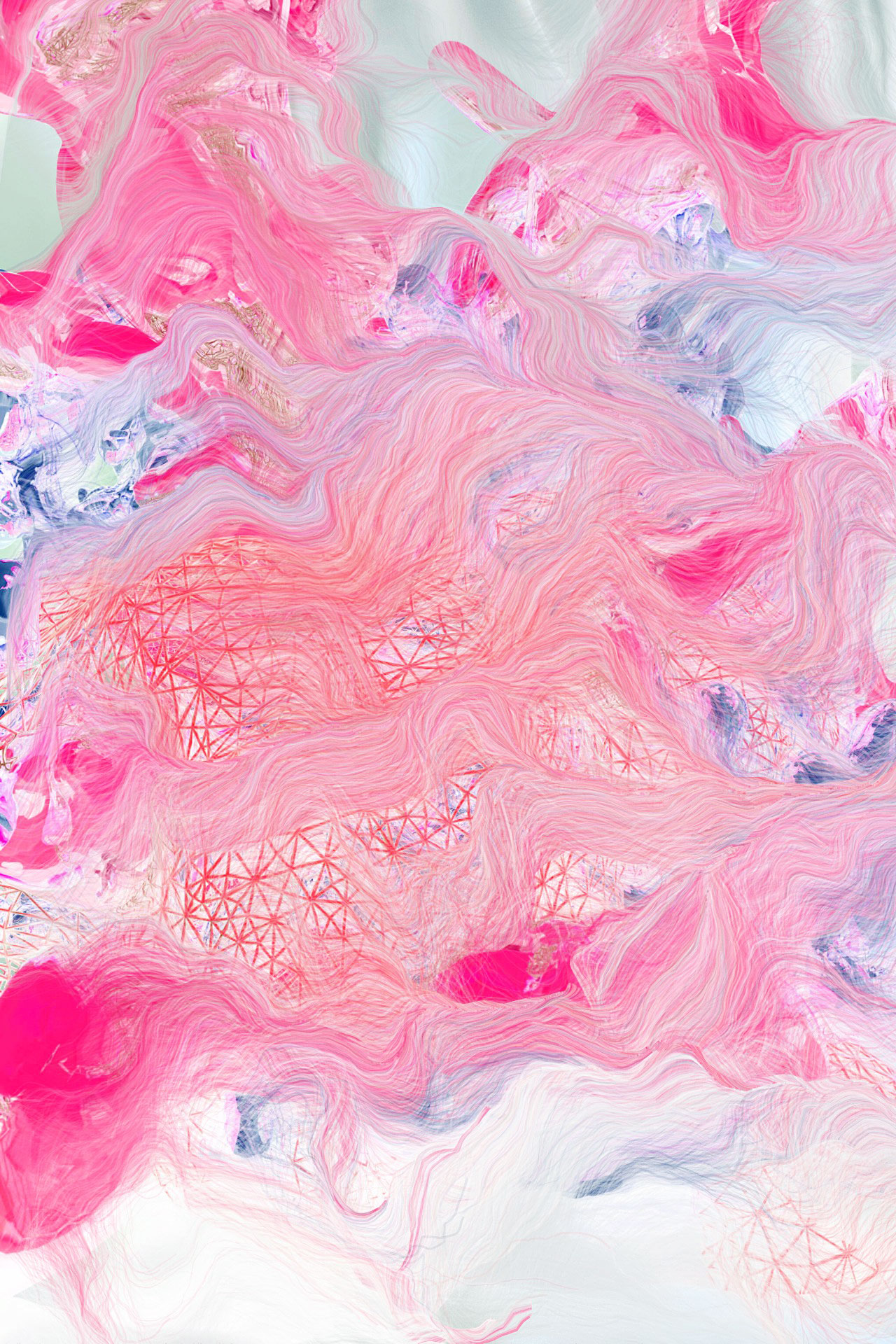 There are no efficient algorithms for many computer science problems. The simplest approach is to try all possible (or many) solutions until the desired outcome is reached. This is called Brute Force Method.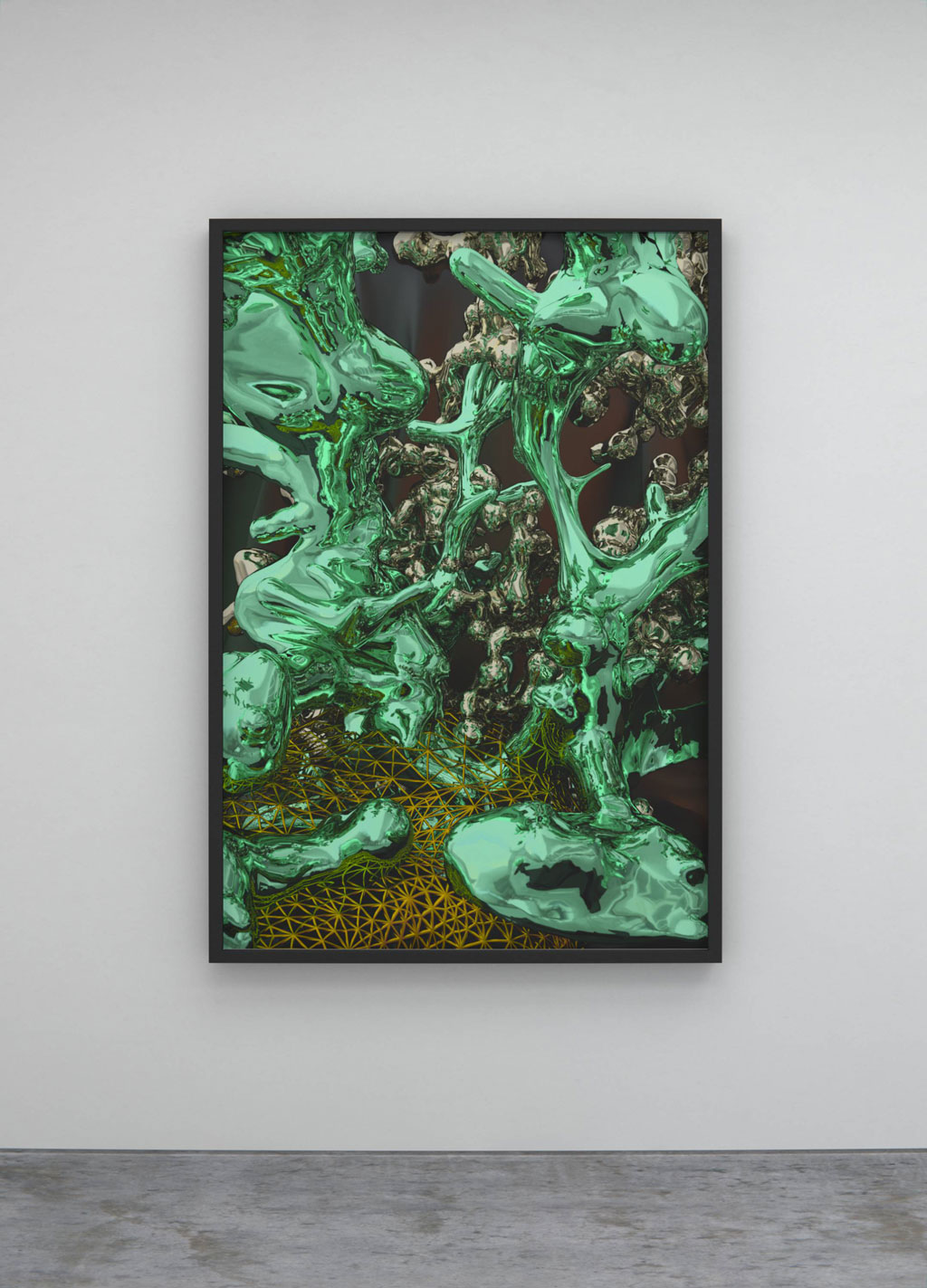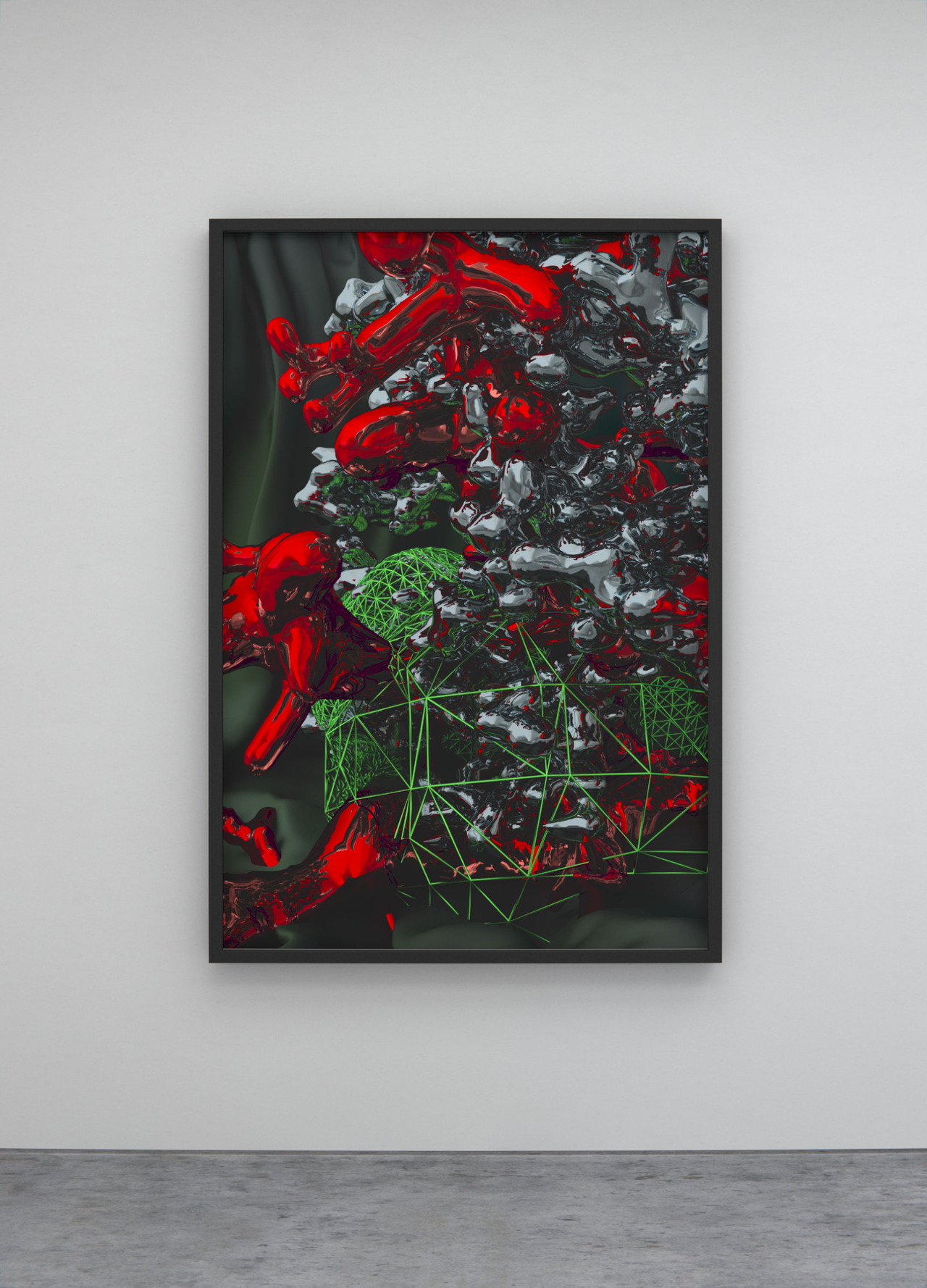 Consume Consume [Luxury Brand Commercial] – Random Loop; Video projection edited by custom software in realtime

Installation view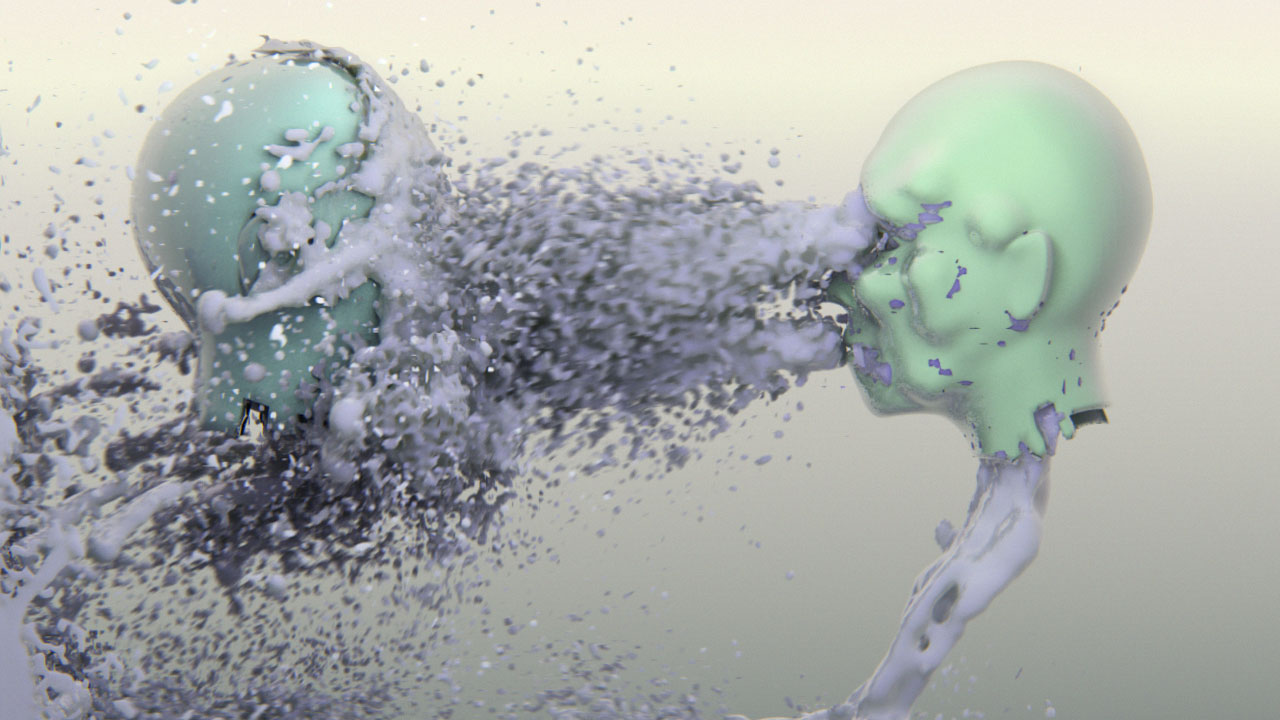 Skynet is a non linear animation about a global networked consciousness. It plays with the idea how a single entity could the perceive the world – from a satellite to a microscopic view.
Full sensory awareness encompassing the entire world is rolled into one artificial organism communicating with itself in realtime.
The Energy Flow project was curated by FIELD [field.io/project/energy-flow]
Sound and music by David Kamp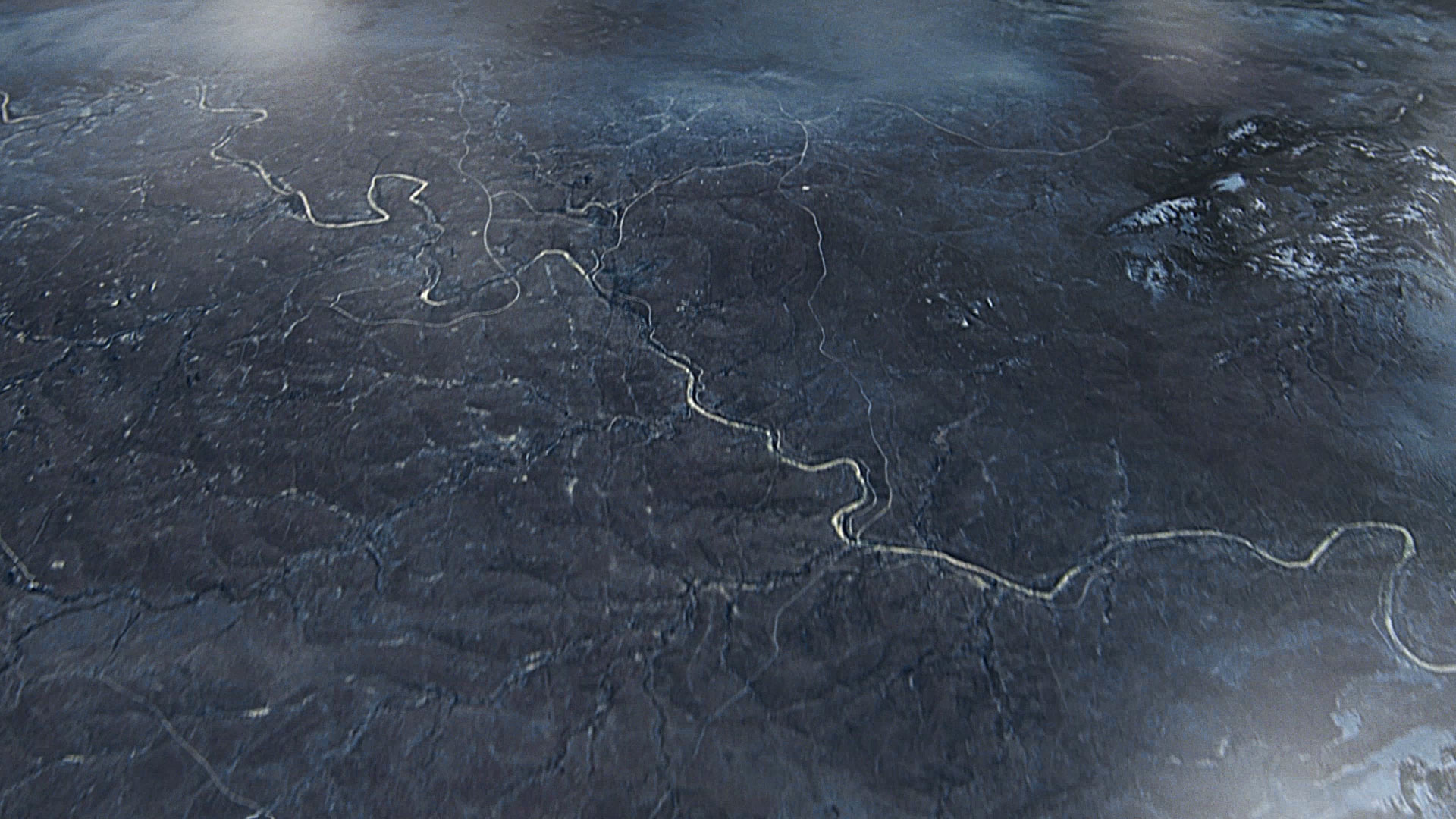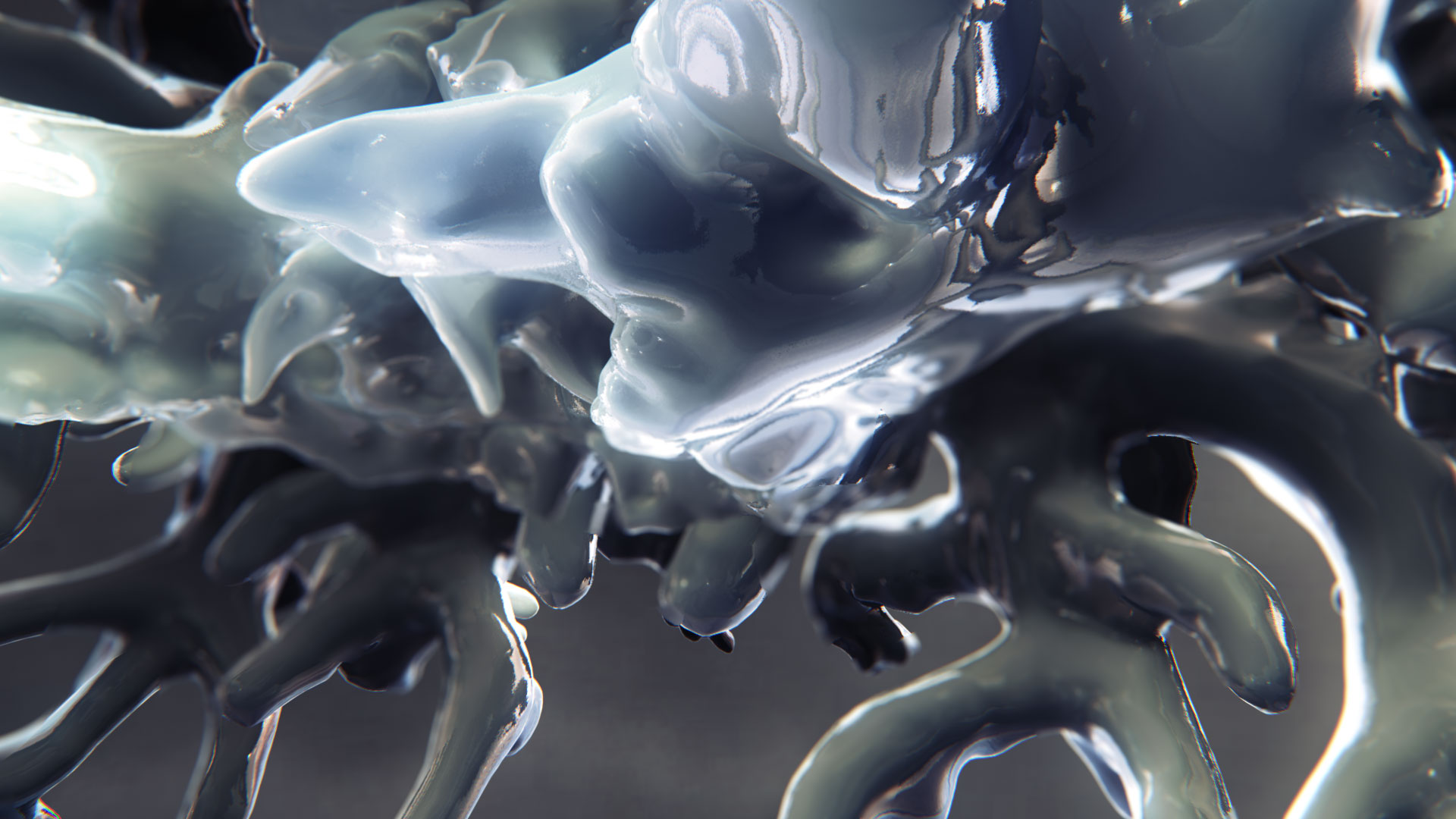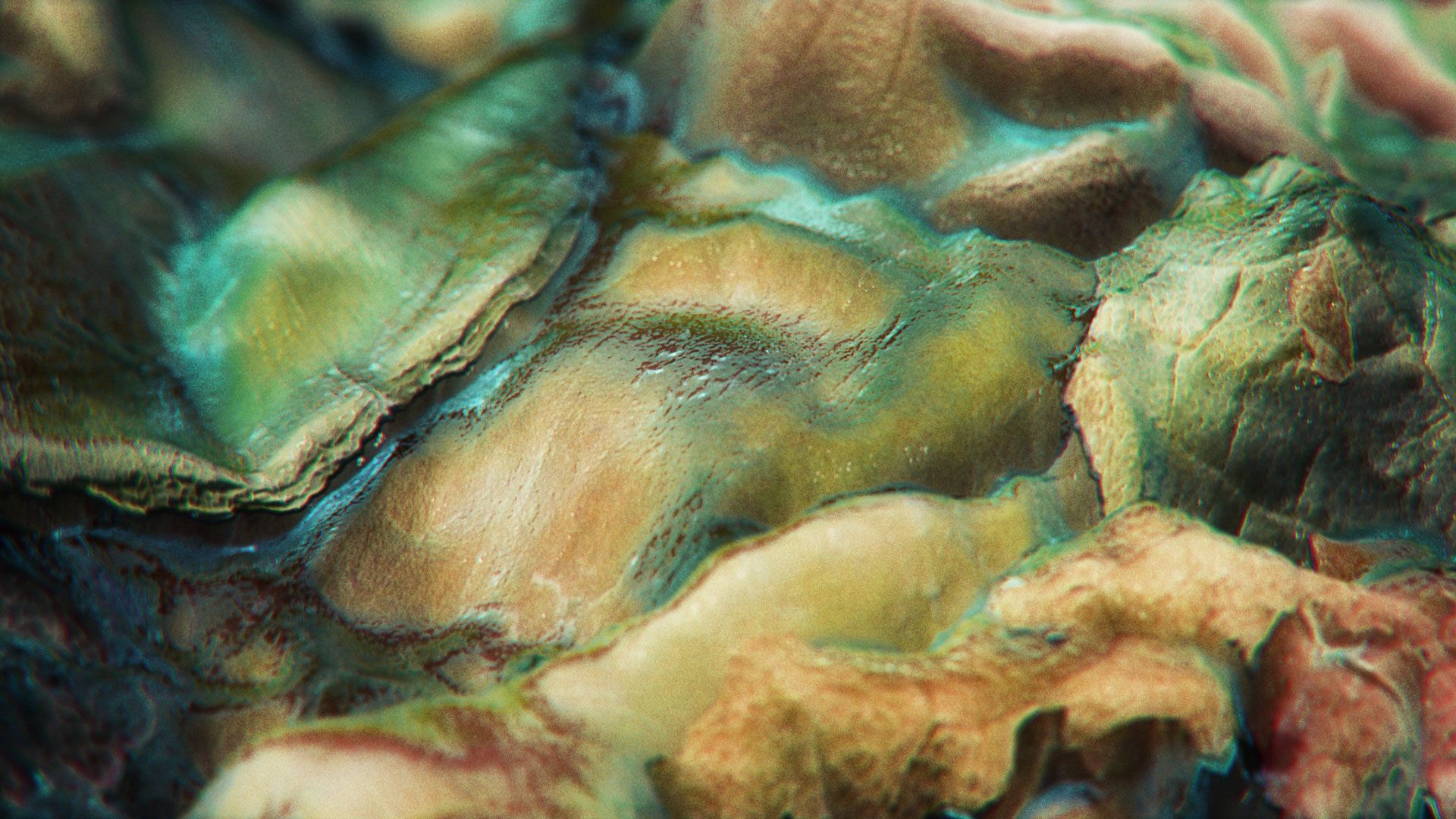 Early software sketches


Early software sketches


Early software sketches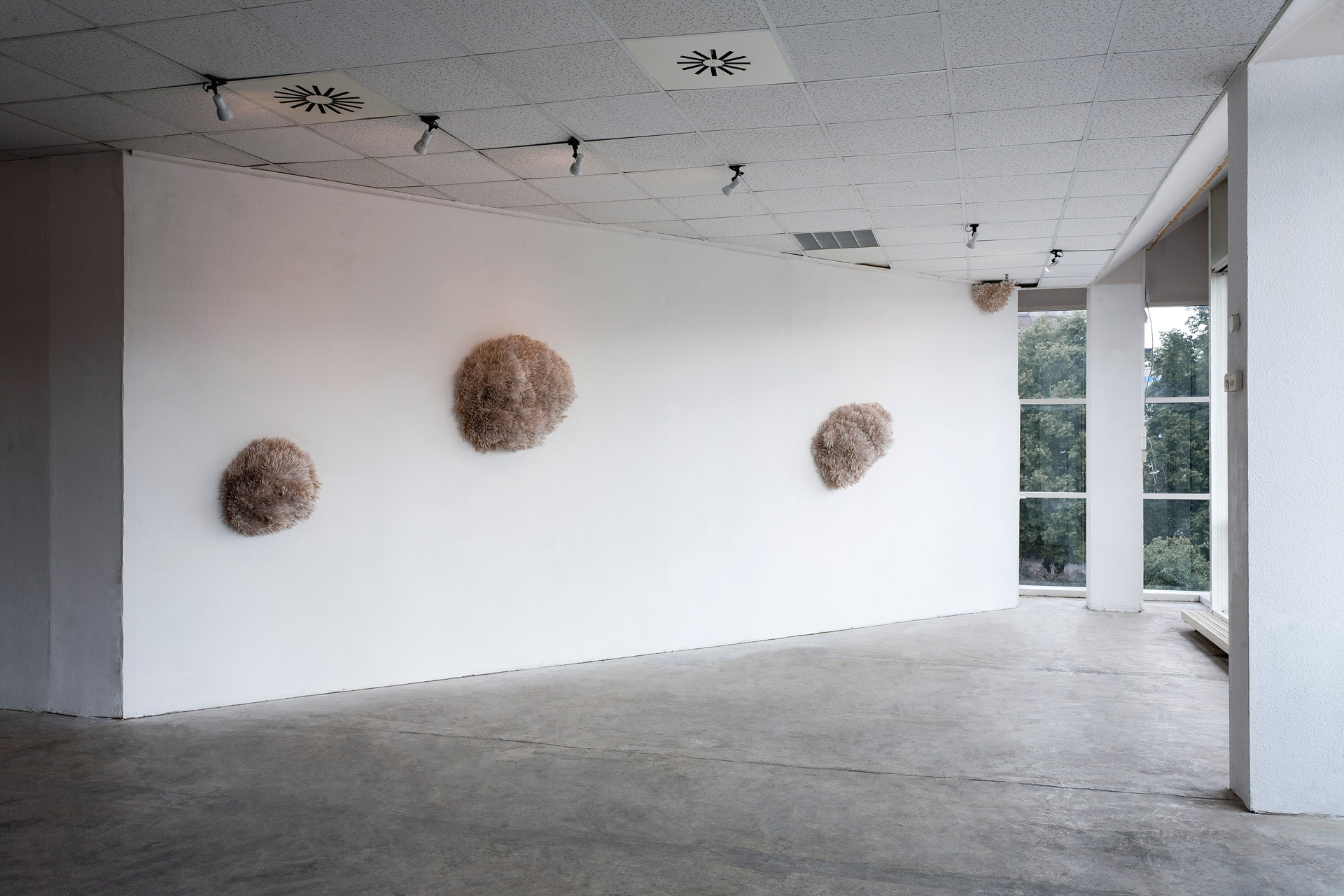 Installation view at LEAP Berlin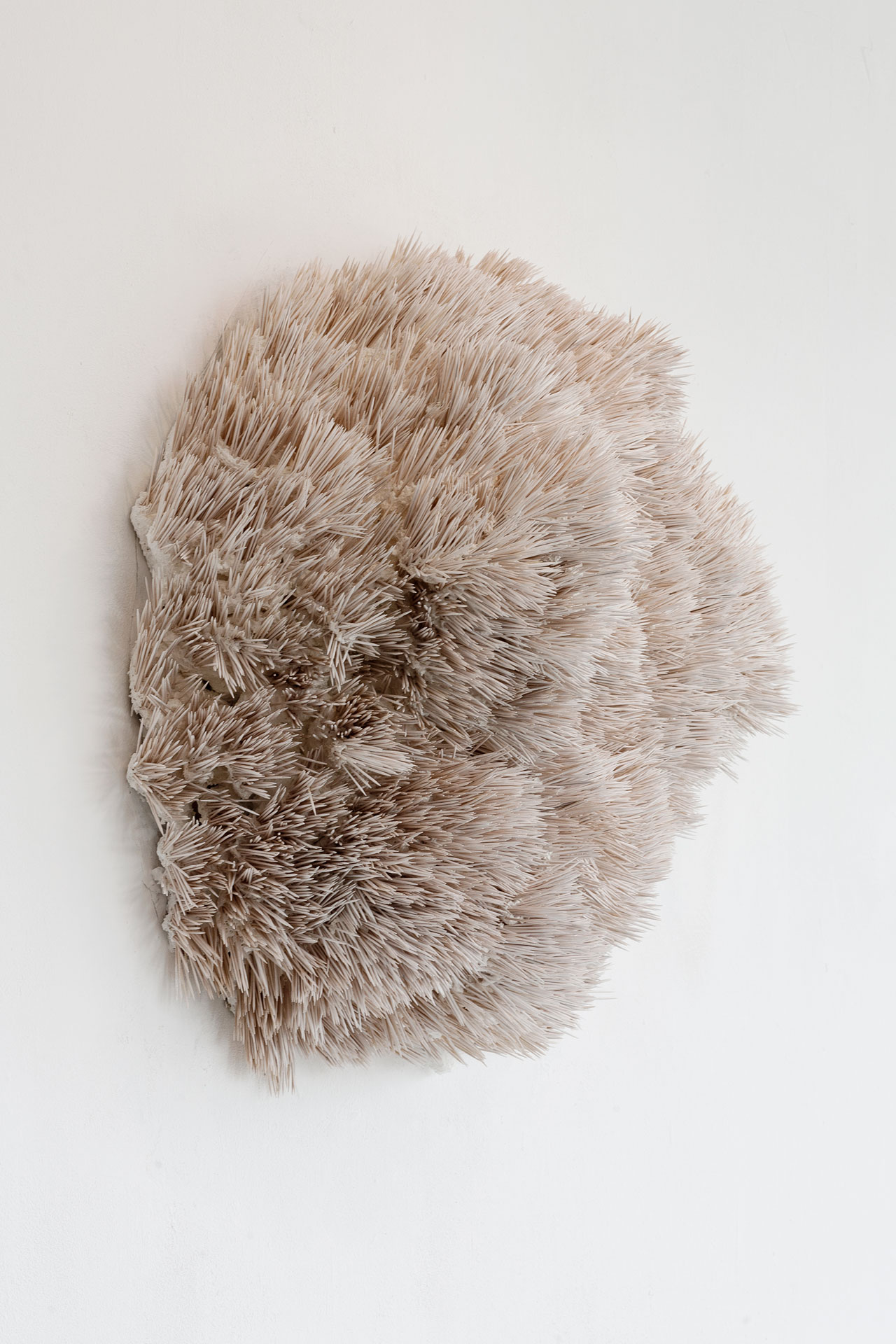 PU foam, toothpicks, car paint; Dimensions variable


Detail
Directed by Sander Houtkruijer. 3d elements by A N F.
Cinematography by Lauro Cress
Produced by Daniel Franke
Produced by chopchop.cc
1AD – Imri Kahn
Assistant camera – Carlos Andres Lopez
Grip – Max Preiss
Gaffer – Norwin Hatschbach
Electrician – Christopher Reiners
Set design – Ben Roth, Steffi Bühlmaier
Styling – Laura Renard
Make-up artist – Theo Schnürer
Make-up assistant – Kerrie Ann Murphy
Production Assistant – Claas Ebeling
3D artist – Andreas Nicolas Fischer
Compositing – Burkhard Kalytta
Color Grading – Johannes Hubrich
Featuring: Xenia and Thomas Azier
With: Robin Hunt, Daniel Franke, Kai Kreuzmueller, Kirsten Burger, Martin Deckert, Kiril Bikov
Dancers: Nicola Mascia, Helga Wretman, Shiran Eliaserov, Pauliina Aladin, Asaf Aharonson, Amit Elan
Thanks to: Bastian Christ, Storz & Escherich, Voin de Voin, Lucinda Dayhew
facebook.com/wearechopchop
The track 'Angelene' is written and produced by Thomas Azier
thomasazier.com
KT I – Ile des Embiez is a site-specific video created on the island in the south of france of the same name. KT I is an attempt of recreating the memory of the island through an artificial landscape composed of macro photos of found textures.
Sound is by Von Sallwitz Sound Architecture.

Schwarm; Installation View at Experimenting with Clouds at Rua Red Dublin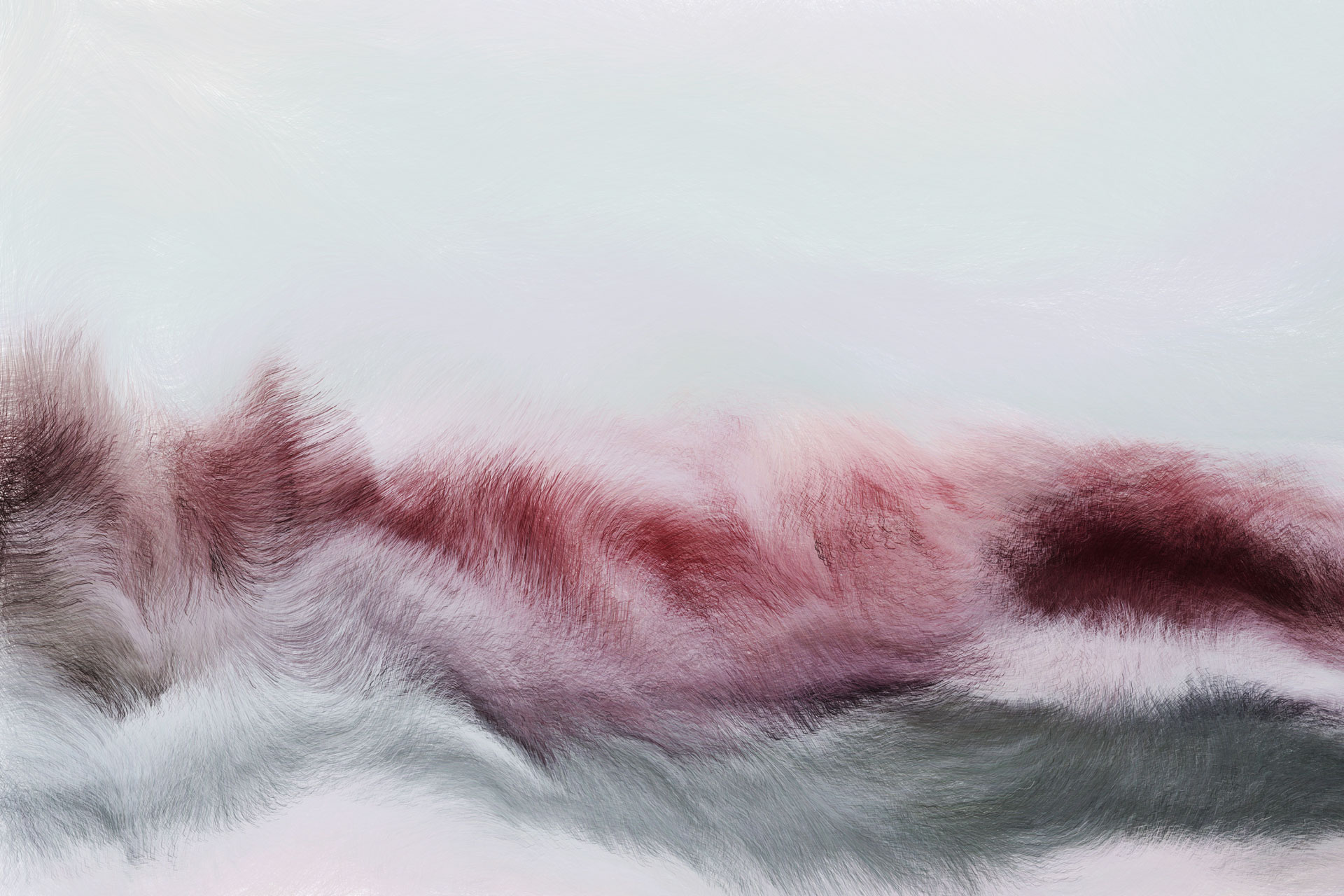 Schwarm III (weiss, rot); 90 × 60 cm; Lambda-print

Schwarm III (blau); 90 × 60 cm; Lambda-print

Schwarm III (violett); 90 × 60 cm; Lambda-print

Schwarm III (schwarz, weiss); 90 × 60 cm; Lambda-print

Generative Software Process; 2012; Dimensions variable;
The software uses a swarm of particles to gradually create an abstract composition based on the color and composition of a series of photographs. The drawing agents behave according to a set of rules, but have a degree of autonomy.
When the software is being run it produces an infinite sequence of unique images over time.